MAINTAINING DIALOGUE AND SETTING PRIORITIES TOGETHER
AS A SUSTAINABLE ENTERPRISE, WE TAKE PARTICIPATION IN AND EXCHANGE WITH OUR INTEREST GROUPS VERY SERIOUSLY. ONE OF THE TOOLS WE USE FOR THIS IS STAKEHOLDER DIALOGUE, AN INSTRUMENT THAT IS ALSO STRATEGICALLY IMPORTANT FOR CORPORATE SUSTAINABILITY MANAGEMENT.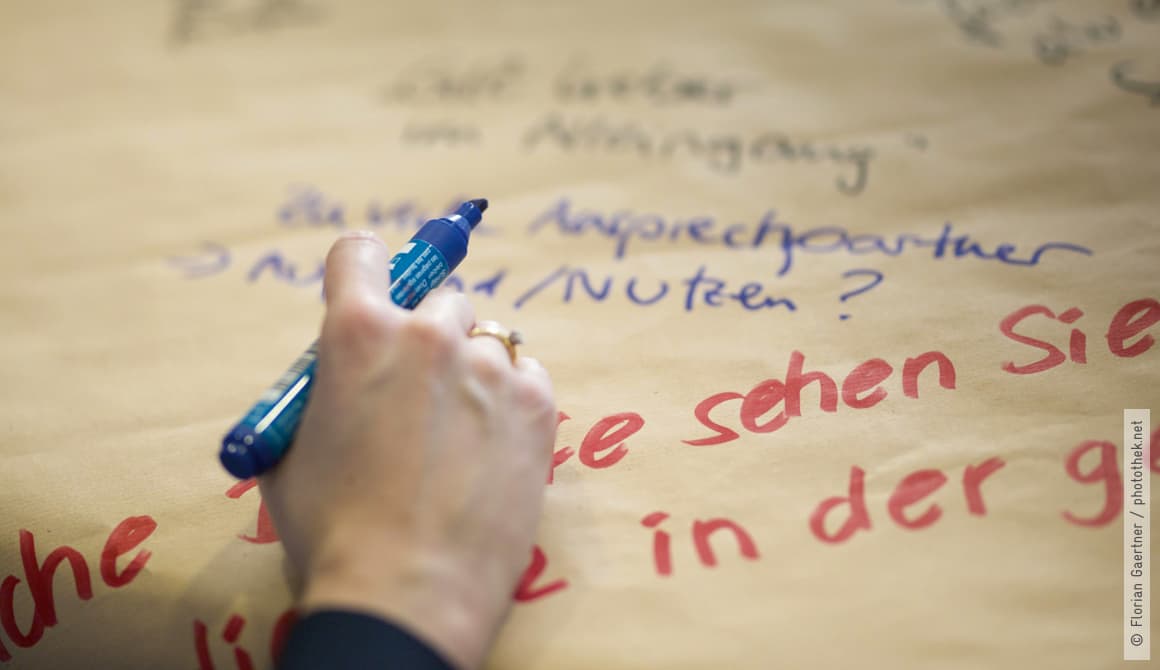 OUR STAKEHOLDERS' OPINIONS ARE IMPORTANT TO US
'Environment and climate issues are key to sustainability.'*
In 2016, we launched an intensive dialogue with our stakeholders to find out what representatives from the fields of politics, business, the academic and scientific community and civil society expect from GIZ's sustainability management. The results of the Stakeholder Dialogue in 2016 were fed directly into the Materiality Matrix 2017, which in turn plays an important role in refining our sustainability programme. Like the strategies for gender, human resources, business development and digital change, it is an important part of our overarching Corporate Strategy.
'GIZ should report on good examples, but also acknowledge challenges and mistakes.'*
In an online dialogue, GIZ invited its stakeholders to provide feedback on sustainability at GIZ. Building on that, a Stakeholders' Day was held in December 2016, the results of which were analysed, processed and subsequently communicated externally. We highlighted this in the Integrated Company Report 2016.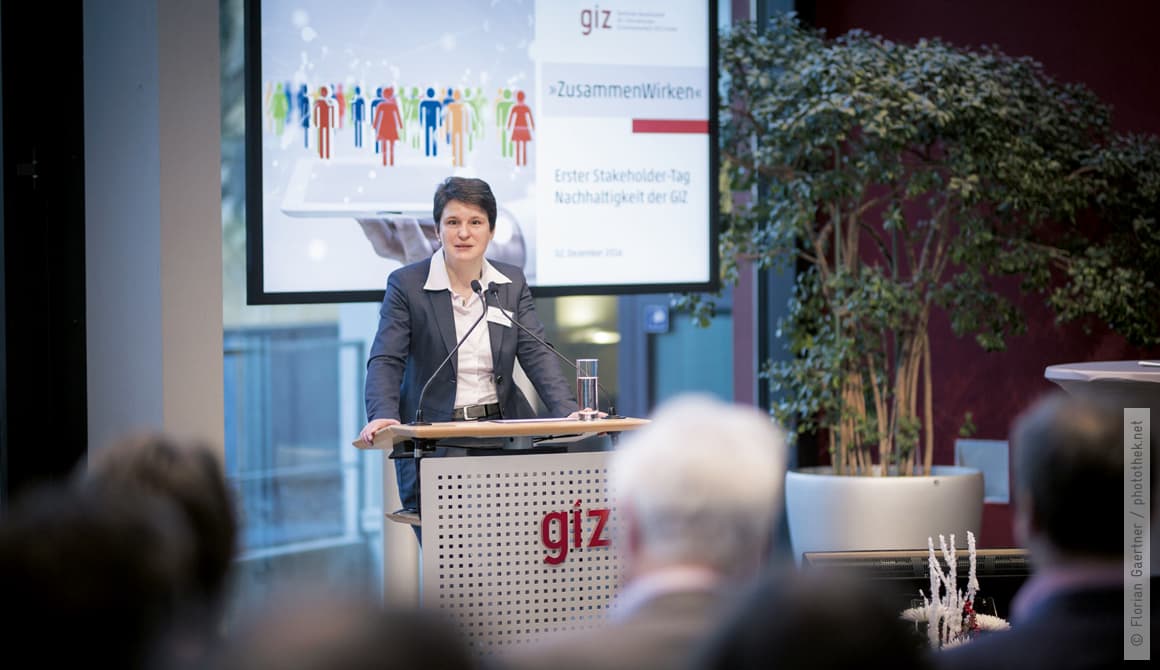 MATERIALITY MATRIX REFLECTS SUSTAINABILITY PRIORITIES OF GIZ AND ITS STAKEHOLDERS
'What is GIZ's role when it comes to taking responsibility for complying with human rights?'*
Following the Stakeholder Dialogue, GIZ's Sustainability Board, which advises on the long-term strategic orientation of corporate sustainability, adopted a materiality matrix in 2017 with 23 priority fields of action. The matrix shows the sustainability topics that are relevant from the company's perspective and those prioritised by stakeholders. It was published in 2017.
For us, a key outcome of the first Stakeholder Dialogue was that it is ultimately the exchange of views and discussion of topics that help us move forward together. The next Stakeholder Dialogue will be held in 2018.
* Feedback from participants in the 2016 Stakeholder Dialogue