GREEN COOLING FOR THE CLIMATE IN AFRICA
THE HOTTER IT GETS, THE HIGHER THE DEMAND FOR COOLING APPLIANCES. USE OF AIR CONDITIONING, REFRIGERATORS AND COOLING UNITS HAS RISEN SHARPLY WORLDWIDE – AND SO TOO HAVE GREENHOUSE GAS EMISSIONS. THIS IS BECAUSE, ALTHOUGH ALTERNATIVES ARE AVAILABLE ON THE MARKET, MOST COOLING DEVICES ARE STILL POWERED BY FOSSIL FUELS AND USE HARMFUL COOLANTS.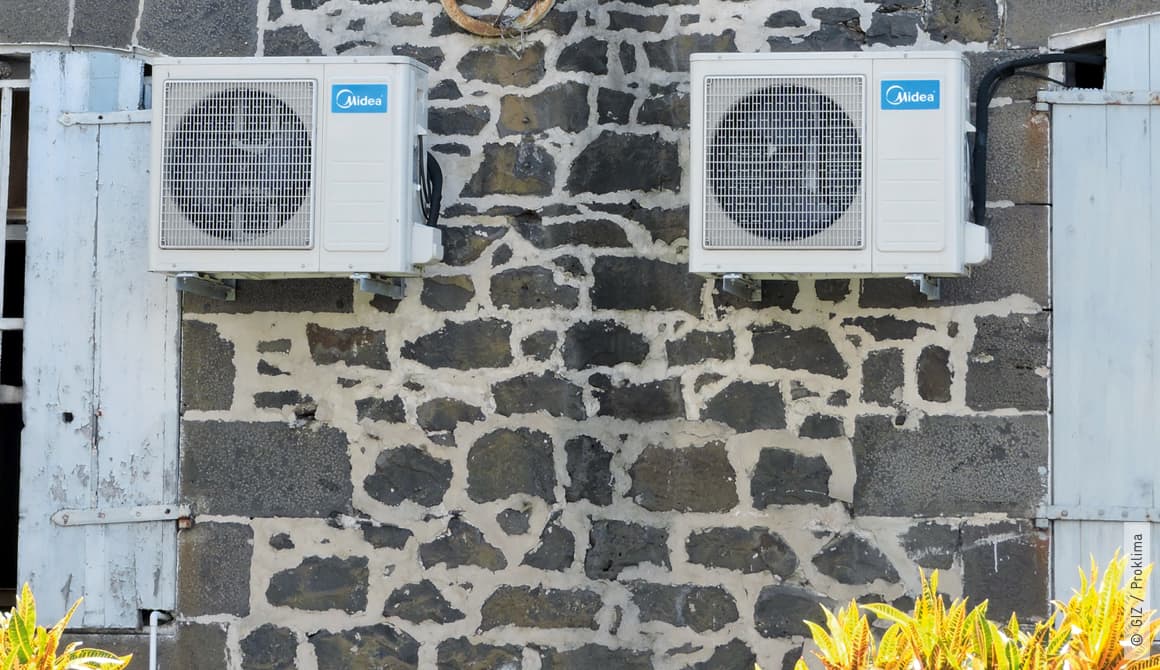 As part of the Proklima programme, experts from GIZ are therefore simultaneously supporting four countries in Africa in their efforts to increase the market share of 'green' cooling technologies and coolants – under the umbrella of the German Federal Environment Ministry's Green Cooling Initiative. Since 2008, this initiative has focused on increasing the use of ozone- and climate-friendly cooling technologies as a way of contributing to climate change mitigation.
In Ghana and Kenya, the activities are financed by the German Federal Environment Ministry, in Mauritius and Namibia by the Climate Technology Centre and Network (CTCN) of the UN Industrial Development Organization (UNIDO). CTCN supports developing countries with the technical implementation of climate technology solutions.
PLATFORM FOR EXCHANGE FOR DECISION-MAKERS
In all four countries, GIZ is now providing a platform for exchange for decision-makers from the worlds of business, politics, the scientific and academic community and civil society, with the aim of encouraging technology transfer between developers and customers. GIZ is also advising governments on how to create incentives for investment in green technologies through measures such as tax breaks.
In each country, a national technology roadmap with country-specific action plans is being developed with a view to bringing about a systematic change in the cooling and air-conditioning sector. With this, the four countries could save the equivalent of around 200 megatonnes of CO2 by 2050. For a small sector like the cooling sector, that is an astonishingly large amount.
At Green Cooling Africa Week in Mauritius, GIZ also brought together decision-makers from 17 countries in the region. At workshops and training sessions, they learned about national best practices and how they can be applied to both their own countries and the region as a whole.