Valuing water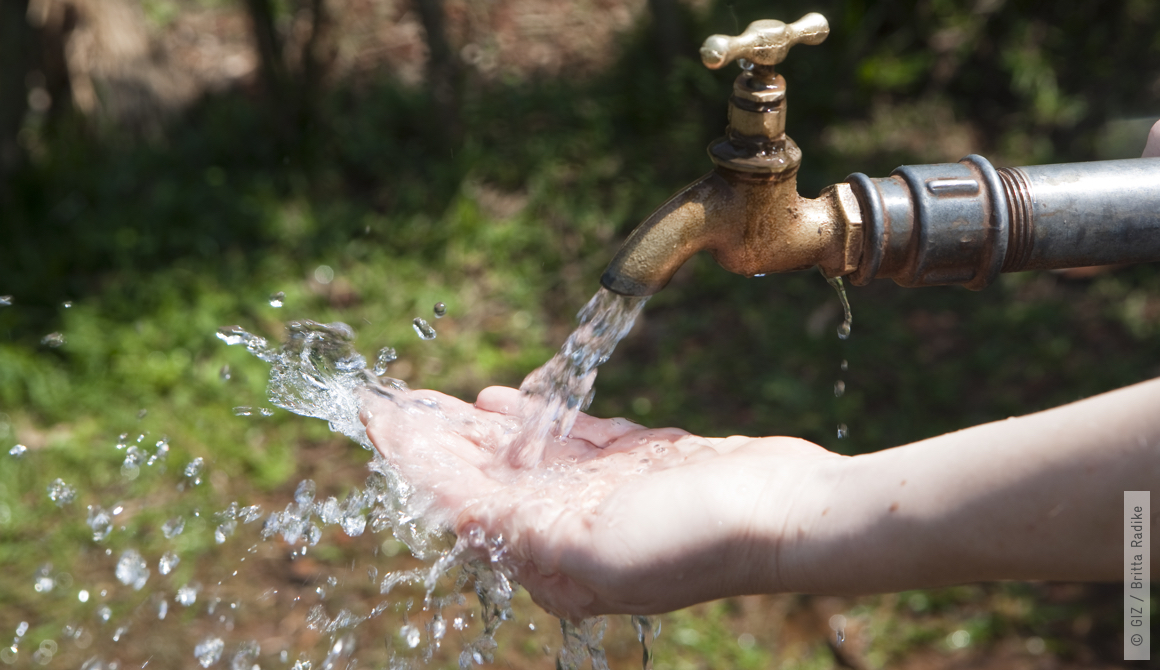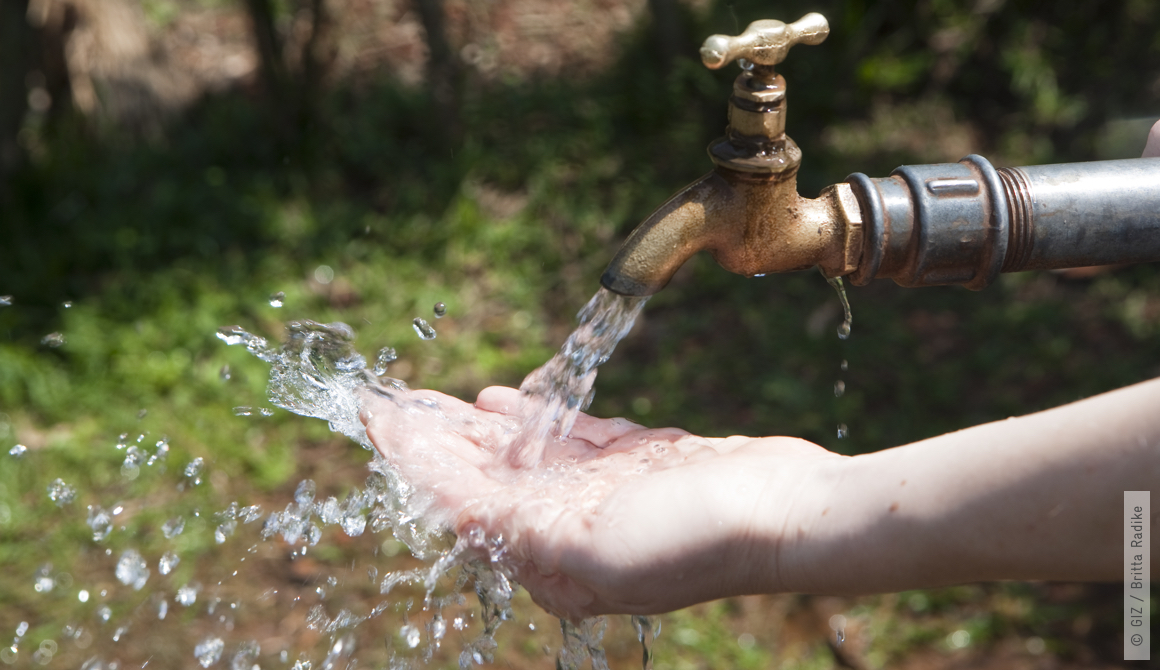 IN MANY COUNTRIES, WATER IS AN EXTREMELY VALUABLE COMMODITY. THAT IS WHY WE PROMOTE THE RESPONSIBLE USE OF THIS PRECIOUS RESOURCE AT ALL OUR LOCATIONS.
GIZ does not engage in water-intensive business activities. In Germany, our water is sourced almost exclusively from municipal suppliers, and water is not a major environmental concern for us. However, we do recognise the importance of water in many countries around the world and therefore strive to use this resource responsibly and sparingly.
SAVING DRINKING WATER, USING RAINWATER, PREVENTING POLLUTION
We have installed water-saving technology on a large scale at our locations in Germany. This initially enabled us to generate savings, but due to the Legionella regulation and the associated additional flushing process, our consumption has recently begun to rise again. By making greater use of rainwater that is collected in tanks in our new buildings, however, we are striving to reduce total consumption and to keep consumption at a low level in our existing buildings. We also protect the environment by using environmentally friendly cleaning products with rigorous quality seals.
WATER IS A VALUABLE COMMODITY
In many of our partner countries, water is a precious commodity. At the same time, data collection is this field is especially work-intensive, and incomplete. In some countries, CSH analyses have found water meters to be defective or imprecise, or have identified leaks on properties. Collecting data enables us to assess where specific action is required. Going forward, we see great potential for realising further water savings.
FURTHER INFORMATION
The Corporate Sustainability Handprint® (CSH) is a management tool created by GIZ that our offices outside Germany have been using since 2016 to systematically measure how they contribute to corporate sustainability Find out more about this topic under Leaving a positive handprint