DIGITAL ENTREPRENEURSHIP IN AFRICA: PAVING THE WAY TO SUCCESS WITH NEW IDEAS
3D PRINTERS MADE OF ELECTRONIC WASTE. DRONES FOR MONITORING CONSTRUCTION PROJECTS. MINI-POWER GRIDS FOR REMOTE REGIONS. AFRICAN TECHNOLOGY COMPANIES HAVE NO END OF GOOD IDEAS ABOUT HOW TO SUPPORT DEVELOPMENT IN THEIR COUNTRIES WITH THE HELP OF SMART IT SOLUTIONS. TO ACHIEVE THIS, HOWEVER, THEY NEED CAPITAL, QUALIFIED STAFF, DIGITAL INFRASTRUCTURE AND CUSTOMERS. BMZ'S MAKE-IT IN AFRICA INITIATIVE IS GIVING THEM ACCESS TO THE RESOURCES THEY NEED.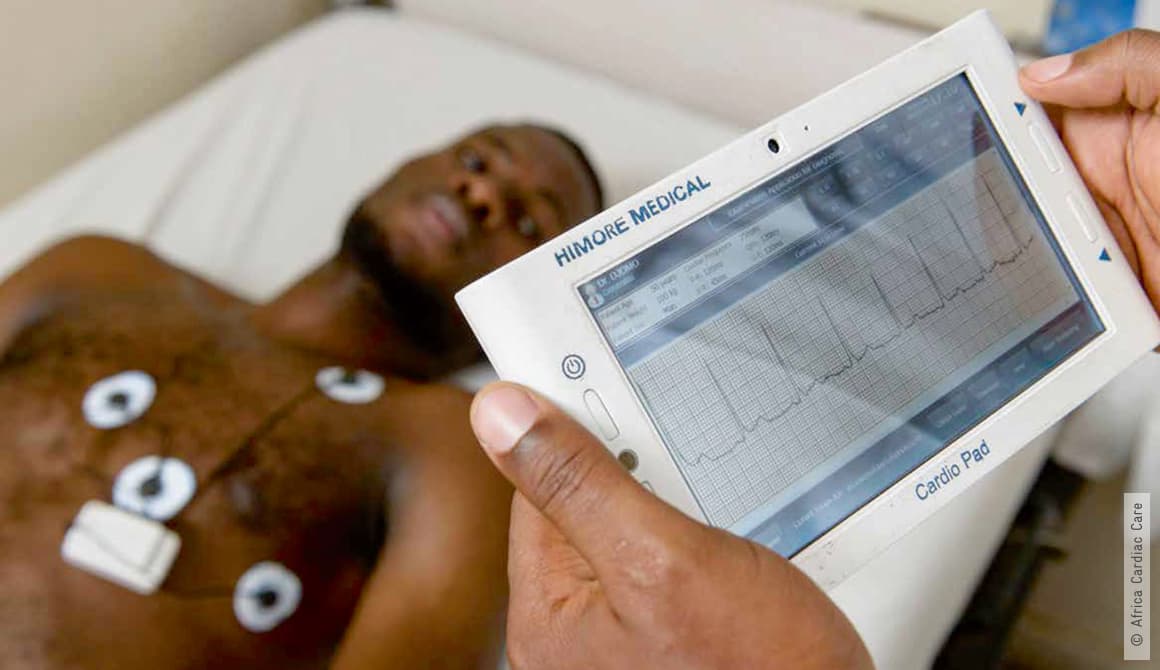 To make this happen, GIZ has been tasked with selecting promising start-ups for the initiative's accelerator programme. In the programme, start-ups receive advice on both strategy and business development until they are ready for the market. The young entrepreneurs learn, for example, how to develop a business plan, negotiate with banks and business partners and raise the profile of their products or services at the international level. The programme, which is being implemented by GIZ on behalf of BMZ, also provides start-ups with contact with potential customers and the opportunity to present their business to investors at trade fairs and conferences.
BMZ's Make-IT in Africa initiative is an alliance of leading companies, associations and social enterprises that builds on Africa's great potential for digital entrepreneurship. In cooperation with private enterprises, Make-IT in Africa aims to reach up to 600 start-ups – and to support start-ups in Asia in future. The initiative is initially being piloted in Nigeria and Kenya: with GIZ's support, the aim is for 60 start-ups to become powerhouses of the digital economy, drive forward technological innovation and sustainable employment – and support the inclusion of young and poor sections of the population.
Adeluwoye Adekunle Oluwatosin, entrepreneur, Nigeria
'The accelerator programme was especially useful in helping us to prepare for market entry. The practical advice of the mentors challenged us to refine both our business model and our product until it was perfect for the market.'
START-UP PLATFORM FOR BETTER ACCESS TO DIAGNOSTIC
One new hope is Nigerian Adeluwoye Adekunle Oluwatosin and his online platform PreDiagn. The start-up offers online access to diagnostic procedures. Those wishing to test whether their kidneys are functioning properly or whether they are at risk of developing diabetes can book an appointment online at one of the registered diagnostic laboratories nearby. The test results can then be accessed in a personal account without the usual long waiting times. They are also shown as a diagram and compared to standard results – to help people decide whether they need to take further action.