DIGITAL SOLUTIONS FOR INTERNAL PROCESSES: INCREASING EFFICIENCY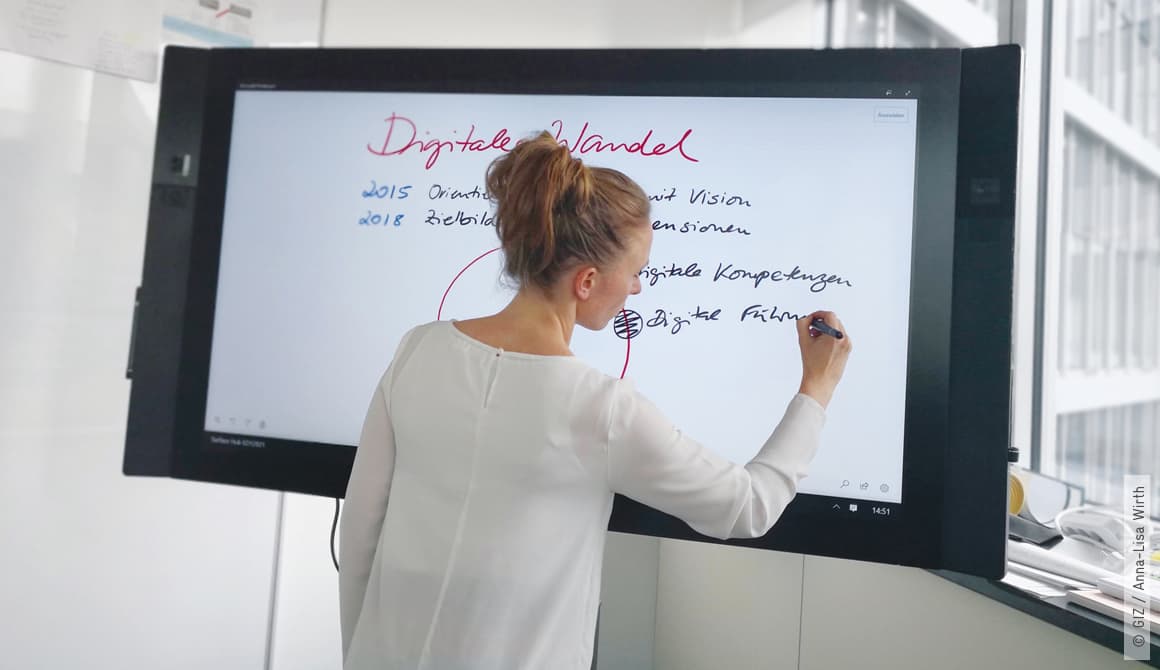 INTERNATIONAL COOPERATION IS ALSO AFFECTED BY DIGITAL CHANGE. IT IS ALTERING NOT ONLY THE WAY WE WORK WITH PARTNERS IN PROJECTS, BUT ALSO OUR INTERNAL PROCESSES AND WORKING METHODS. SINCE 2015, THE TRANSFORMATION PROCESS HAS BEEN COORDINATED BY A DIGITAL CHANGE STRATEGIC PROJECT TEAM THAT HAS COME UP WITH A VARIETY OF IDEAS, INCLUDING AN INNOVATION FUND THAT GIVES STAFF THE SCOPE TO DEVELOP INNOVATIONS FOR NEW DIGITAL SOLUTIONS.
LEADING THE WAY: OUR TARGET IMAGE FOR DIGITAL CHANGE
GIZ's Target Image for Digital Change provides the roadmap for the company's development in the coming years. At the heart of this roadmap are three questions: How can our staff translate our Target Image for Digital Change into specific action? What do they need to achieve this? And what obstacles stand in their way? In a broad-based process, all sections of the company were asked to consider these questions in 2017.
Their answers were then used to develop GIZ's vision for digital change. This consists of eight dimensions, including 'digital leadership', 'digital cooperation' and 'digital workplace'. In each of these areas, regular reviews will be conducted in future to assess what progress has already been made within the company and what other measures still need to be addressed. These measures are part of our Corporate Strategy and annual objectives, and are reviewed annually.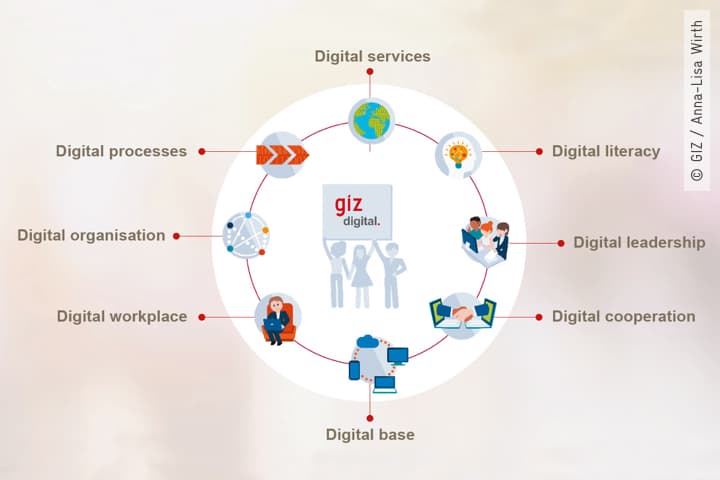 GIZ HAS TRANSFORMED ITSELF ACROSS THE BOARD TO MEET THE DEMANDS OF THE DIGITAL AGE. IT MAKES ACTIVE USE OF THE OPPORTUNITIES PRESENTED BY NEW TECHNOLOGIES AND DIGITAL INNOVATIONS THROUGHOUT ALL BUSINESS UNITS, ADOPTING A USER-CENTRED APPROACH. AS A RESULT, GIZ IS MAKING PROCESSES MORE EFFICIENT AND PROVIDING SERVICES MORE EFFECTIVELY.*
SUPPORTING CREATIVE IDEAS WITH THE INNOVATION FUND
Digital change takes time. Finding good ideas and solutions is a slow process and cannot simply be 'ordered from above'. In order to facilitate this process by harnessing our staff's potential to find digital solutions, we launched an Innovation Fund at the beginning of 2017. As a first step, we asked how the effectiveness of GIZ's projects could be improved through digital tools.
The result: we received more than 250 proposals and ideas. In the online vote that followed, more than 5,000 staff members voted for the most original and promising projects. The six winning teams took part in an accelerator programme, in which they further refined their ideas and developed initial prototypes. These were then tested on selected user groups during the course of the year and improved.
INNOVATION FUND WINNERS: EXTRA PAYMENTS FOR PINEAPPLES
For one of the winning teams, it's all about pineapples. Many smallholders survive on less than USD 1.90 per day. Yet many consumers are willing to pay a bit more for their fruit. But how can we ensure that the money reaches the smallholder safely and transparently? With XtraPay, the team developed a system that enables the transfer of a voluntary amount directly to the smallholder when purchasing a pineapple. Each pineapple has a label with a bar code that is read at the supermarket checkout. When this happens, the smallholder is sent a text message telling them that they have received a transfer.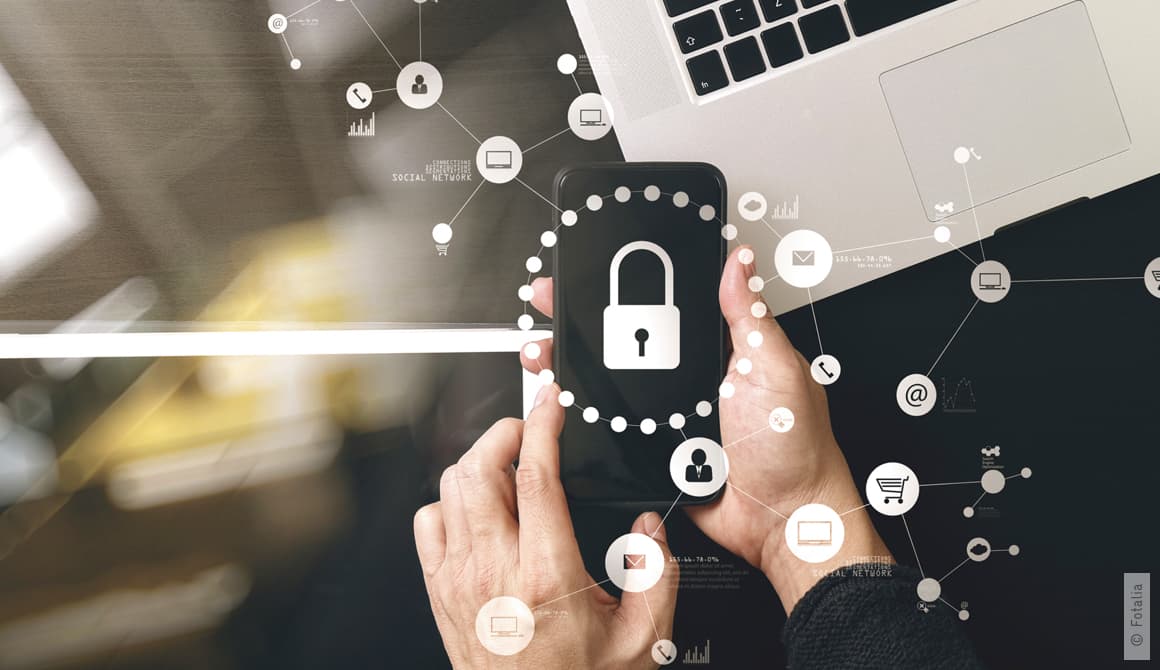 *Guiding Framework for Digital Change at GIZ, 2015