EXPERTISE FOR VIET NAM, CARE STAFF FOR GERMANY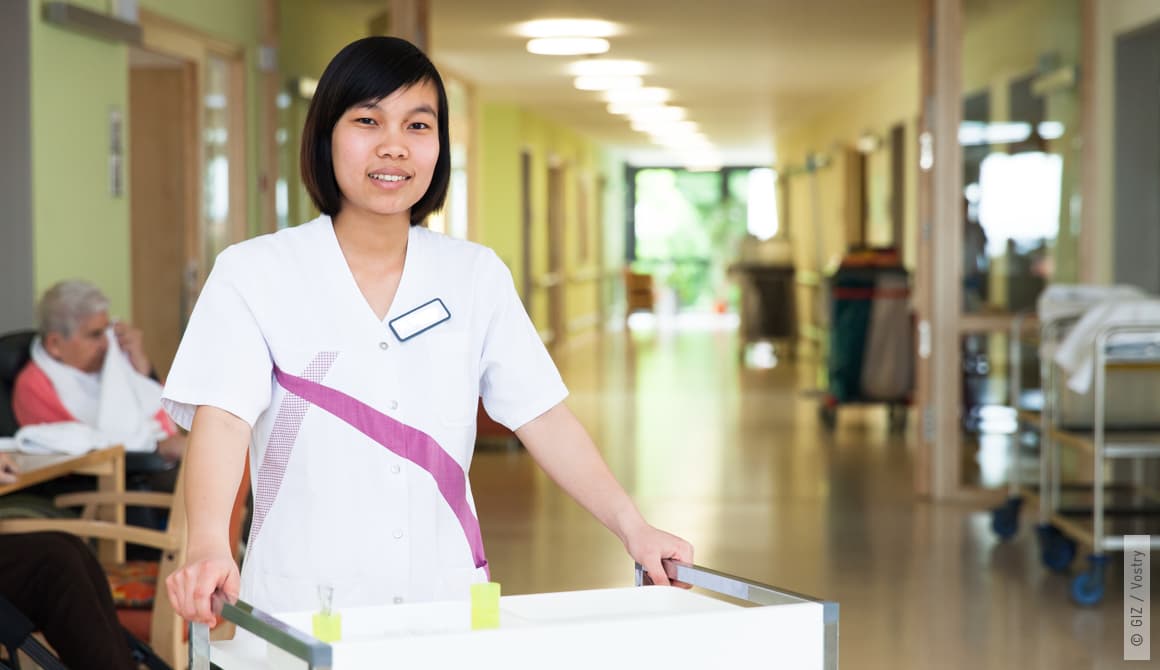 There is a shortage of skilled staff in the care sector in Germany, while Viet Nam, with its youthful population, has a large potential workforce. On behalf of the German Federal Ministry for Economic Affairs and Energy (BMWi) and in cooperation with the German Federal Employment Agency's International Placement Services (ZAV), GIZ is developing a training programme under which two groups of up to 100 young Vietnamese with prior knowledge in the field undergo training in Germany to qualify as practical nurses.
KNOWLEDGE TRANSFER IN THE HEALTH SECTOR
The first group travelled to Germany in 2017, after having taken part in language courses and preparatory sessions in Hanoi. As Viet Nam has a surplus of trained staff, placement in Germany does not cause a nursing crisis for Viet Nam and the country additionally benefits from knowledge transfer in the health sector.