LEAVING A POSITIVE HANDPRINT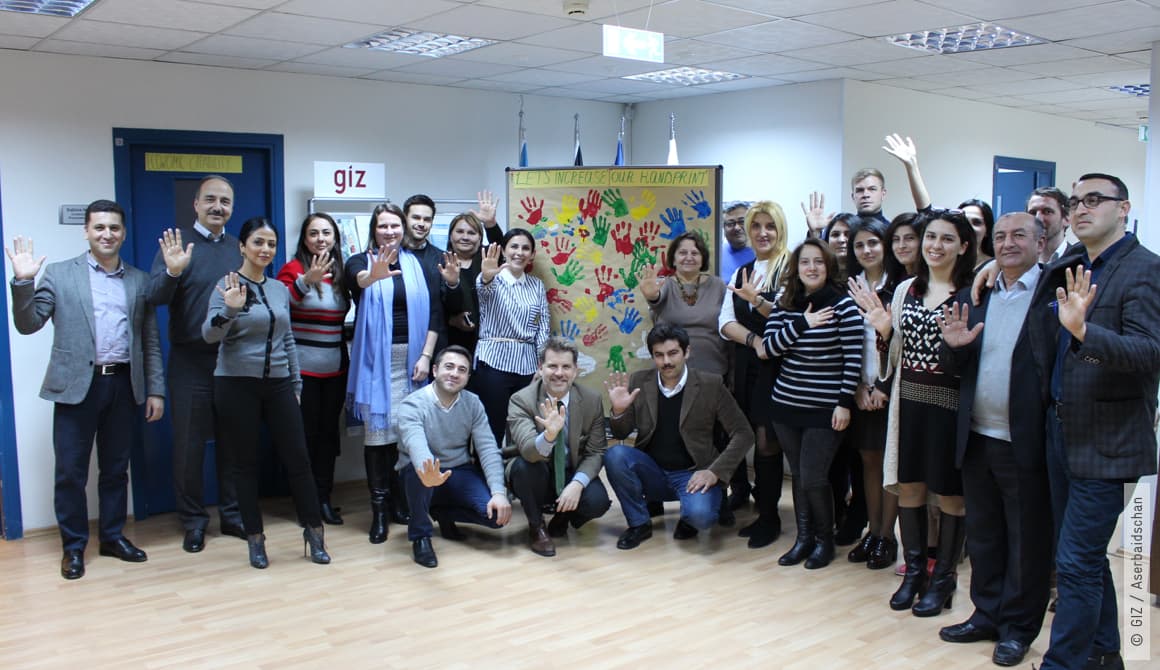 MANAGING OUR CORPORATE SUSTAINABILITY IN OFFICES OUTSIDE GERMANY: THE GIZ OFFICE IN BURUNDI COLLECTS E-WASTE FOR RECYCLING; IN NICARAGUA, THE COUNTRY OFFICE PRODUCES A NEWSLETTER ON HEALTH AND NUTRITION; AND AT THE GIZ OFFICE IN INDONESIA, A MASCOT TEACHES THE PRINCIPLES OF ACTING WITH INTEGRITY IN POTENTIAL CONFLICT SITUATIONS. THESE ARE JUST A FEW EXAMPLES THAT ILLUSTRATE HOW WE PUT THE MANY DIFFERENT FACETS OF SUSTAINABILITY INTO PRACTICE ALL AROUND THE WORLD.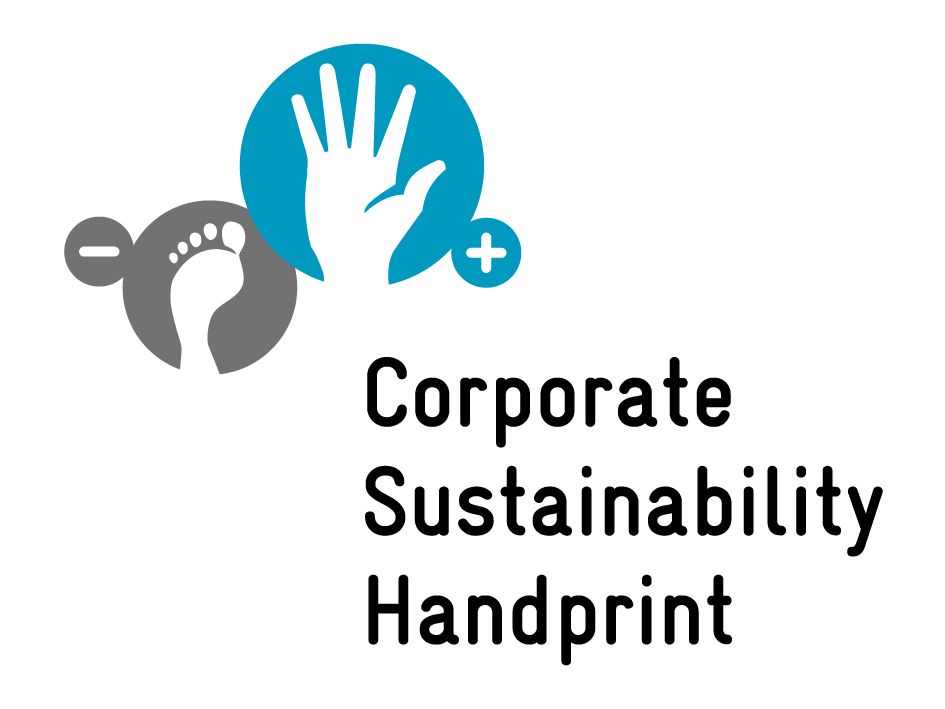 Local actions such as these were developed using the Corporate Sustainability Handprint® (CSH). This is a management tool created by GIZ that our offices outside Germany have been using since 2016 to systematically measure how they contribute to corporate sustainability.
While the ecological footprint measures things such as water consumption and CO2 emissions, the handprint documents active contributions towards sustainability: from solar panels and car-sharing schemes to raising health awareness and ensuring that job advertisements reach out to women, minorities and people with disabilities.
Lothar Rast, Programme Manager in Mexico
'For us, the CSH is a strategic instrument that enables us to pool large numbers of smaller measures and keep an overview of them to make sustainability an integral part of our day-to-day processes.'
RECORDING DATA SYSTEMATICALLY
Every two years, the offices use the CSH to collect their sustainability data, such as CO2 emissions resulting from business trips, water consumption and the percentage of management posts held by women. A CSH team in each country analyses the findings, taking account of particular local factors such as how easy or difficult it is to travel to certain project locations.
SETTING THEIR OWN LOCALLY ADAPTED TARGETS
The country and project offices then set their own targets, tailored to local circumstances. The voluntary commitments lay down what is expected to be achieved over the next two years, from relatively small-scale steps taken immediately to the development of new strategies and guidelines. Whether or not the targets are achieved is then reviewed in the next CSH.
One important element of the CSH is using it to share best practices from other countries. The country offices document their handprint on an internal digital platform. In a process known as peer consultation, two countries with a similar context and portfolio enter into a dialogue to discuss their best practices and experiences. This inspires others to try the ideas out for themselves and encourages mutual learning at GIZ.
CONTINUOUS IMPROVEMENT
The CSH was evaluated in 2017, revealing – as well as a lot of positive feedback – that the country and project offices thought it in some ways too complex and too time-consuming in practice. In 2018, therefore, the CSH is being revised once again and streamlined, partly to simplify the recording of CO2 emissions and working processes.
Even after the first CSH round, which finished at the end of 2016, staff in the participating countries were already much more aware of sustainability. Collecting and assessing data in teams is one of the main ways of triggering debate and generating creative ideas on how sustainability can become part of our business processes. The local CSH teams adopted a total of 779 voluntary commitments in our four dimensions of sustainability: economic capability, social responsibility, ecological balance and political participation. As many as a third of these relate to resource efficiency, reducing CO2 emissions and sustainable event management.
FURTHER INFORMATION
Country offices measuring how they contribute to corporate sustainability with the GIZ-management instrument CSH since 2016: CSH Report
NEW PROCUREMENT CRITERIA AT GIZ'S OFFICE IN ARMENIA
Interview with Pierre Bonifassi, CSH Officer at the GIZ country office in Armenia
INTERVIEW
Armenia is currently switching to sustainable procurement. What is new about it?
PIERRE BONIFASSI There used to be no guidelines for sustainable procurement at the Armenia country office. Our products and external services were mainly purchased on the basis of two criteria – price and quality. We are now expanding that and also taking account of environmentally and socially sound procurement criteria.
How did you go about doing this?
We used GIZ's Sustainable Procurement Report 2016 as a basis to devise a questionnaire that is adapted to local needs and also involves our staff. We asked a range of questions, including: How sustainable are the products that we acquire? Are there sustainable alternatives to them or other ideas? Have we already seen positive examples of sustainable procurement?
What has already been achieved?
The findings from the questionnaire were incorporated into our CSH Action Plan for 2017 – 2019 and are now helping us in procurement in the eight most important fields: office equipment, office materials, paper, cleaning agents, IT hardware, energy supply, company vehicles and event management.
Read interview
Close interview