JOINTLY CONTRIBUTING TO GREATER SECURITY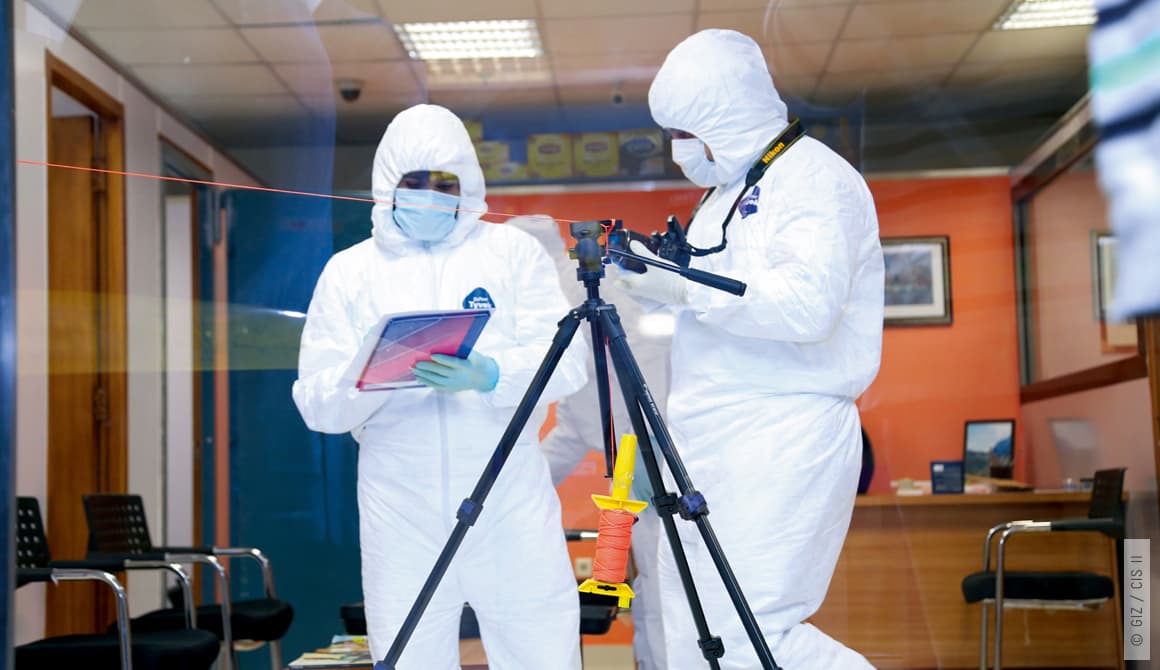 FEELING SAFE FROM ARBITRARY ACTS AND VIOLENCE, GETTING A HEARING IN THE EVENT OF DISCRIMINATION OR BEING ABLE TO MOVE ABOUT IN PUBLIC SPACES WITHOUT BEING IN DANGER: THERE ARE MANY ASPECTS TO SECURITY. THE DIVERSITY OF OUR INVOLVEMENT IN IMPROVING THE SECURITY SITUATION AND STABILITY IN OUR COOPERATION COUNTRIES IS CORRESPONDINGLY LARGE. EXAMPLES INCLUDE ESTABLISHING MORE CAPABLE SECURITY AND PRISON AUTHORITIES UNDER THE RULE OF LAW, STRENGTHENING THE JUSTICE SYSTEM AND MAKING SHIPPING SAFER.
PAKISTAN: ACHIEVING GREATER SECURITY THROUGH BETTER INVESTIGATIVE WORK
Terrorist attacks, a high crime rate, low crime clearance rates and very few convictions: Pakistan has suffered from a lack of stability for years. It is unsurprising that people show little trust in the police force, the public prosecution service and the judiciary. Professional investigative work under the rule of law is difficult due to the absence of up-to-date training and technology – and of a human rights-based understanding of the role.
MODERNISING CRIMINAL JUSTICE INSTITUTIONS
To promote long-term stabilisation and peaceful development in the country, on behalf of the German Federal Foreign Office, GIZ is supporting the modernisation of outdated, poorly performing criminal justice institutions. The project focuses on professionalising investigative work and encouraging cooperation between the various authorities. To improve initial and continuing training, two new training centres for modern and efficient investigative work have been set up, police teachers have been trained and training curricula drawn up.
Another important part of the project is protecting particularly vulnerable groups such as women and young people, and dealing with these people more sensitively. This includes having separate contact points at police stations: at women's desks, for example, women can press charges and make statements in the presence of specially trained police officers.
Strengthening criminal investigations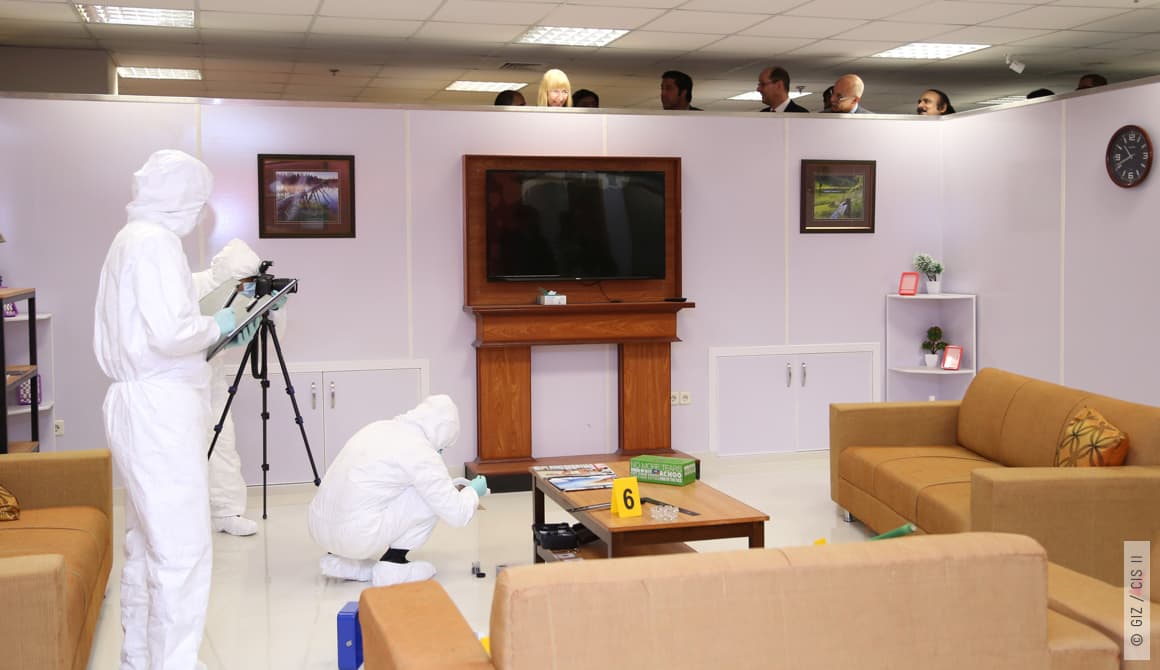 CONGO: IMPROVED SAFETY THANKS TO BETTER RIVER MAPPING
In the Democratic Republic of the Congo it is vital to make shipping safer. Fatal accidents occur almost every day on the Congo, Africa's second longest river, because of the many rapids and shallows. Since 2017, therefore, experts from GIZ International Services have been surveying the river bed on behalf of the European Union. Thanks to new, detailed maps, dangerous stretches of the river can be marked with buoys and beacons, and ship's captains on this crucial trading route can navigate safely at last.