We are committed to social responsibility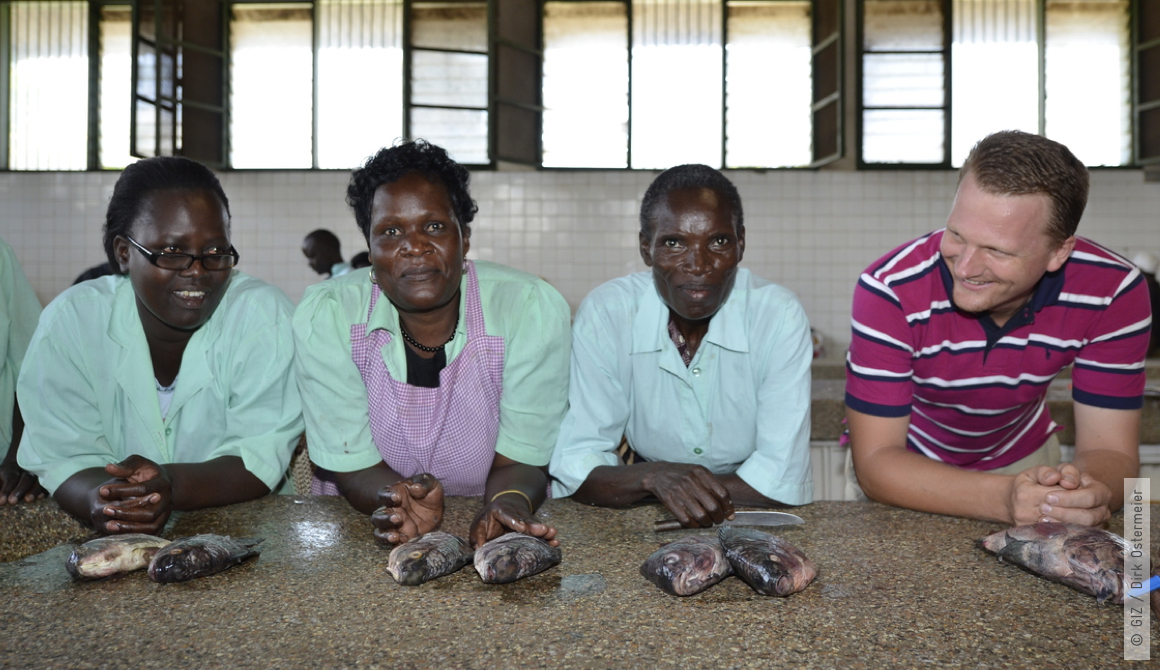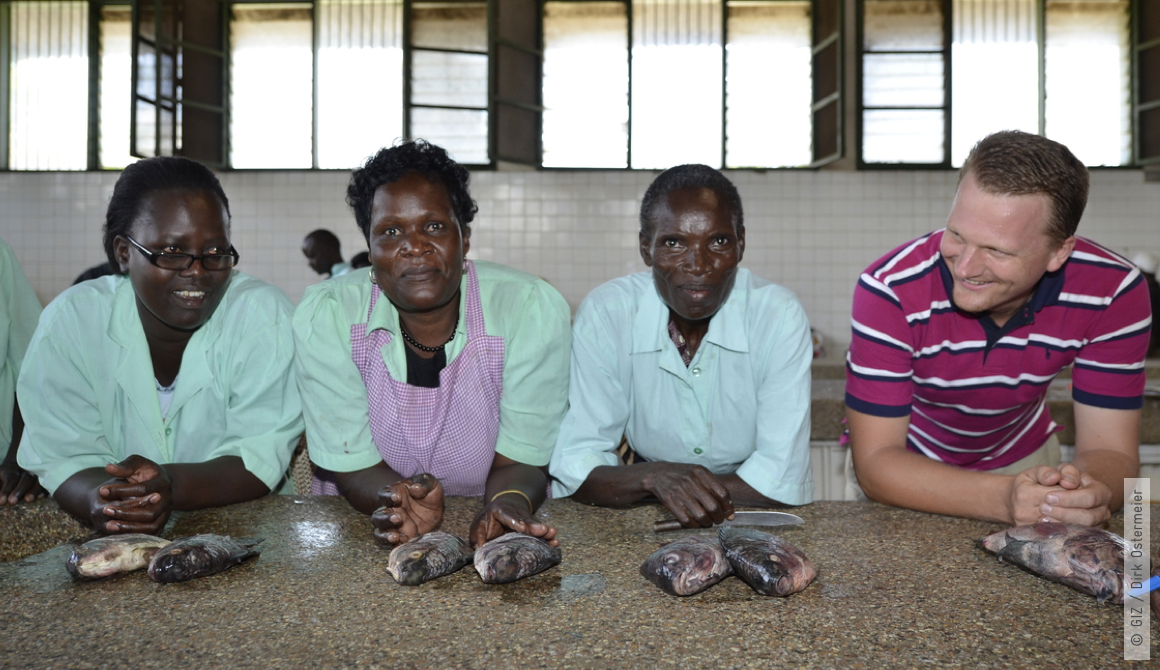 ECONOMIC PROGRESS SHOULD BE ACCOMPANIED BY GREATER SOCIAL PARTICIPATION – WE ARE COMMITTED TO ACHIEVING THIS TOGETHER WITH VARIOUS PARTNERS IN MANY COUNTRIES. FOR US, EFFECTIVE SOCIAL PROTECTION SYSTEMS ARE AN ESSENTIAL ELEMENT OF SOCIAL PROGRESS. WITHIN OUR COMPANY, WE EMBODY THE VALUES WE COMMUNICATE TO THE OUTSIDE WORLD BY ACCEPTING RESPONSIBILITY FOR THE JOB SATISFACTION, HEALTH AND CAPACITY DEVELOPMENT OF OUR EMPLOYEES.
We accept comprehensive social responsibility for our staff. Details on the many ways in which we do this can be found under SOCIAL RESPONSIBILITY.
EMPLOYABILITY
We strive to maintain and increase the employability of our staff, placing particular emphasis on achieving a good work-life balance. In addition to career planning and capacity development, another important topic for us is staff training. Our very own Academy for International Cooperation (AIZ) therefore offers a wide range of training and capacity development measures. More information on this and other related issues can be found under GIZ as an employer: increasing employability.
HEALTH/HEALTH PROMOTION
The employability of our staff is closely linked to their health and well-being. Under Committed to promoting health and a good work-life balance, you can find out more about health management at GIZ and how our employees can make the most of the opportunities we offer.
DIVERSITY AND GENDER
GIZ benefits from the diversity of its workforce. All GIZ staff are protected from discrimination on the grounds of factors such as ethnicity, gender, religion, disability, age or sexual identity and orientation. More information on this, on codetermination opportunities for staff, remuneration systems for employees in Germany and in the field, equality and other topics can be found under We embrace diversity
STAFF SAFETY AND SECURITY
GIZ's work in our partner countries has always involved a variety of risks, including natural disasters, terrorism, violent crime, unsafe transport routes and poor medical care. We therefore have a tried-and-tested and professional security risk and crisis management system. This allows us to ensure safety in fragile contexts and high-risk countries and to protect our staff. You can find out more about how this approach enables us to implement our projects as safely as possible under Staff safety and security is paramount.
DATA PROTECTION
GIZ attaches great importance to data protection. The German Federal Data Protection Act and GIZ's data protection strategy are applied at all GIZ locations worldwide. Find out more about the work of our data protection officer and how we screen contractors who are likely to come into contact with sensitive data before entering into agreements with them under Data protection is important to us.
HUMAN RIGHTS
Promoting respect for and the fulfilment of human rights is embedded in our understanding of sustainability and an integral part of our corporate values. We carefully monitor the impact of our work, take our responsibility for human rights seriously and take action to counteract any negative effects. Detailed information on GIZ's approach to human rights and on the Safeguards+Gender Management System can be found under Our commitment to human rights.