GIZ as an employer: increasing employability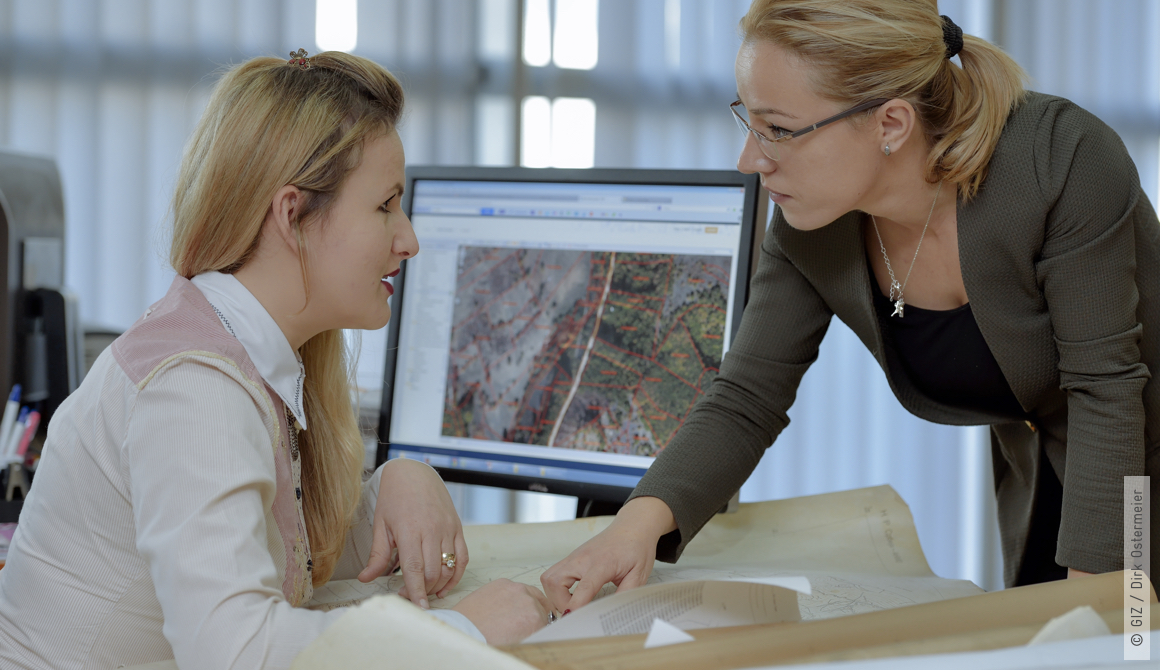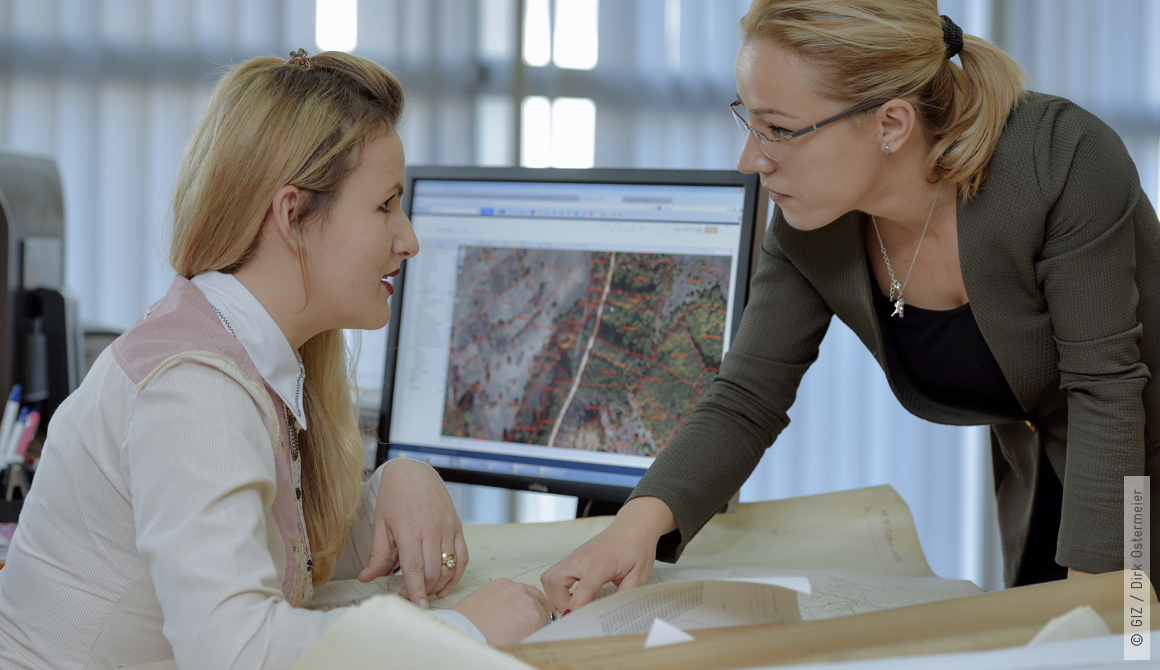 WE WANT OUR STAFF TO BE HAPPY AT WORK. AFTER ALL, JOB SATISFACTION MEANS MORE MOTIVATION AND BETTER PERFORMANCE. WE THEREFORE OFFER A RANGE OF ACTIVITIES DESIGNED TO MAINTAIN AND INCREASE STAFF EMPLOYABILITY, WITH PARTICULAR EMPHASIS ON CAREER PLANNING, CAPACITY DEVELOPMENT AND TRAINING.
HR DEVELOPMENT
In the annual staff assessment and development talk, our employees receive feedback on their performance and discuss their skills profile and medium- to long-term career plan with their line manager. Based on this and on the company's strategic objectives, capacity development measures are then agreed. The staff assessment and development talk is documented and archived in the required format.
In 2017, preparations were made at the HR strategy level for transferring more responsibility to national personnel in future in line with their abilities. A corresponding mission statement will be presented to the Management Board for approval in the first quarter of 2018. In 2017, it was decided that, going forward, all national personnel and seconded staff will be offered basic management training.
ACADEMY FOR INTERNATIONAL COOPERATION
GIZ's Academy for International Cooperation (AIZ) strives to shape learning processes and capacity development in the field of international cooperation and makes a key contribution to HR development at GIZ. It offers an extensive range of training and capacity development measures for staff. AIZ's comprehensive programme provides learning opportunities for all GIZ employees. Some of the courses are also available to partner experts and the expert community at large, including consultants/appraisers, non-governmental organisations and other organisations.
AIZ's programme is updated and refined on a continuous basis. The courses are systematically reviewed and strategically adapted once a year based on:
GIZ's strategic projects and annual objectives
An annual analysis of HR development needs
Statistical and economic evaluations of AIZ's training
Feedback on trends and new requirements from staff responsible for specific issues
Current trends in corporate learning and digitalisation.
Teilnehmertage im Akademie-Programm und im Onboarding 2017
| Group | Participant days in AIZ's 2017 programme, by employee group | Participant days in the 2017 onboarding process, by employee group |
| --- | --- | --- |
| Germany | 5,849 | 1,723 |
| Other countries | 13,794 | 8,028 |
| External/other | 1,059 | 164 |
| Total | 20,702 | 9,915 |
read more
read less
OVERVIEW: GIZ STAFF MEMBERS
New staff members and staff members leaving the company*
New staff members
Staff members leaving the company
Total
830
542
Gender
Men: 44.9 %
Women: 55.1 %
Men: 47.6 %
Women: 52.4 %
Age
Under 30: 31.3 %
30-50: 54.8 %
Over 50: 13.9 %

Under 30: 17.9 %
30-50: 50.7 %
Over 50: 31.4 %

FURTHER INFORMATION
A key aspect of employability is the health of our employees. Find out more about health management at GIZ and how our employees can benefit from it under Committed to promoting health and a good work-life balance
Detailed information on GIZ's staff can be found under Our personnel