Political participation: everyone can contribute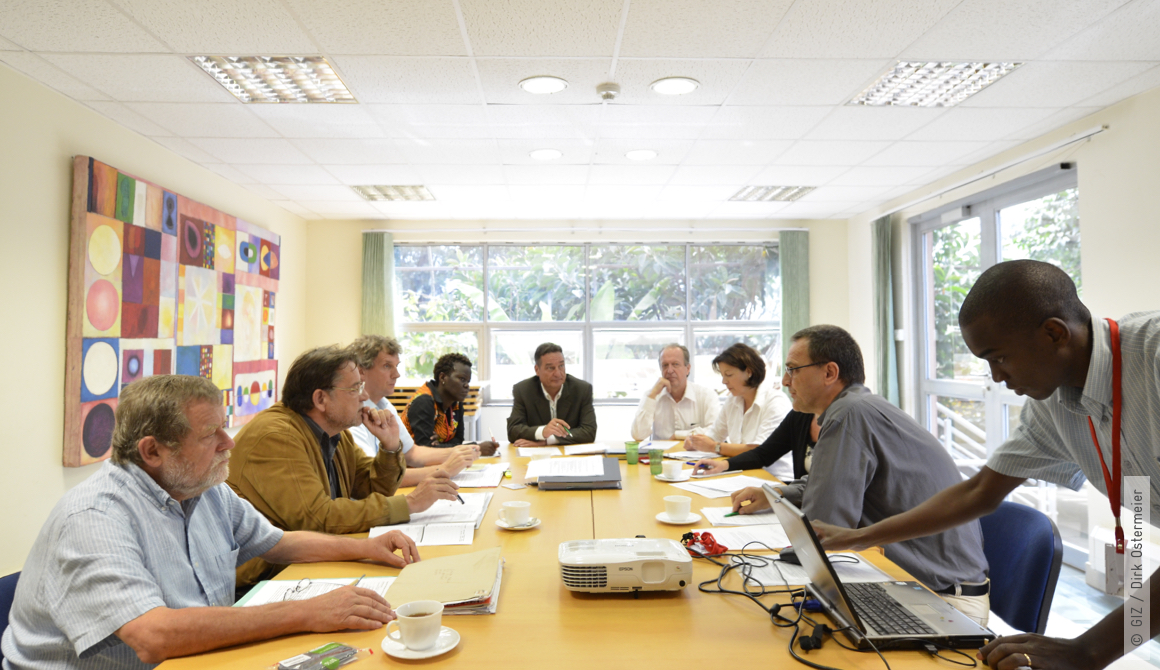 GIZ'S UNDERSTANDING OF SUSTAINABILITY IS BASED NOT ONLY ON THE THREE DIMENSIONS OF SUSTAINABILITY, BUT ALSO ON A FOURTH PILLAR: POLITICAL PARTICIPATION. THIS COMBINES A NUMBER OF FACTORS, NAMELY STAKEHOLDER PARTICIPATION AND BALANCING THE INTERESTS OF DIFFERENT STAKEHOLDERS, PERSONAL RESPONSIBILITY ON THE PART OF RELEVANT ACTORS AND GOOD CORPORATE GOVERNANCE BY GIZ.
STAKEHOLDER MANAGEMENT
We work with numerous social groups from the fields of politics, the private sector and civil society in Germany and in our partner countries worldwide. Our objectives, working methods and performance are influenced by many external stakeholders. We take the interests of our external stakeholders into account by engaging in various forms of dialogue. More information on our cooperation with stakeholders can be found under Our stakeholder management.
SOCIAL ENGAGEMENT FOR SUSTAINABILITY
GIZ's locations in Germany and its country offices worldwide engage in a variety of activities to improve sustainability. For example, as part of the German Sustainability Action Days in 2017 GIZ's staff raised awareness of sustainability issues in and outside Germany through 38 initiatives at the company's German locations and 35 events in 21 countries. You can find out more about the information and ideas presented at these events under GIZ's commitment to sustainable social change.
STAFF COMMITMENT TO SUSTAINABILITY
We strive to make our company more sustainable – and we all have a part to play in this. You can find out more about what our staff do to promote sustainable consumption and how we as individuals can contribute to sustainability every day under Staff commitment to sustainability.