Our economic performance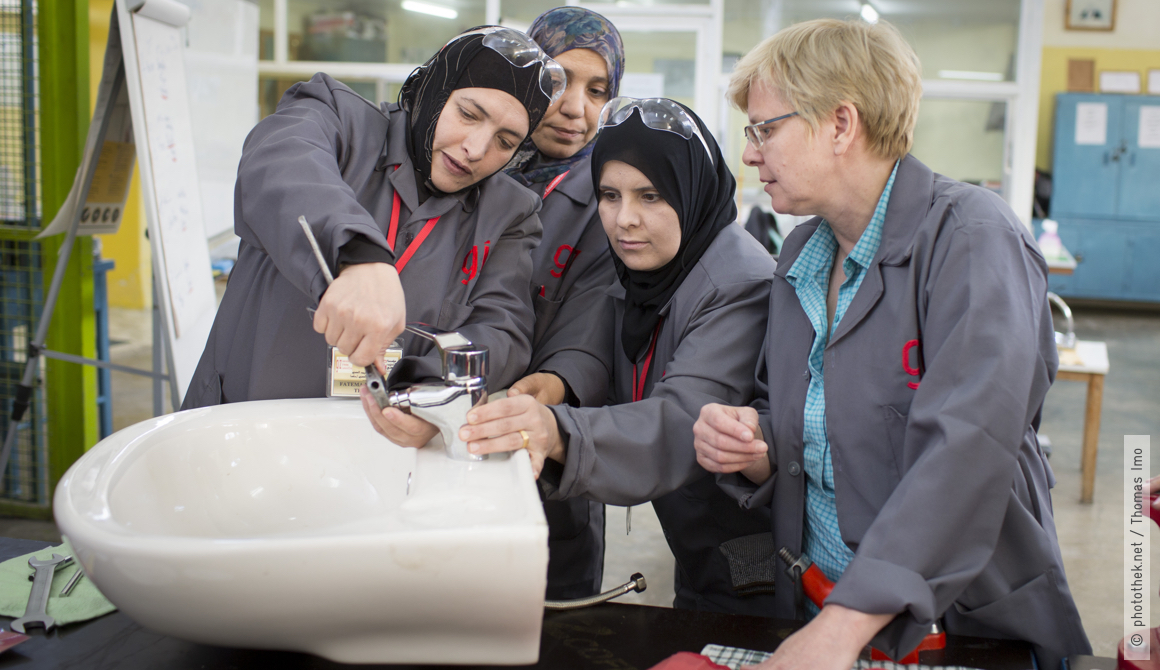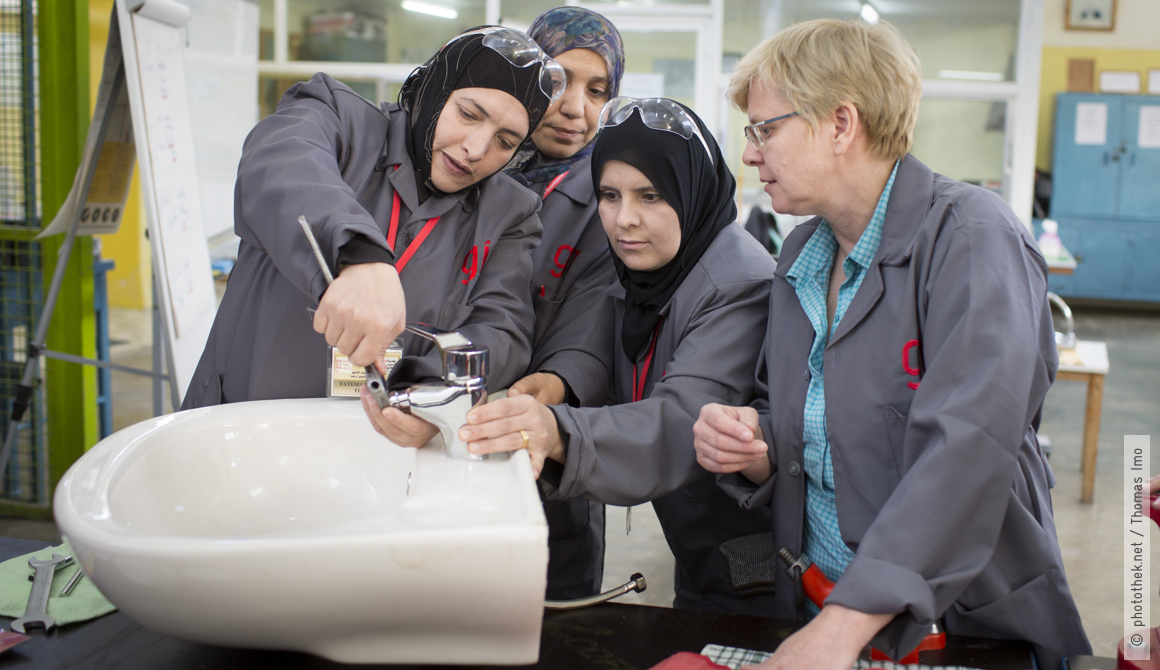 WE WANT TO SAFEGUARD OUR SERVICES – AND THUS JOBS WORLDWIDE – IN THE LONG TERM. TO ACHIEVE THIS, WE NEED TO DELIVER VALUE FOR MONEY. EFFECTIVE ACTION IS OUR TOP PRIORITY. WE THEREFORE USE OUR RESOURCES COST-EFFECTIVELY AND ENSURE HIGH QUALITY. IN THIS PROCESS, WE CAREFULLY WEIGH UP OUR RISKS AND OPPORTUNITIES AND ADHERE TO OUR INTERNAL RULES AND PROCEDURES.
Value for money and performance are key to our success. Specifically, this means that we work to deliver results in all our projects and aim to achieve lasting solutions. We ensure that we achieve the optimal sustainable cost-benefit ratio in our work. This enables us to work cost-effectively and efficiently.
Our clients and commissioning parties place a great deal of trust in us; we receive funds from the federal budget and from international organisations. In order to correctly assess, avoid and minimise risks and optimise the impact of the measures financed in this way, GIZ has implemented a risk management system. In our work, we adhere to our Code of Conduct and actively and systematically tackle corruption. Each and every person at GIZ bears responsibility for this – at all our locations around the globe.
When it comes to securing the sustainability of our work, quality plays a key role. Our quality management system and internal and external audits ensure that our work is of a high standard. In procurement too, we are increasingly taking account of social, environmental and innovative factors.
The topics of this chapter are addressed separately in greater detail under 'Economic capability'. However, our work in this area is also influenced by other factors:
LEARNING ORGANISATION
We want to be successful, effective and cost-effective in the long term. We therefore constantly question our actions and decisions. This enables us to learn from our own experiences – including the less successful ones.
This process is an integral part of the success factor 'learning and innovation' in our Capacity WORKS management tool, which we use to manage and implement our commissions. In view of digital change and the increasing complexity of the working world, we also launched the internal Cooperation and Management process in 2017 with the aim of contributing to wide-scale organisational learning in these areas in 2018 and 2019.
read more
read less
CLIENT FOCUS
We offer a wide range of services for governments, companies, international institutions and private foundations. Our clients benefit from our tried-and-tested management expertise and long-standing international experience in more than 100 different fields. In the interests of our clients, we are committed to meeting standards for transparency and accountability, thereby demonstrating our effectiveness and credibility and providing value for money.
SUSTAINABLE EVENT MANAGEMENT
We support our staff in organising successful sustainable events. In 2018, we published a 'Guide to sustainable event management', which is designed to guide our employees through the phases of planning, communicating, realising and following up on events. Previously, the GIZ Navigator for Sustainable Event Management served as the guide for event organisation.
Events, in particular, offer enormous potential for making the concept of sustainability tangible in its four dimensions, i.e. social responsibility, ecological balance, political participation and economic capability. Many sustainable event management measures can be transferred directly to everyday office life, resulting in more sustainability in the company as a whole.
In cooperation with BMZ, Global Citizen and the City of Bonn, we presented Climate Planet, the world's largest replica of Planet Earth, at the 2017 UN Climate Change Conference in Bonn. In planning the event, the organisers were guided by the principles of sustainable event management.
GUIDE TO SUSTAINABLE EVENT MANAGEMENT
PARTNER ORIENTATION AND EMPOWERMENT OF LOCAL PARTNERS
We believe that working together is the only way to respond effectively to global challenges and are therefore constantly expanding our partnerships and cooperation arrangements. In late 2017, we appointed a central contact person for German civil society organisations who can be approached at any time by actors in this field seeking advice or information. This can include sharing general information on corporate objectives, discussing the development landscape, answering specific questions – on contractual arrangements, for example – and facilitating contact with GIZ colleagues, country directors and experts.
Expanding our cooperation arrangements and partnerships is one of the company's top priorities. The global Agenda for Sustainable Development is a clear statement of joint responsibility on the part of various stakeholders – and multi-stakeholder partnerships are an essential element of implementing the SDGs.
Ownership by our partners forms the basis for sustainable development. Our development cooperation measures are therefore designed to support ownership and increase the effectiveness of development cooperation.
The interests of GIZ's partners vary greatly. Examples of joint projects include:
Examples of partnerships and cooperation arrangements worldwide
The Sustainability Programme as the principal guideline and management instrument for the work of the Sustainability Office Our sustainability programme 2016-2020
DIGITALISATION
Digital change is altering not only the way we interact with our partners in projects, but also our internal processes and the way we work. Information on this key topic can be found under Digital transformation.