How our country offices determine how sustainable they are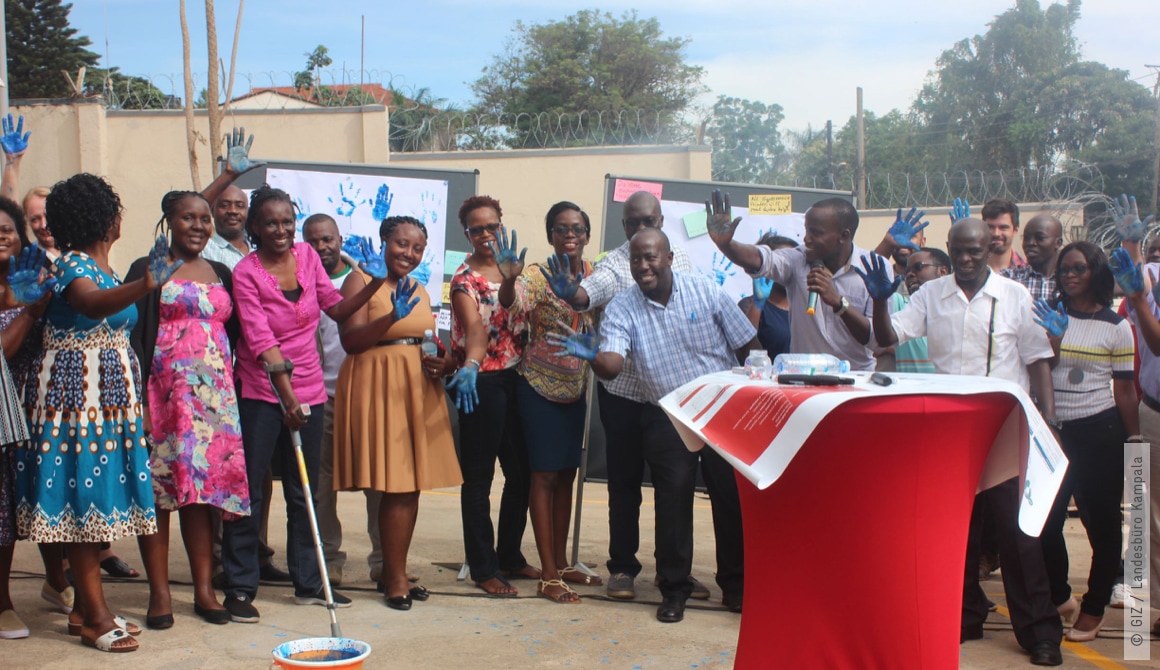 Since 2016, all country offices have been developing their on-site activities using GIZ's own management tool – the Corporate Sustainability Handprint® (CSH). They can use it to measure the environmental impact of their activities and how they contribute to corporate sustainability. We have reworked and further streamlined the CSH 2018 to reduce the associated workload and complexity.
The GIZ office in Thailand is producing a manual on sustainability in the office environment. Every year, GIZ in Namibia organises a 30-day walking competition to promote health and sustainable mobility. And the GIZ office in Colombia is reducing the environmental impact of cars by encouraging staff to use company bicycles. These are just a few examples that illustrate how we are putting many different aspects of sustainability into practice all around the world.
While the ecological footprint primarily draws on quantitative data, such as water consumption and CO₂ emissions, the handprint also takes account of qualitative data – from solar panels and car-sharing schemes to raising health awareness and ensuring that job advertisements reach out to women, minorities and people with disabilities.
RECORDING DATA SYSTEMATICALLY
Every year, the offices use the Corporate Sustainability Handprint® (CSH) to record sustainability data, including carbon dioxide emissions resulting from business travel, water consumption, the proportion of women in management positions and the percentage of goods and services procured locally. A CSH team comprising local staff members analyses the results. The assessment takes into account local conditions, such as the relative accessibility or inaccessibility of project locations.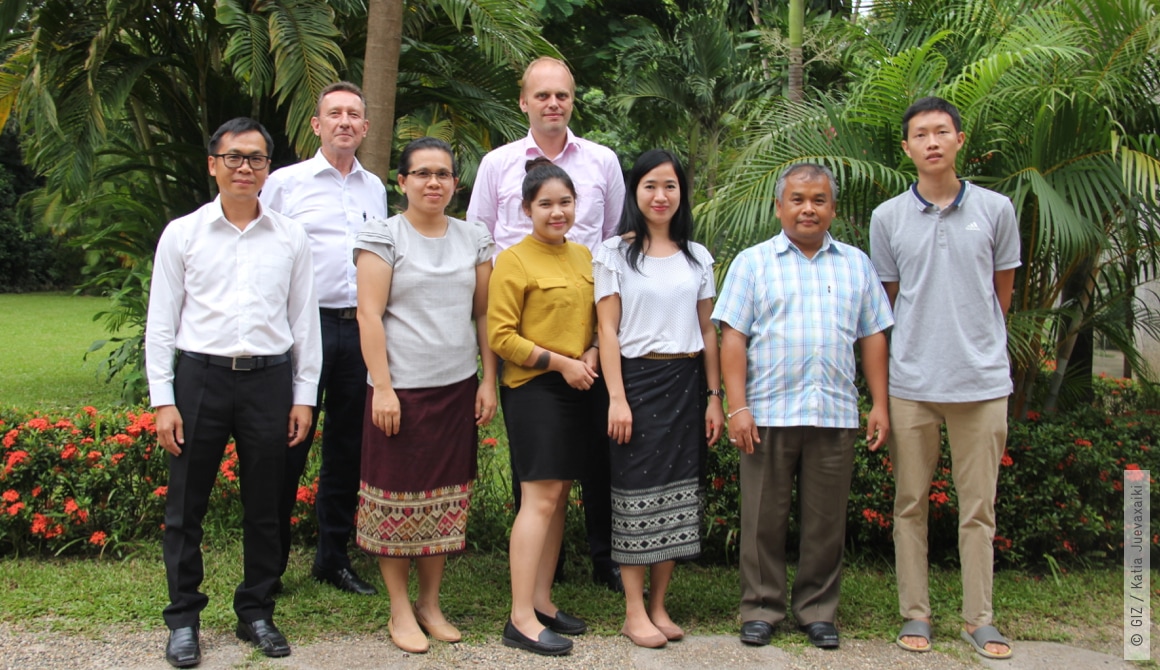 SETTING THEIR OWN LOCALLY ADAPTED TARGETS
Every two years, on the basis of the data gathered, the country and project offices set their own targets, tailored to local circumstances. The voluntary commitments lay down what is to be achieved over the next two years, from small-scale actions that can be taken immediately to the development of new strategies and guidelines. The next CSH then ascertains to what extent the targets have been achieved. The handprint appears in a CSH factsheet, which provides an overview of the country's sustainability performance. One important element of the CSH is using it to share best practices from other countries. The country offices document their corporate sustainability handprint on an internal digital platform, where they also post success stories. In the peer consultation process, two countries with a similar context and/or portfolio enter into a dialogue to discuss the measures they implemented and the lessons learned. This inspires others to try the ideas out for themselves and encourages mutual learning at GIZ.
CONTINUOUS IMPROVEMENT
As we are committed to consistently improving the CSH, feedback from the countries is considered extremely valuable. The generally very positive response notwithstanding, GIZ has reworked and further streamlined the CSH 2018 to reduce the associated workload and complexity. As a result, we now have a digital structure on the internal platform that guides the CSH teams through the entire process. Starting in 2018, we contracted an external service provider to compile data on CO2 emissions from air travel. This has significantly reduced the workload of our offices and improved data precision.
The introduction of the CSH has done much to raise awareness of corporate sustainability themes among employees in the participating countries. During data collection and evaluation, discussions are triggered and creative ideas formed about how to mainstream sustainability in GIZ's business processes. Members of local CSH teams have made hundreds of individual commitments in the four dimensions of sustainability: economic capability, social responsibility, ecological balance and political participation. The focus is on resource efficiency, reducing CO2 emissions and sustainable event management. This is also evident in other GIZ corporate sustainability initiatives, for example in the company-wide sustainability contest.
More on this topic
With GIZ's own management tool – the Corporate Sustainability Handprint® (CSH) – our offices outside Germany have been systematically measuring how they contribute to corporate sustainability since 2016. Leaving a positive handprint
In 2018, we ran the first company-wide sustainability contest for staff members. To find out more go to: Sustainably outstanding!