SOMALIA AND AFGHANISTAN: A FRESH START BACK HOME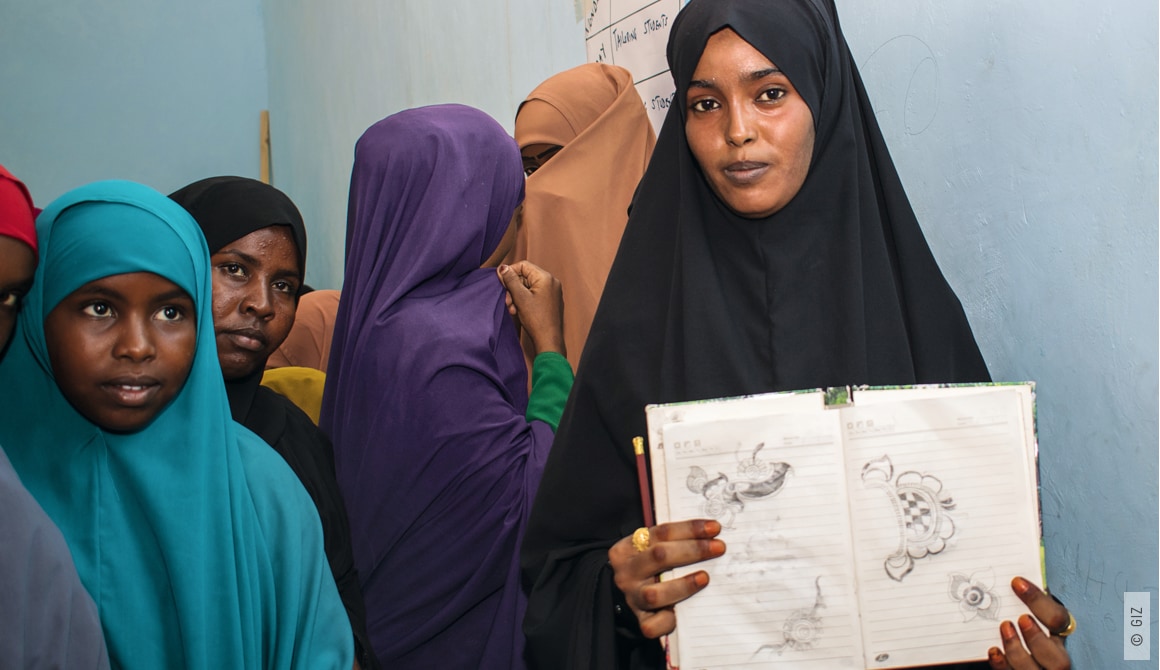 Whether it is because of war, drought or famine, in most cases people flee their homes only in situations of great distress, and return there as soon as circumstances allow. To make a fresh start, though, they often need support. Which is why GIZ is helping in a number of countries, including Somalia and Afghanistan, to develop new opportunities for people returning home.
SOMALIA: GETTING A GOOD START TO A NEW LIFE
From working on an ice stall to running their own business, from street vendor to owning a permanent shop – many such tales of success can be heard in Kismayo. This port city hosts most of Somalia's returnees and internally displaced persons, and is where they are given a vital lift as they look to start a new life. They can train in a range of vocational fields, including as electricians, joiners or solar engineers, or learn management skills to run a small business.
The project also encourages, advises and supports people wanting to set up a business and in need of start-up capital. The local population is equally welcome to make use of these opportunities. Working on behalf of the German Development Ministry, GIZ assists the city of Kismayo in integrating returnees and internally displaced persons into day-to-day life, with the involvement of the local community. This opens up new avenues, and these are particularly important in a country that was riven by a civil war for more than two decades and classed as a failed state. The aim must be that the hard-won progress is not put at risk again.
read more
read less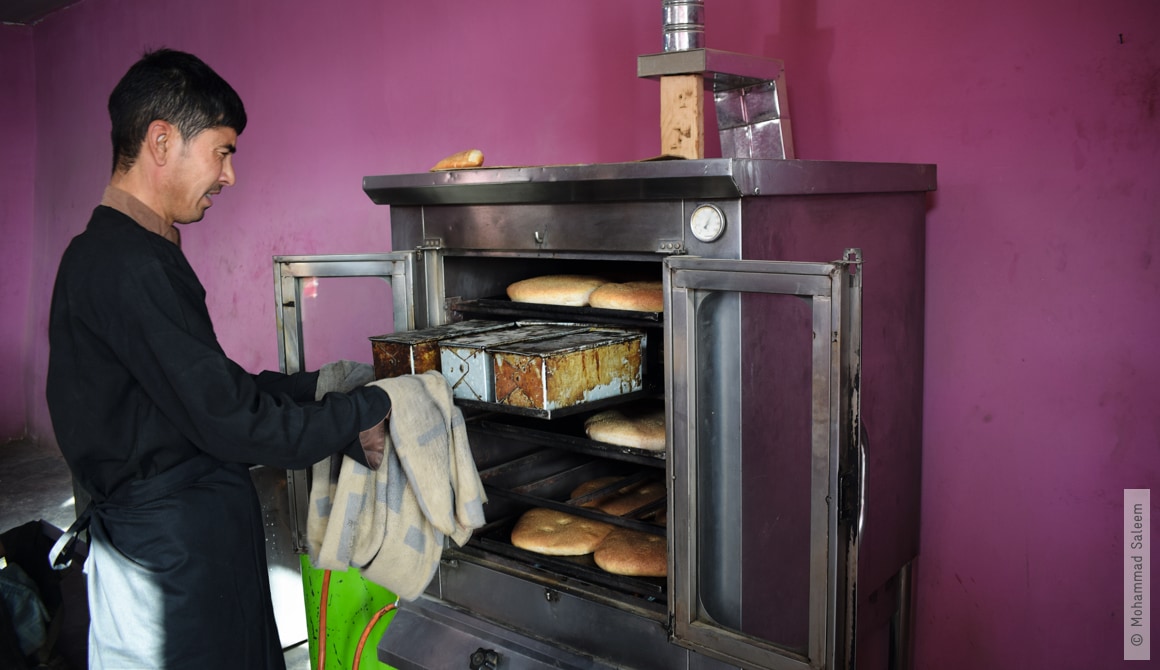 AFGHANISTAN: BETTER CHANCES OF SECURING A LIVING
Breathing new life into the local economy and thereby advancing the prospects of the local population and returnees alike: this is the aim behind the Sustainable Economic Development and Employment Promotion (SEDEP) project in six northern provinces of Afghanistan. On behalf of the German Development Ministry, GIZ is promoting business start-ups and is training people involved in agriculture and small businesses to improve the production, sale and marketing of agricultural produce. One of the main purposes is to enhance the opportunities for a fresh start for the many thousands of Afghans currently returning home, mostly from neighbouring countries such as Pakistan and Iran.
The project is implementing BMZ's Returning to New Opportunities programme, and has already achieved a lot: more than 3,000 people, the majority of them women and roughly a quarter of them returnees, have taken part in training so far, covering topics ranging from IT skills and mobile phone repair to tailoring. Almost 600 young people, of whom around 400 were returnees, have had training in how to set up a business, and more than 100 graduates of various courses have gone on to establish their own company. An important step towards a secure future.
More work and income in northern Afghanistan
Opportunities for a fresh start back home and prospects for staying
read more
read less
SUKRI HARED, PARTICIPANT IN A BUSINESS TRAINING COURSE AND OWNER OF A SHOP IN KISMAYO
'My business life was never the same again after attending the training; I understand a lot about running business now. My future looks brighter and I am so grateful.'