MOROCCO AND EASTERN SUDAN: LEARNING FROM ONE ANOTHER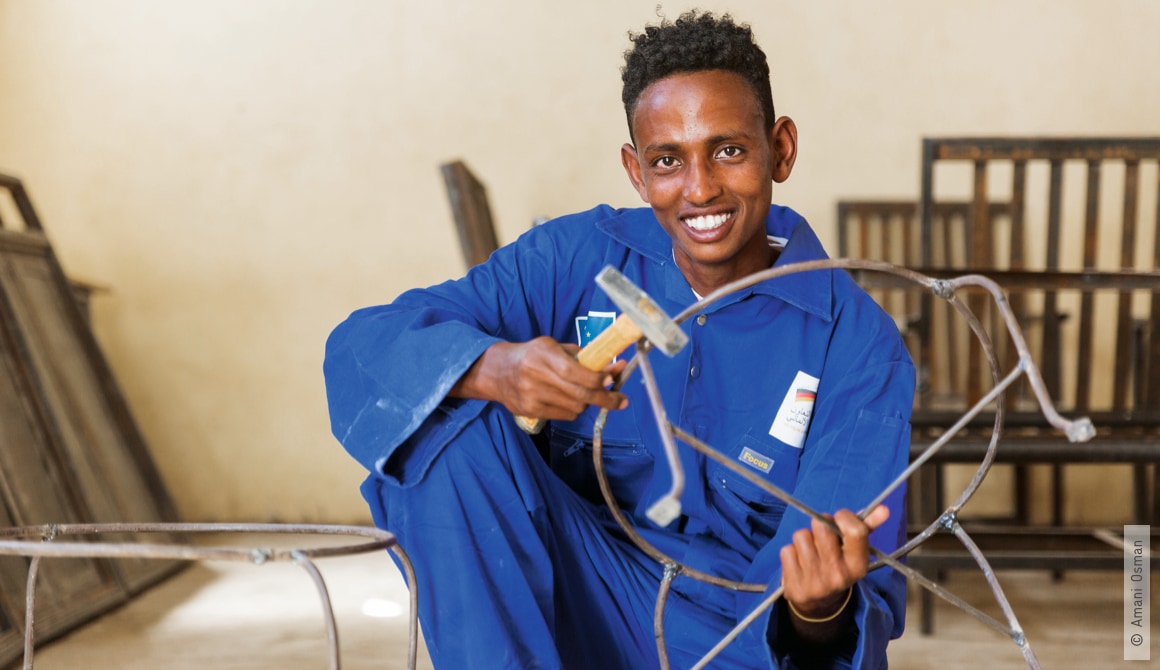 Anyone who does not turn a blind eye to the fate of refugees shifts the focus to their rights and does justice to each individual.
MOROCCO: ALL THAT IS RIGHT AND PROPER
What use are international documents in protecting refugees if the people charged with upholding their rights are barely familiar with the documents, if at all? This is why a project in Morocco implemented on behalf of the German Federal Foreign Office focuses on training government officials and legal practitioners. It is taking this North African country another step along the route towards establishing a migration and asylum policy based on human rights. International refugee law is now a fixed part of the curriculum – a consequence of cooperation with the Higher Institute of Magistracy.
A training module for multipliers is designed to reach as many experts as possible: in 2018, it was used to train 15 judges in Morocco as experts in international refugee law, who then, in turn, passed on their newly acquired knowledge to more than 150 other judges. The project also helps people who choose Morocco as a transit or host country to learn more about their rights, having produced films and websites specifically for this purpose.
German-Moroccan partnership on asylum and international refugee protection
MOURAD AIT SAKEL, HEAD OF TRAINING AT THE HIGHER INSTITUTE OF MAGISTRACY IN RABAT, MOROCCO
'Judicial training in international refugee law is now fully anchored in the curriculum of the Higher Institute of Magistracy thanks to our exemplary cooperation with GIZ which has enabled us to professionalise the teaching of refugee law by creating a body of specialised trainers in the field for the first time in the history of our Institute.'
EASTERN SUDAN: CREATING NEW PROSPECTS
Kassala, a city at the foot of the striking Taka Mountains in eastern Sudan, has very few trained mechanics. However, young locals and refugees living in the city are hoping for a job and better prospects in life. To match job seekers with labour market needs, the first one-year training course on repairing small engines was launched in the third quarter of 2018, following the dual vocational training model. GIZ devised the course with local experts in cooperation with the northeast African Intergovernmental Authority on Development (IGAD), and drew up the curricula.
A training scheme for electricians was also granted nationwide approval in 2018, in addition to the one for mechanics. When preparing the curricula, GIZ was able to draw on experience from a short three-month course that 240 young people – refugees and locals – had completed by the end of 2018. The project is being implemented on behalf of the German Development Ministry and cofinanced by the European Union. In 2018, the UN Refugee Agency (UNHCR) registered more than 7,000 new refugees in eastern Sudan alone, over 10 per cent of them children with no parents. The majority of the more than 900,000 refugees in Sudan come from South Sudan and Eritrea.
Improving the living conditions of refugees and host communities in eastern Sudan