INSIGHTS INTO OUR WORK IN 2018
GIZ OFFERS A WIDE RANGE OF EXPERTISE AND OPPORTUNITIES FOR COOPERATION
From rural development and vocational training to good governance, and from urban development to sustainable infrastructure – GIZ offers its commissioning parties a broad array of services, and does so using a variety of approaches and methods while also benefiting from diverse forms of cooperation and partnerships. Our work covers many different thematic areas in over 120 countries across the world. For instance, we are involved in centres for sustainable development, promote environmentally friendly products, manage international secretariats, and support the alignment efforts of states seeking to join the EU. Our highly motivated, internationally oriented workforce is the foundation for all we do.
GETTING THE CHEMISTRY RIGHT
Whether T-shirts or cars, medicines or mobile phones – 90 per cent of all products are made using chemical substances. To promote the use of environmentally friendly chemicals, the German Environment Ministry and Federal Environment Agency created the International Sustainable Chemistry Collaborative Centre (ISC3) and commissioned GIZ to set it up and get it running. ISC3 is based close to the United Nation's Bonn location, and also collaborates with the UN Environment Programme. Its primary aim is to advance the transformation in chemistry towards sustainability and to target support for sustainable innovations. And it is succeeding, having already achieved international recognition in the first year of its existence. As well as being a hub for knowledge exchange and training, the centre supports start-ups from around the world in putting sustainable business ideas into practice.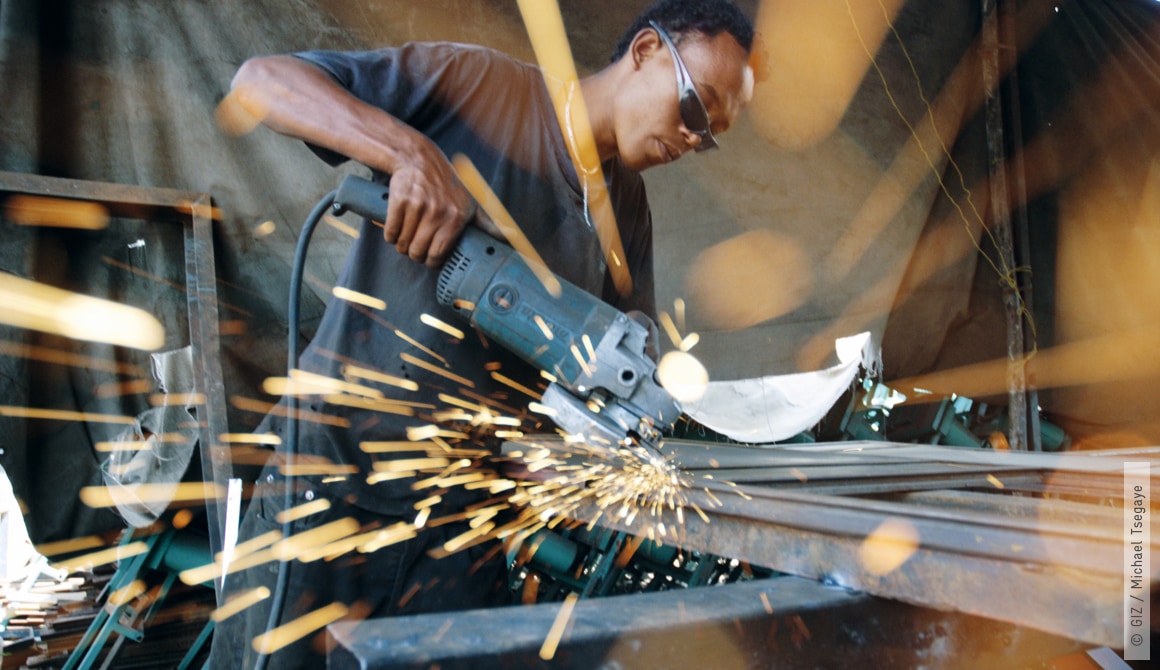 ISC3 has hubs on 2 continents, Europe and America.
International Sustainable Chemistry Collaborative Centre celebrates its first anniversary
GIZ'S GERMANY STUDY: GERMANY IN THE EYES OF THE WORLD
Germany should play a greater role around the globe, as a guardian of Western values and as a passionate representative of international cooperation: this was one of the principal findings of the GIZ study 'Germany in the Eyes of the World' in 2018. For the third time, we interviewed people around the world about their perceptions of Germany, talking to 150 individuals from 24 countries. The interviewees included representatives from the areas of business, science and academia, politics, the arts, journalism and many other professions across all continents. The study was conducted for the first time in 2011, and again in 2014, using the same methodology. It complements other studies on how Germany is perceived elsewhere, most of which use quantitative methods.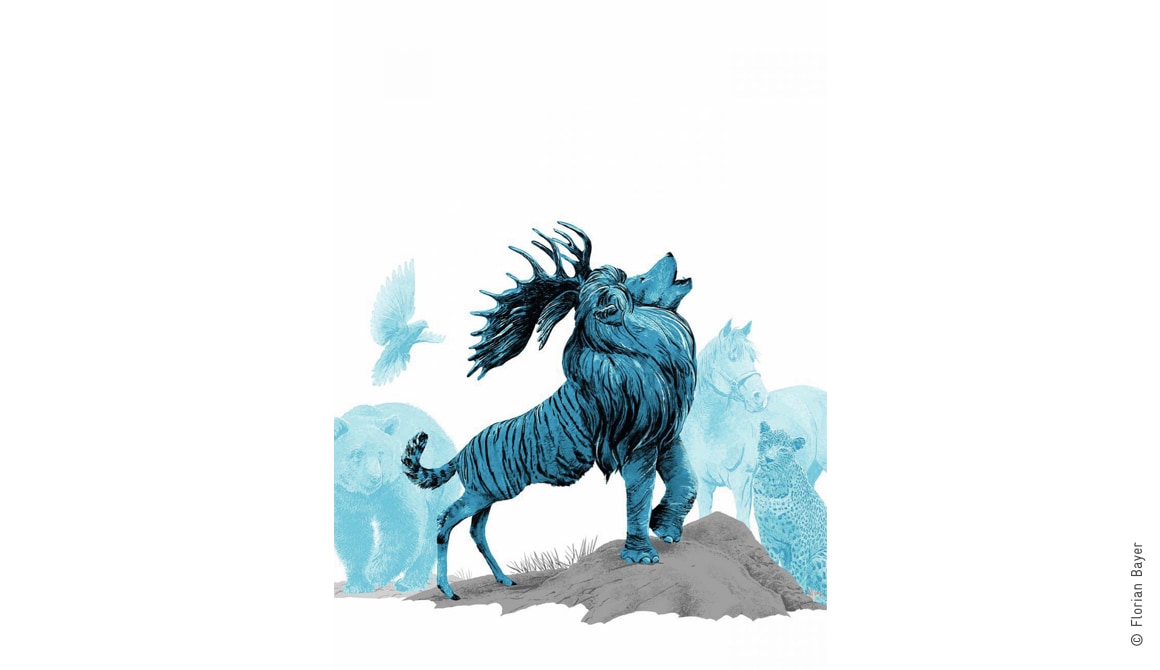 4,200 statements collected and evaluated in personal conversations.
Germany in the Eyes of the World
WORTHWHILE IN EVERY WAY: SUSTAINABLE COTTON
There are many benefits to organic cotton: it is skin-friendly and anti-allergic, and the cultivation methods protect the soil and groundwater. More and more farmers in Tanzania are turning to organic cotton farming – and are receiving support from GIZ. Working with the Swiss development organisation Helvetas on behalf of the C&A Foundation, GIZ is pursuing the aim of boosting environmentally friendly cotton production and giving Tanzania access to the global market. Farmers receive training to gain skills and knowledge in organic farming, and also learn business skills at Farmer Business Schools. Thousands of farmers took part in this training in 2018 alone.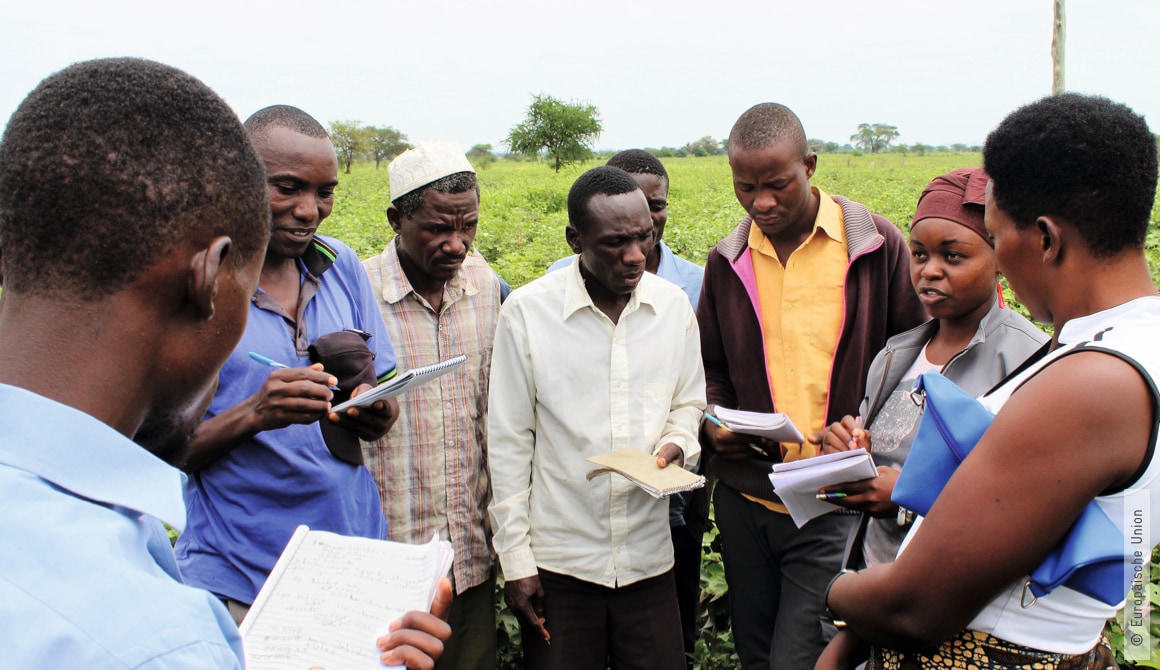 8,000 farmers have taken part in courses, and a further 10,000 are to follow
Sustainable and high-yield: organic cotton from Tanzania
SINO-GERMAN CENTER IN BEIJING
China is one of the key actors on the international stage, and is playing an active part in shaping global politics. For example, it is one of the most important drivers of South-South cooperation in the world. Germany, too, is highly committed to international cooperation. In order to pool strengths, benefit from each other's experience, form cooperative partnerships with third parties and drive projects forward together, the German Development Ministry and the Chinese Ministry of Commerce founded the Sino-German Center for Sustainable Development in Beijing. Since 2017, GIZ has been managing and leading the centre in partnership with China's Trade Development Bureau. The second Sino-German forum on jobs in Africa was held in 2018.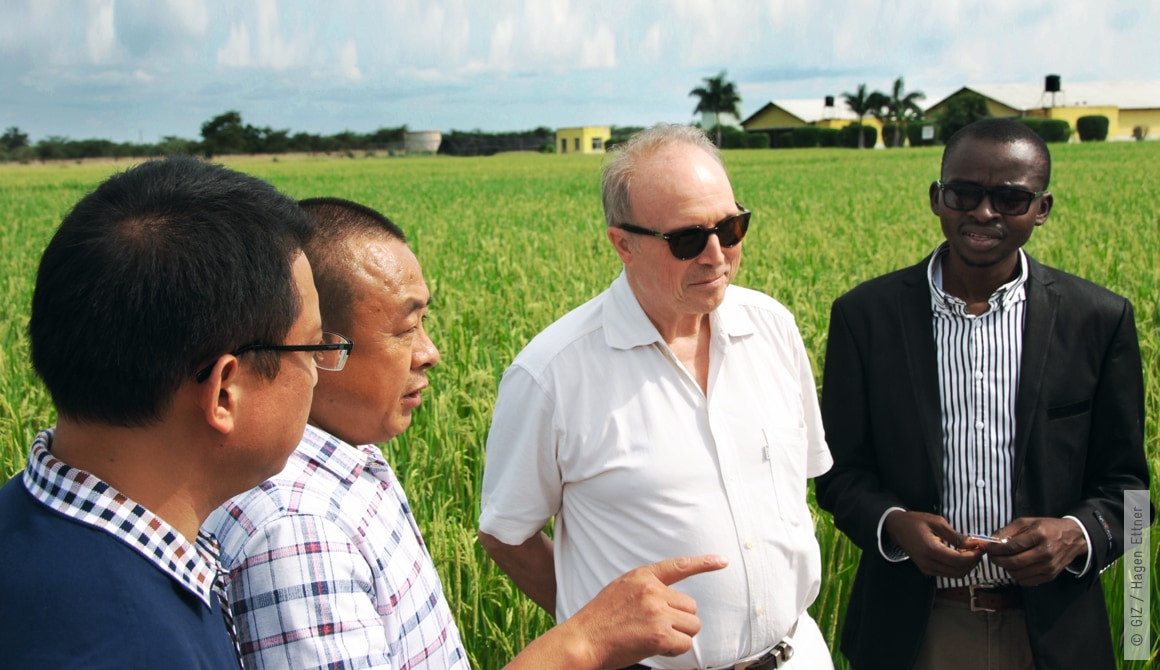 170 participants in two Sino-German forums on jobs in Africa and trilateral cooperation
INDULGING WITHOUT A BITTER AFTERTASTE
Germans love chocolate, with annual consumption averaging nine kilogrammes per person. In many countries, though, working conditions for cocoa farmers are a cause for concern. This is why, a few years ago, the German Initiative on Sustainable Cocoa was set up, creating an alliance of state, private sector and non-governmental actors. GIZ manages the Initiative's secretariat on behalf of the German Federal Ministry of Food and Agriculture. It also implements projects under the auspices of the Initiative. In Côte d'Ivoire, it advocates greater sustainability and better conditions in cocoa farming. The PRO-PLANTEURS project strengthens farmer organisations and trains farmers in more professional practices – in 2018 alone, the project added a further 18 farmer organisations.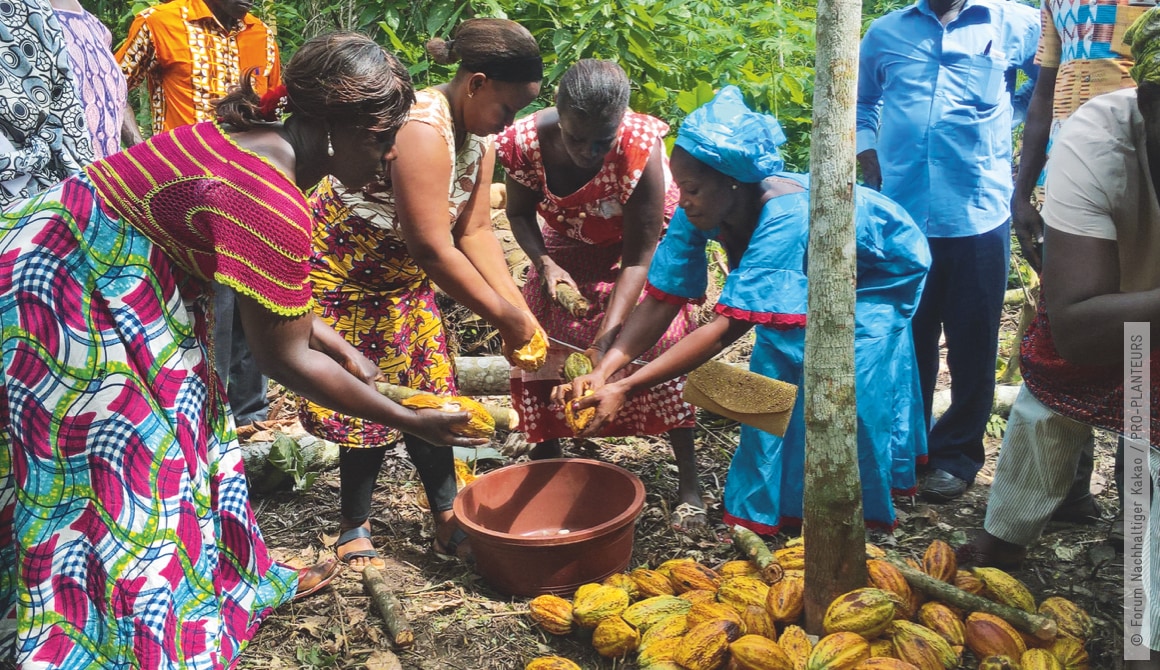 20,000 cocoa producers in Côte d'Ivoire work more productively.
PRO-PLANTEURS: Professionalising Cocoa Producers and their Organisations in Sustainable Cocoa Production
TWINNING: HOW ACCESSION COUNTRIES ALIGN THEMSELVES WITH THE EU
Properly functioning administrative structures are an important lever for change. The EU set up its Twinning programme in order to prepare authorities in future member states for their accession to the European Union. The sentiment behind the concept of twinning is just that: the accession countries should grow closer in a process of convergence, modernise and in turn feed ideas back into the EU. Authorities from EU member states help them in doing so. Twinning celebrated its 20th anniversary in 2018. During this time, more than 2,700 projects have been implemented, with significant support from GIZ as the main implementing organisation in Germany.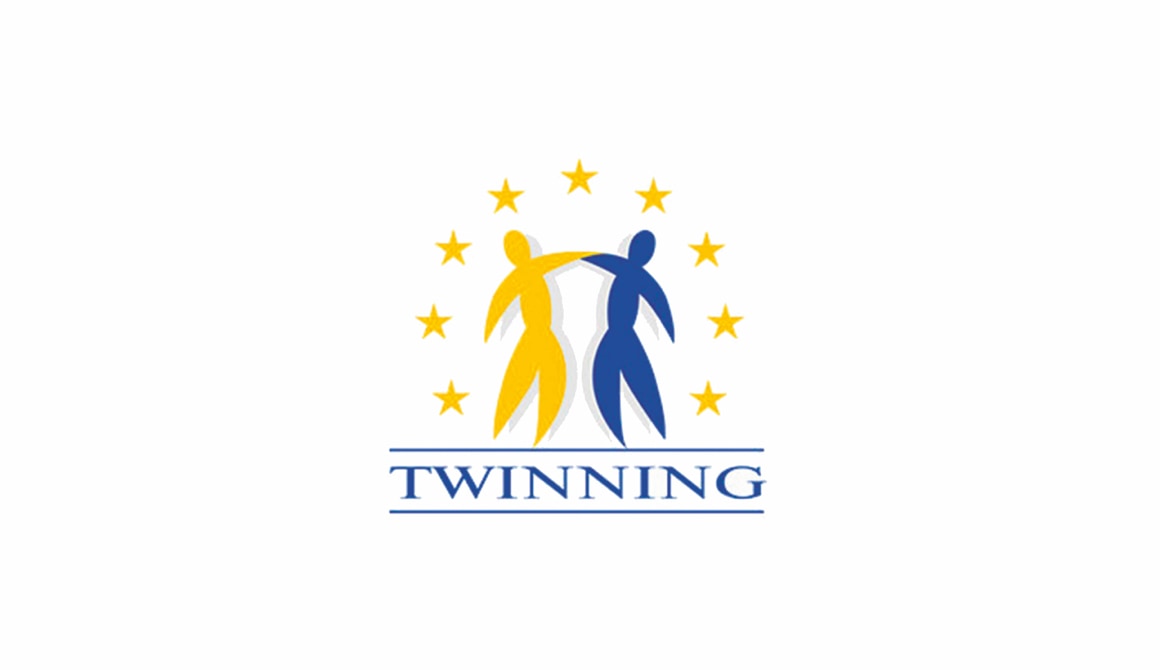 800 projects carried out by German authorities