Rays of hope in Ukraine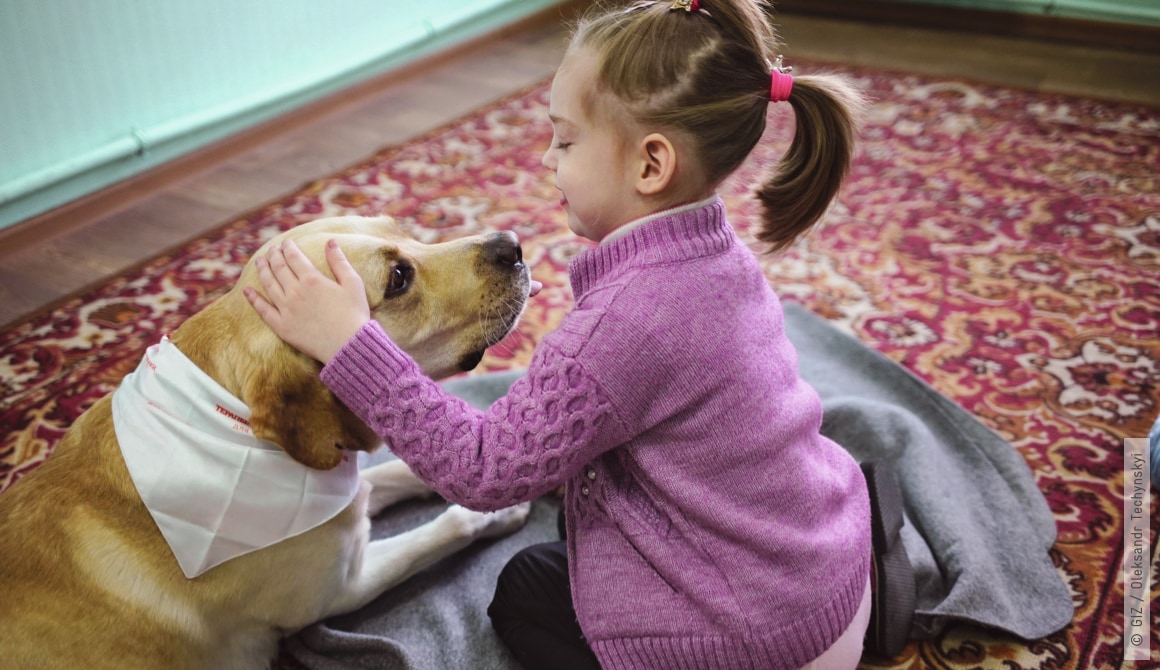 Villages and towns in eastern Ukraine have shown their willingness to help others by offering refuge to 1.5 million internally displaced persons who had fled shelling and siege conditions in the war-torn areas of the country. This has presented the host communities with huge challenges, however. That is where GIZ's work comes in, which it is carrying out on behalf of the German Development Ministry. As many as 6.5 million people, 350,000 of them internally displaced persons, now benefit from 800 activities in eastern Ukraine. Two examples illustrate the breadth of the measures on offer.
PROPER EQUIPMENT SAVES LIVES
One vital part of the support provided for host communities is the help for helpers: those working with the fire service and the disaster relief and rescue services. Rescue personnel received training in cooperation with the State Emergency Service of Ukraine and the Ukrainian Red Cross, and were provided with new equipment. As a consequence, the number of people that have died or been injured in fires has fallen by 30 per cent. In eastern Ukraine, 37 vans were converted for rapid deployment on rescue missions in 2018. These manoeuvrable, versatile vehicles replaced the obsolete, cumbersome fire trucks. Rescue teams are now able to free victims from damaged vehicles more quickly and provide first aid immediately at the site of the accident. This is a more effective way of bridging the time until an ambulance arrives, a period which is crucial to survival. The lives of over 140 people involved in accidents have been saved thanks to greater knowledge and extra technical equipment.
Capacity building of emergency service in Ukraine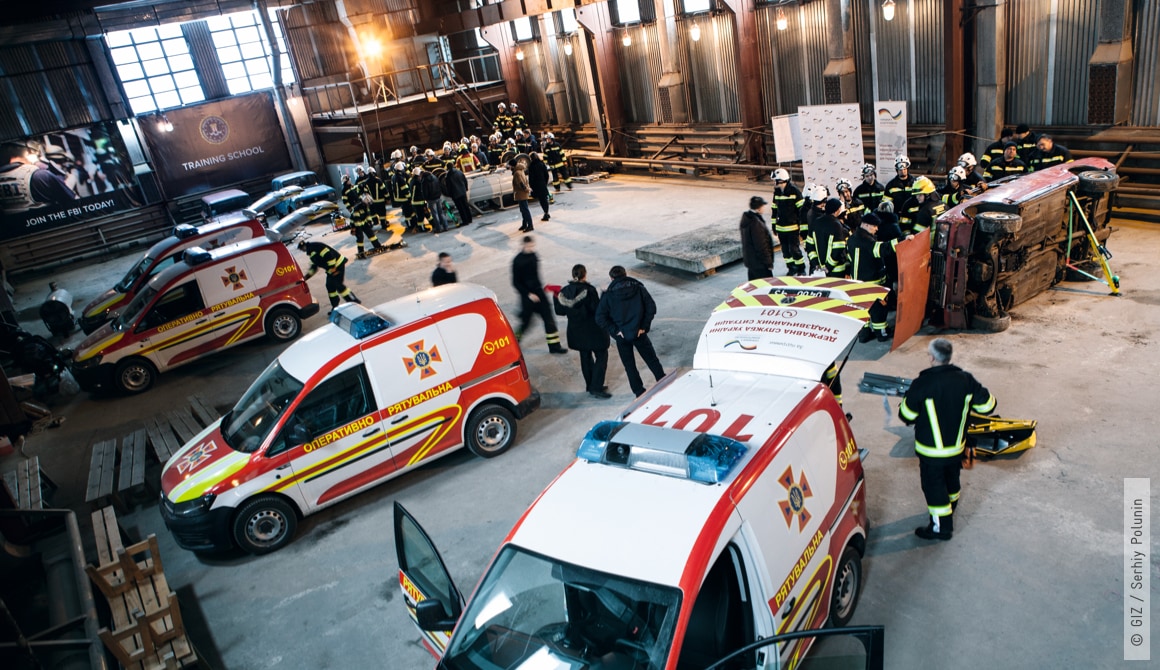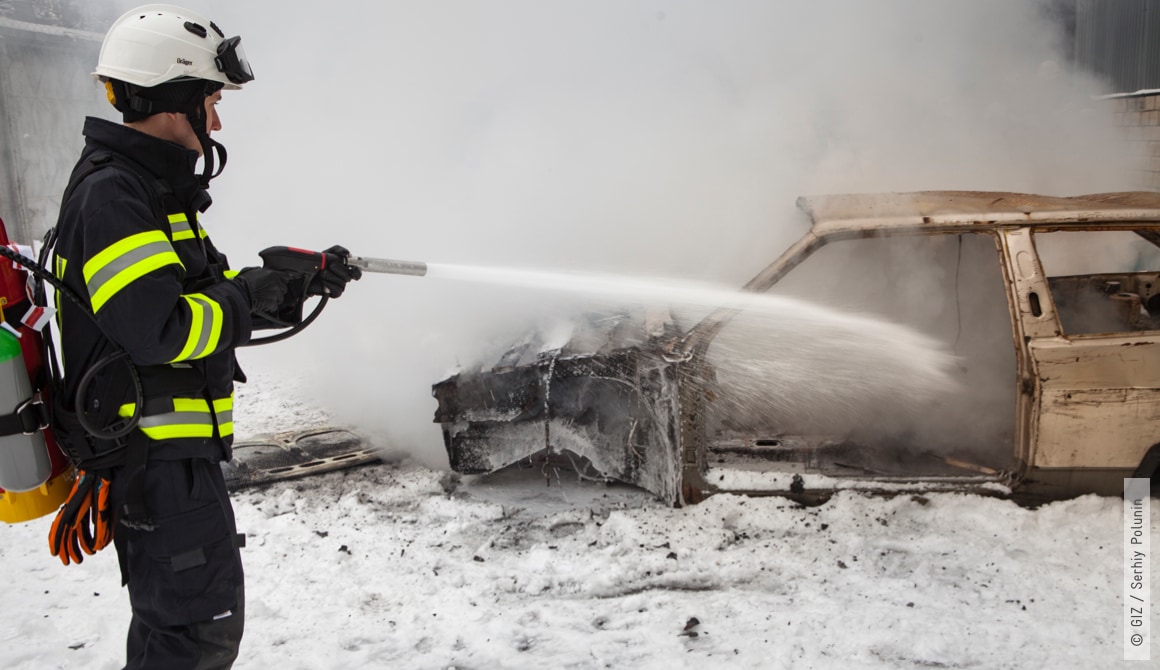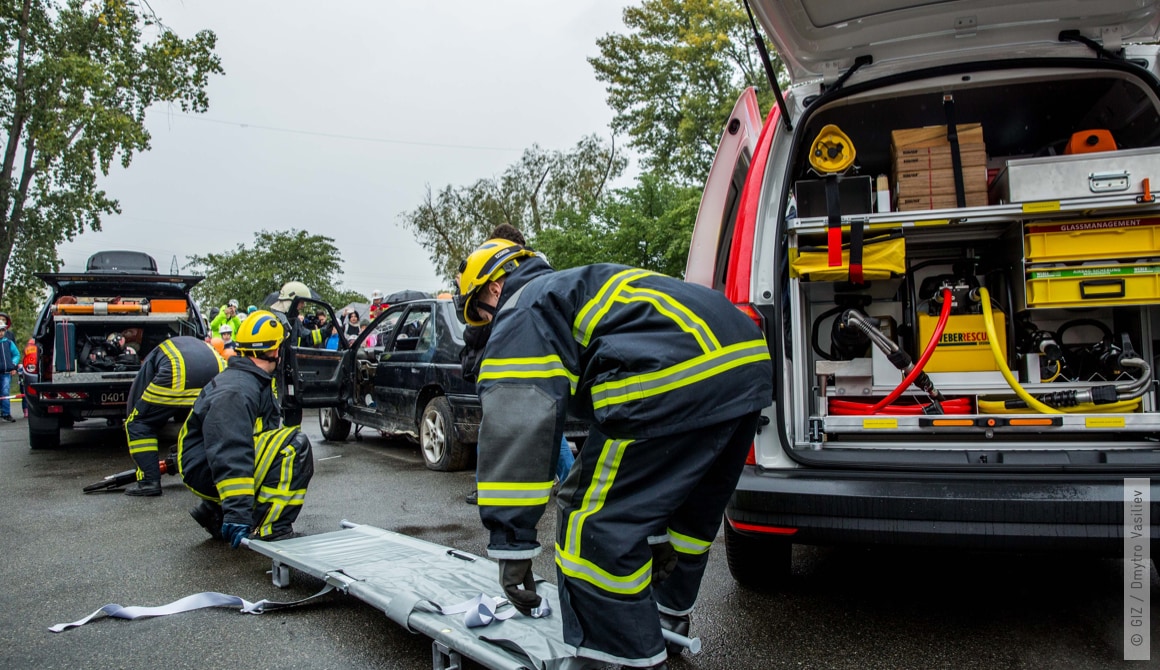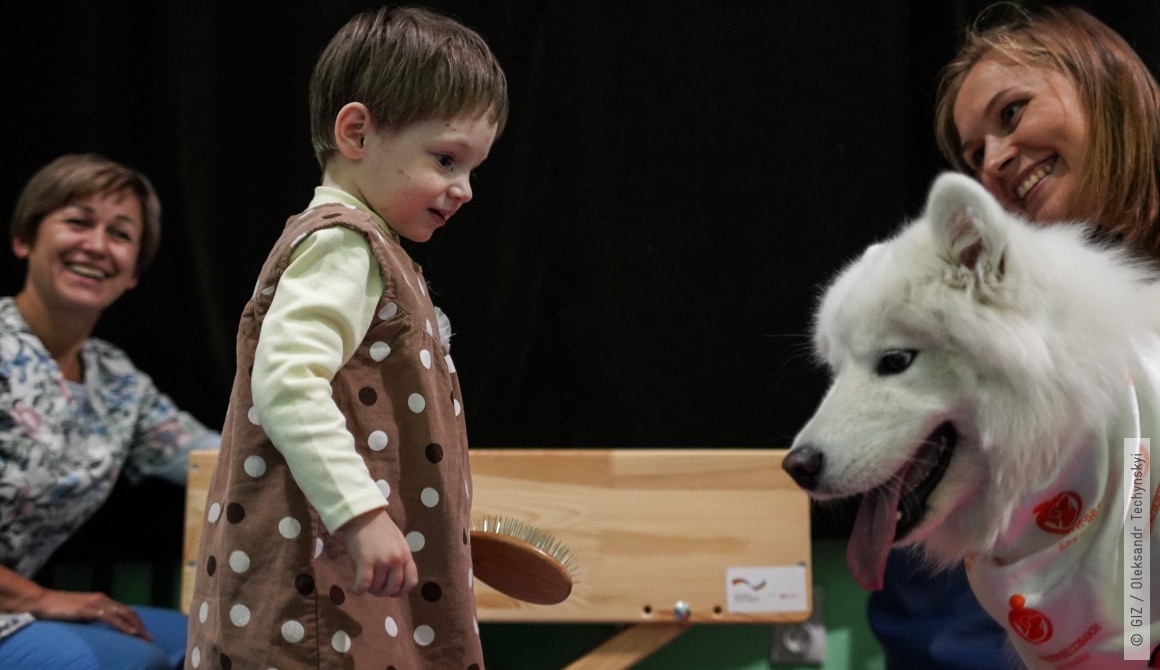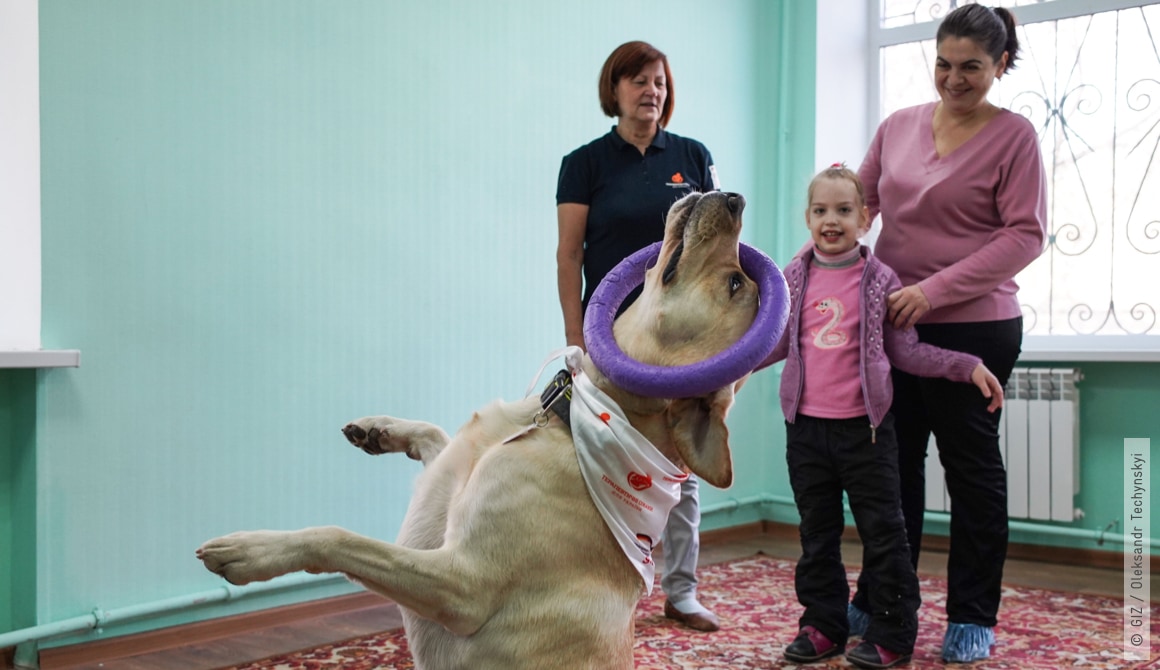 FOUR-LEGGED THERAPISTS
It is well known that war hits the most vulnerable the hardest, so children are the focal point of an initiative in the Ukrainian port city of Mariupol. Here, specially trained dogs, such as a Labrador called Crass, accompany traumatised and physically or mentally disabled girls and boys during their therapy with experts. This approach was largely unheard of in Ukraine before the project introduced it. In 2018, over 1,000 children and their families benefited from the new form of therapy. GIZ worked with local specialists to develop a training programme for both humans and dogs. The pilot project is now being expanded across the region.