PALESTINIAN TERRITORIES AND SOUTH AFRICA: PROMOTING YOUNG PEOPLE, SECURING PEACE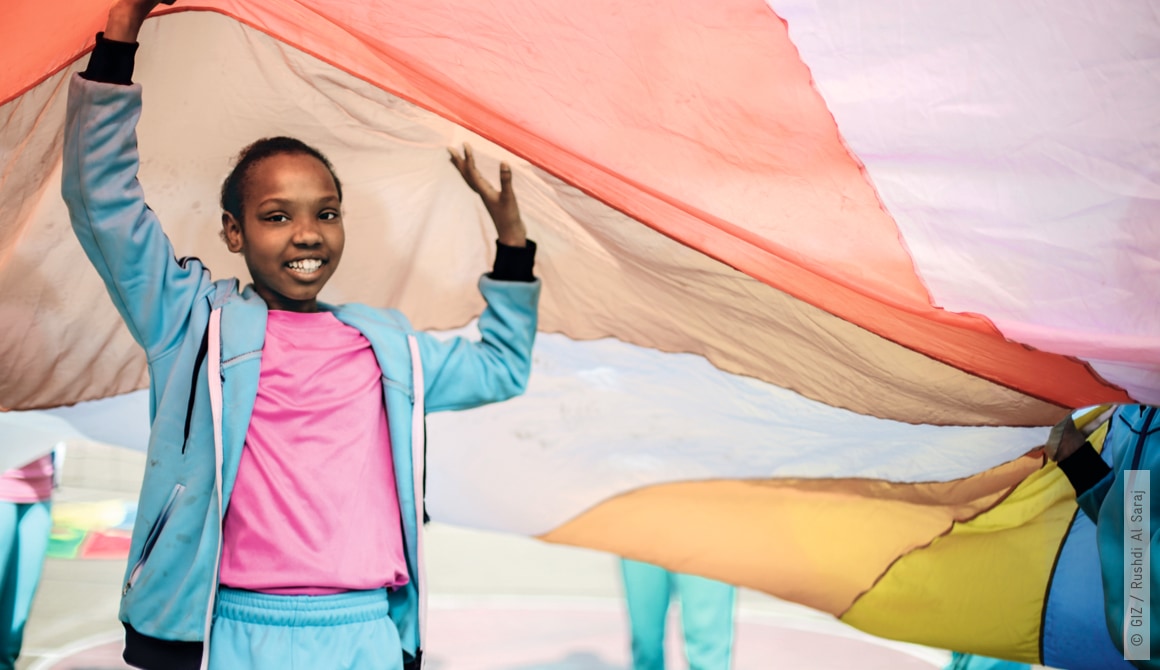 Young people suffer particularly badly in times of crisis and conflict, yet at the same time they are a source of hope for a more peaceful future. Empowering them also means consolidating a fragile peace. This is why we promote projects that bring children and young people together, and encourage them to cut their own path in life.
ENCOURAGING YOUNG PALESTINIANS THROUGH SPORT
Using sport to find a new zest for life – this is the goal of a project in the Palestinian territories that GIZ is implementing on behalf of the German Federal Foreign Office. Playing football or volleyball together is designed to improve young people's wellbeing. After all, everyday life in the West Bank and the Gaza Strip has been dominated by conflict for years. People there have to contend with violence, an uncertain economic situation and high unemployment. This traumatises children and young people in particular.
Sport, in combination with psychosocial support, can offer help here, for instance as part of the Sports for Smiles initiative. Through this initiative, around 500 young people, some of them disabled, regularly engaged in sport in 2018 and were assisted by specialised trainers, who in turn discussed issues with psychologists. This is one of many schemes that aim to have a positive influence on child development. In acute emergencies, children can receive direct psychological support. Meeting centres, kindergartens and playgrounds are also being set up.
Stabilising living conditions in Palestine
'There is no better reward for a mental health professional than seeing a child smile again!'
Dr YASSER ABU JAMEI, GENERAL DIRECTOR OF THE GAZA COMMUNITY MENTAL HEALTH PROGRAMME
INTERVIEW
What are the biggest problems that young people face in the West Bank and the Gaza Strip?
Dr Abu Jamei The two greatest challenges they face are the ongoing traumatic conditions to which they are exposed and the difficult economic situation. The unemployment rate is high: 18.7 per cent in the West Bank and 44.4 per cent in the Gaza Strip. The fact that the circumstances of their daily lives don't change leads to frustration and hopelessness, especially among young people.
How would you describe cooperation with GIZ?
It is cooperation in a spirit of partnership, which always keeps people's needs in mind and offers very creative, high-quality programmes. An excellent example of this is the Sports for Smiles project, which brings children together. They receive psychosocial support from trained coaches, who are assisted by psychologists.
What has been achieved since the project was launched?
Numerous sports coaches have learned how to give hundreds of schoolchildren – girls and boys – fundamental guidance. It is inspiring to see parents joining in with the project, too. They recognise that encouraging their children to take part not only improves communication among their peers and reduces tensions within families, but also boosts their academic performance. There is no better reward for a mental health professional than seeing a child smile again!
Read interview
Close interview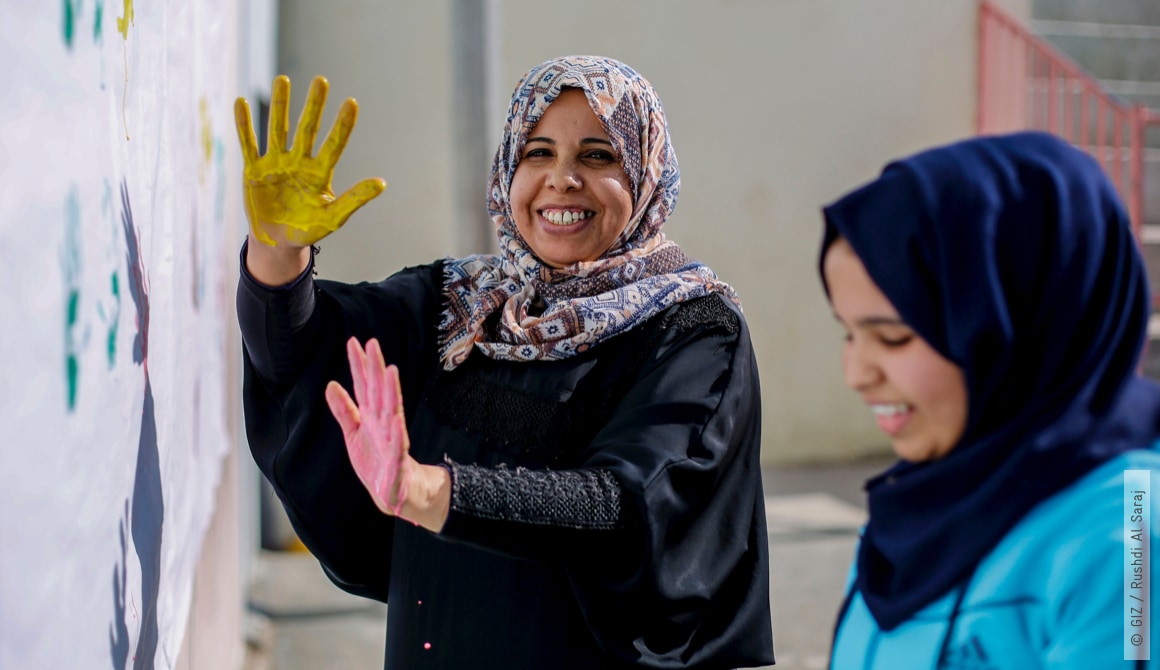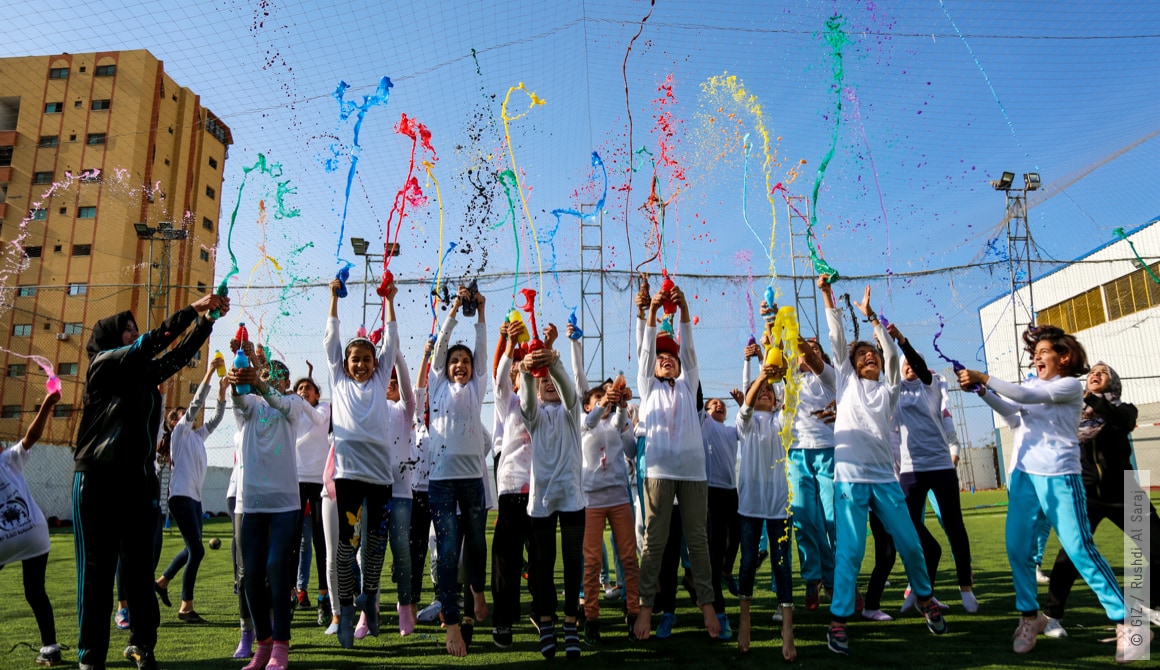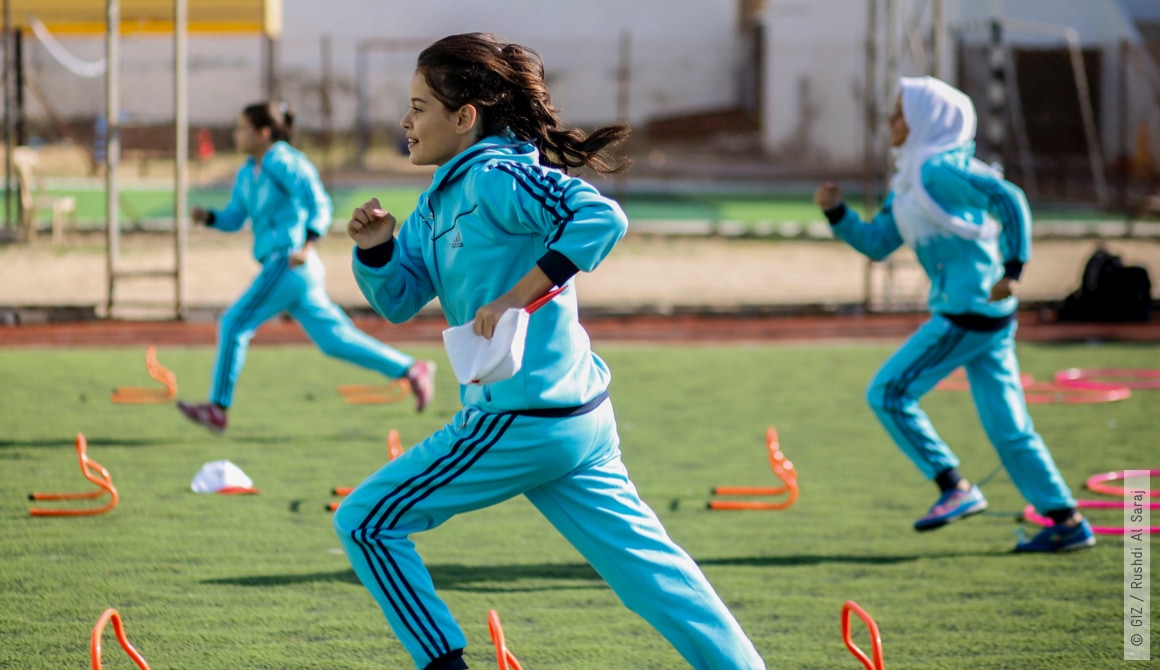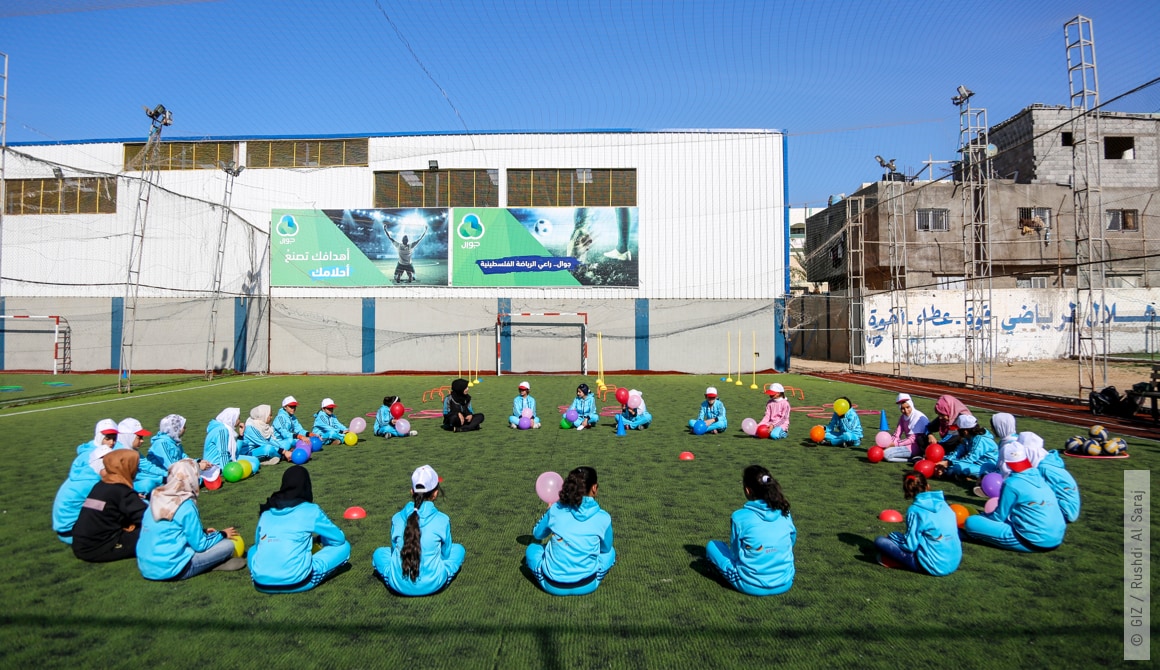 COMBATING VIOLENCE IN SOUTH AFRICA WITH AN APP
Young people are often the best ambassadors for a good cause. This is how it is in South Africa, too, where the high level of violence is seen as one of the greatest obstacles to the country's development. Driving down the level of violence is part of a programme to make communities safer that GIZ is implementing in the country on behalf of the German Development Ministry. It focuses on young volunteers, who receive training in how to go about reducing violence in their districts.
THOMAS HELLMANN, DEVELOPMENT WORKER
'We work with youth groups who are committed to improving conditions in the areas where they live and making their environment safe. To exchange lessons learned, they have to be able to record and share activities and network with each other. YouthActs makes all of this possible.'
To help youngsters from different areas learn from each other, development worker Thomas Hellmann and his colleagues had the idea of creating an app. They teamed up with similarly dedicated members of a project in neighbouring Lesotho to do this, while the funding for the app came from the GIZ Innovation Fund via an internal competition. The young people are now finding out about other creative ideas through the YouthActs app. This makes their work more effective and more exciting. All in all, over 4,000 young people in South Africa alone have now been put in a position to play an active part in countering violence in their communities, through various programmes and channels.