Intro: Working efficiently, improving our performance capacity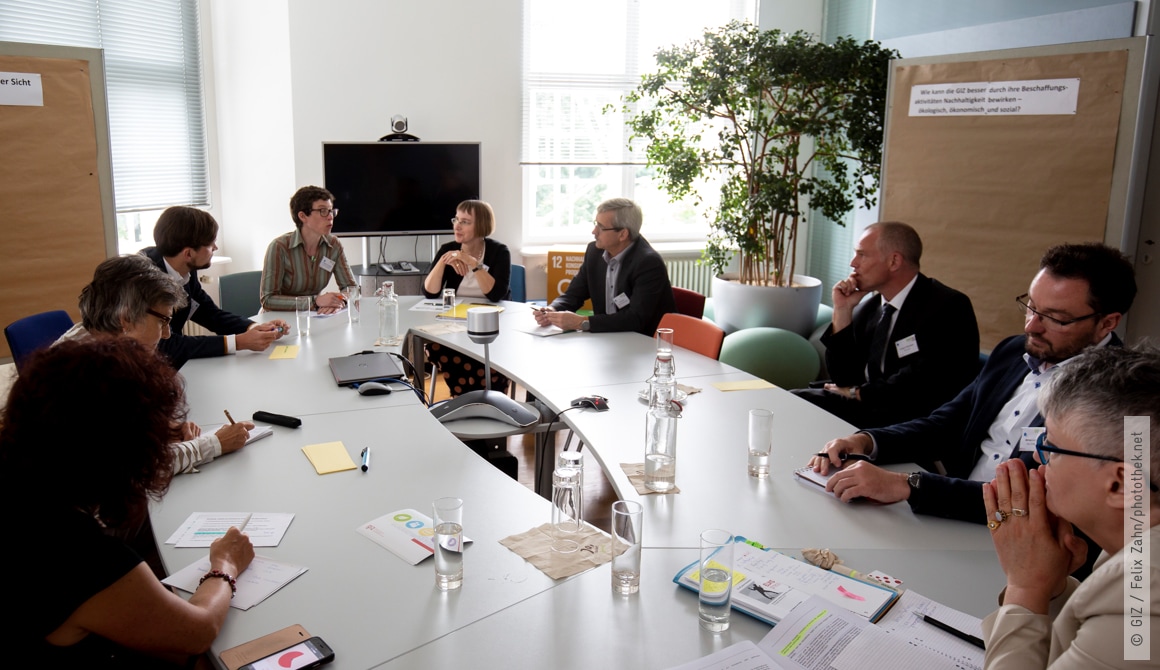 If we intend to achieve our goals as one of the world's largest development organisations, we have to safeguard and constantly improve our performance capacity. It is also in the interests of our clients and partner countries that we deploy our resources as efficiently as possible and set in motion the greatest possible development for every euro invested. Value for money is thus one of the four pillars of GIZ's Corporate Strategy.
For this pillar to remain strong, it is important that we regularly examine procedures, methods and processes and bring them into line with the increasing complexity of the working world. Digitalisation and transformation pose massive challenges for GIZ, but also open up a multitude of opportunities. It is not only the number of digital projects that is growing. We are also working more and more digitally, making the most of innovative advances and thus improving our performance capacity and value for money.
Digital transformation is just one important building block for our economic activity. Our compliance management system makes corrupt practices more difficult at all levels and ideally prevents them. This means that both GIZ as a company and our staff members must avoid risks. That is why we introduced Risk Management 2.0 in 2018, thus establishing a standardised process.
We are strengthening social, environmental and innovative factors with our sustainable event management and sustainable procurement practices, which also help GIZ to protect the environment and mitigate climate change in partner countries as a company and as a service provider.
It is important that we view ourselves as a learning organisation so that we can steadily improve our work and enhance quality. Quality is rooted in experience, but only if this experience is shared. We make considerable advances in quality when we explore new avenues and are also willing to make mistakes in the process. As a development organisation, we encourage our employees to be courageous and treat them with respect.