YEMEN AND THE SOUTH CAUCASUS: GETTING ON WELL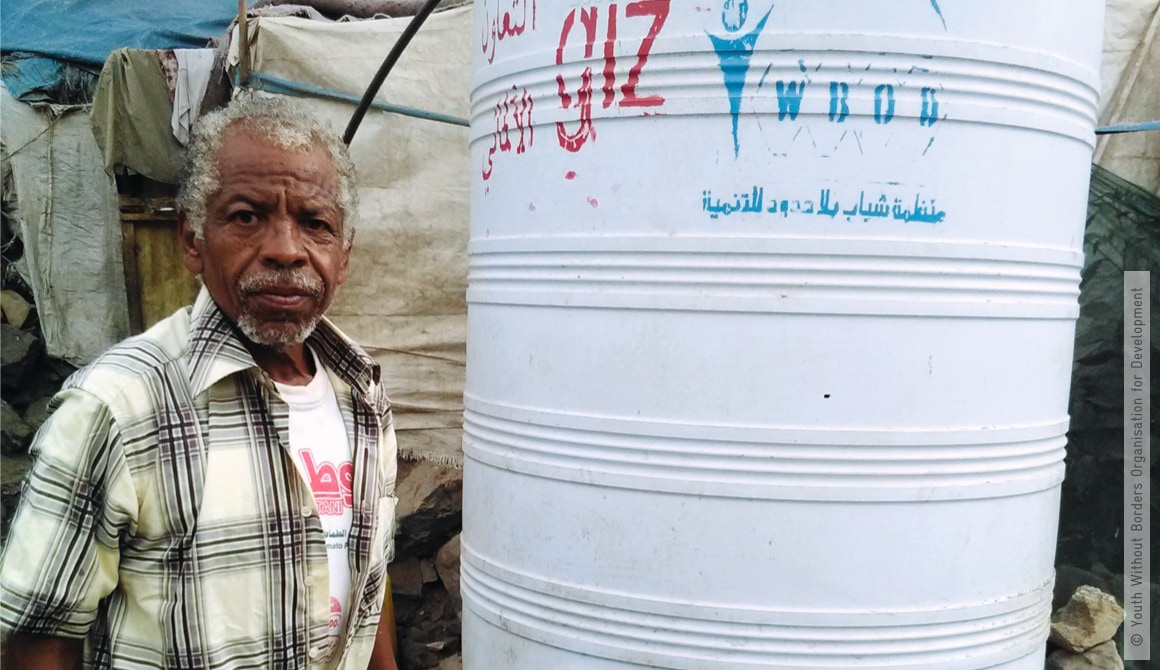 Of the almost 70 million forcibly displaced people worldwide in 2018, around 60 per cent sought refuge within their own home country. The host communities cope better with this huge challenge of integration if they have support.
YEMEN: WATER FOR ALL
Day after day, Sha'ban Salman Kadaf Sa'd hauled containers full of water back to his hut. It was never enough. Since 2015, he and his family have been living in a camp for internally displaced people near Taiz, a city in Yemen. Now, after three years, the 62-year-old has finally had a water tank installed right next to his accommodation, connected by a pipe through which it is filled with its precious contents free of charge. This was a stroke of luck for him, partly of course because it helps improve domestic hygiene.
Over the past few years, the war has forced some three million Yemenis to flee their homes. These internally displaced persons are reliant on support. At the same time, millions of people in the country – total population 29 million – are going hungry. GIZ is working on behalf of the German Development Ministry to strengthen municipalities that have taken in particularly large numbers of people. Water supply is a key consideration. In 2018 alone, three communities were supplied with water pumps and generators, 37 schools were fitted with water tanks and a total of 143,000 people now have better water supplies and improved hygiene – among them Sha'ban Salman Kadaf Sa'd.
FOCUS ON PEOPLE IN THE SOUTH CAUCASUS
Each of the countries of the South Caucasus faces similar challenges, despite their different backgrounds. The region has various smouldering territorial conflicts that have driven more than 900,000 people to flee their homes: Armenia has 8,400 internally displaced persons, Azerbaijan 613,000 and Georgia 283,000. In addition, Armenia has a further 15,000 ethnic Armenian refugees from Syria.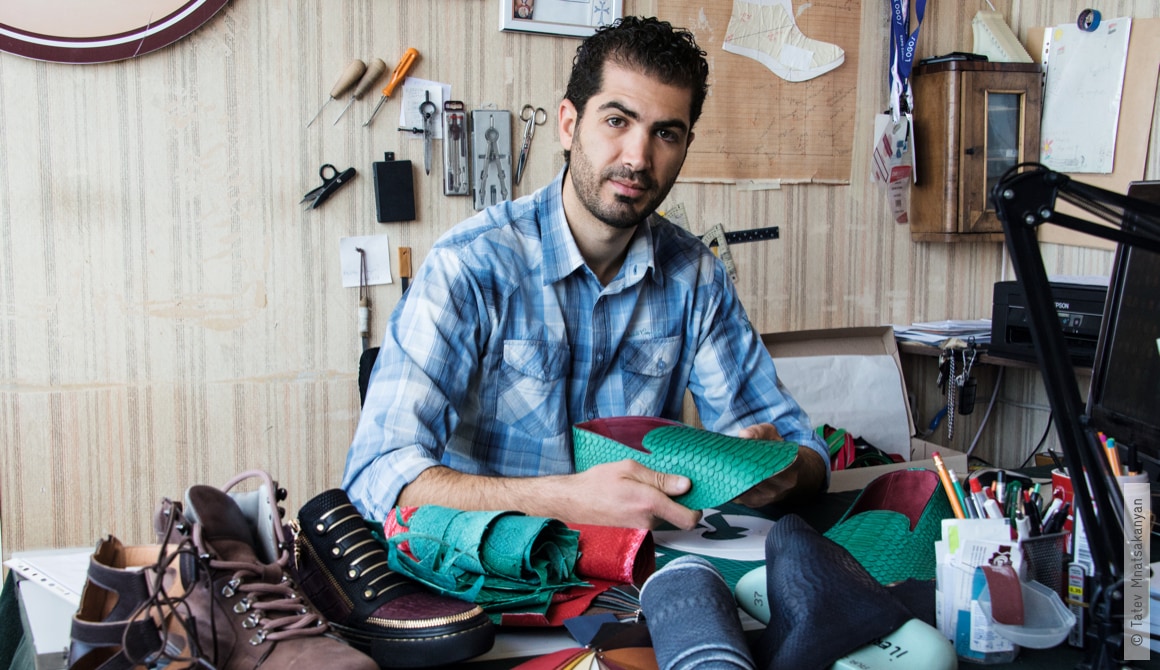 In early 2018, GIZ launched the first project in the region under the German Development Ministry's special initiative Tackling the Root Causes of Displacement, Reintegrating Refugees. Its purpose is to train vulnerable displaced persons and members of the local population and get them into jobs. For a fulfilled life, however, participation in the community is essential, along with economic integration. This is why the project promotes public-benefit initiatives such as art events, youth projects, women's associations and regional exchange.
Focus: Displacement and Migration
MARCELLA MAXFIELD, REGIONAL DIRECTOR OF THE AID ORGANISATION ACTION AGAINST HUNGER (AAH) IN THE SOUTH CAUCASUS
'We value GIZ's openness in defining shared objectives through dialogue. The joint regional approach and the good understanding among staff are vital for securing the social and economic inclusion of internally displaced persons and their host communities.'