Intro: How we assume social responsibility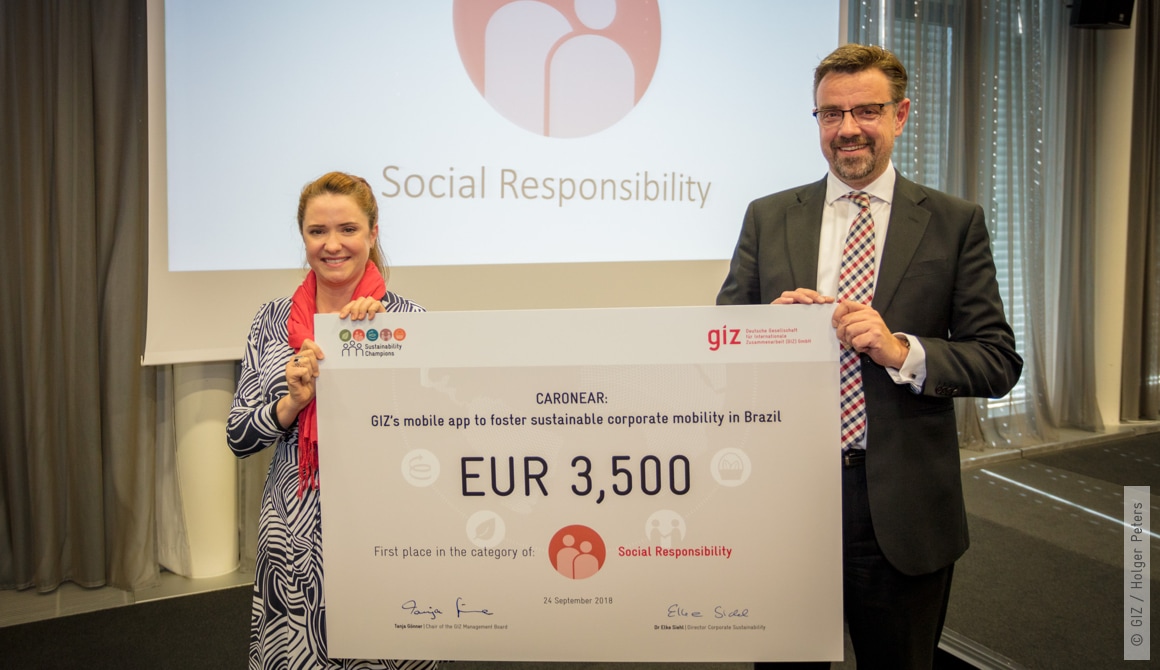 As GIZ, we are working in around 120 countries for sustainable development and a future worth living for all people. We see our role not only as a leading service provider in international development cooperation but also as an enterprise that actively assumes its social responsibility within the company.
We achieve our corporate objectives best when our employees, now numbering around 20,000, not only share our visions, objectives and values but also experience these first hand in their interactions with the company. Satisfied and motivated staff are both an objective and an incentive for us. They are our best ambassadors to the outside world.
We are therefore pleased to accept our social responsibility. It is important to us that our staff can combine their private and professional commitments, while developing their skills and enhancing their career prospects. We value their cultural diversity, and want them to feel at home in our company and to experience equal opportunity first hand. We therefore take appropriate steps to protect them against discrimination.
To protect our colleagues abroad, we have set up a comprehensive security-risk and crisis-management system. Being healthy and staying healthy is an important goal for everyone. We help our employees achieve this with a holistic health management system. An intact environment is fundamental. We support our staff wherever they are active in efforts to achieve a sustainable environment or reduce our ecological footprint.