TRAINEES FROM MOROCCO: SOUGHT AND FOUND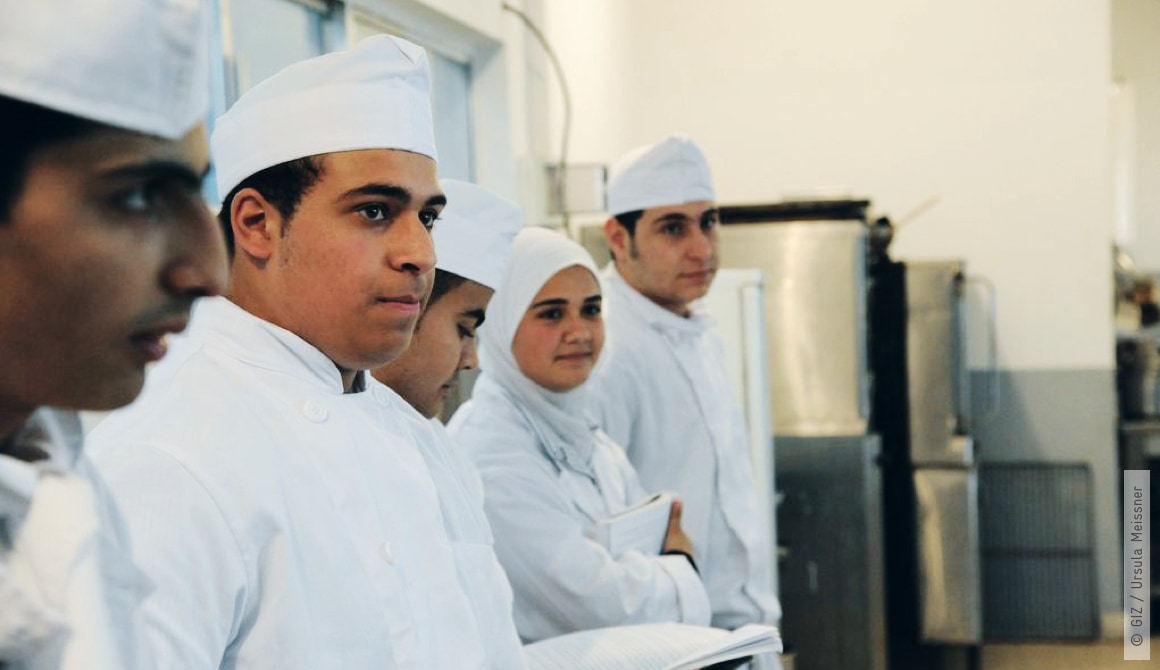 How a pilot project brings young Moroccans into contact with the hotel and catering industry in Germany, creating prospects in the process.
The demand is here, the potential workforce is there: future prospects in Morocco are scarce, especially for young people, but the hotel and catering industry in Germany is desperately seeking new recruits. This is the starting point for a pilot project by GIZ International Services on behalf of Morocco's employment agency ANAPEC. Since 2017, over 100 Moroccan school leavers have been attending a three-year dual training course to become chefs or hospitality professionals in Germany. The project, which is financed by the World Bank, is showing people how they can gain access to the German labour market via established routes. There are plans to extend the project and to expand it to cover other occupations in industry and the craft sector.
Working their way up: young Moroccans are receiving training in the German hotel and hospitality industry