Overview: RESPECTING HUMAN RIGHTS IS A KEY ELEMENT OF OUR WORK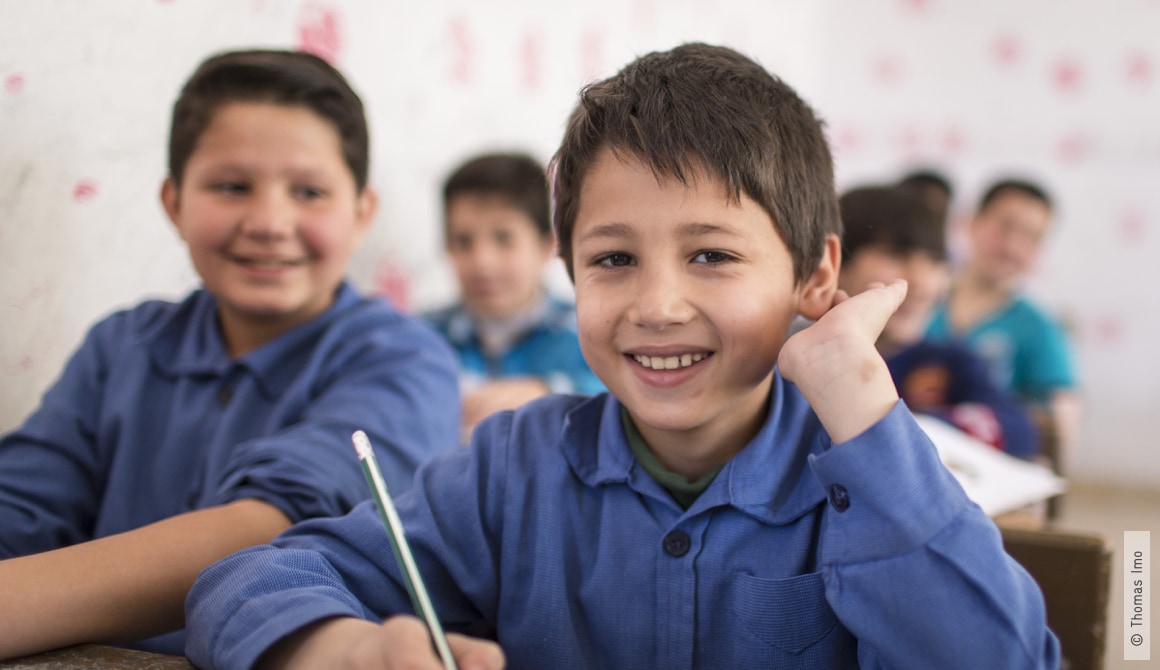 We take our responsibility for human rights seriously. This responsibility is particularly great for a state-owned company. And given that we also work in countries that exhibit major shortcomings in the implementation of human rights, this task is especially urgent for us.
'All human beings are born free and equal in dignity and rights.' Thus begins Article 1 of the Universal Declaration of Human Rights, which the international community agreed upon in 1948. For GIZ as a federal enterprise, the international and regional canon of binding human rights treaties that subsequently arose serves as a frame of reference when designing and implementing its projects worldwide.
In recent years, important guidelines for the corporate responsibility to respect human rights have also been defined. These include the German Government's National Action Plan for Business and Human Rights 2016–2020 (NAP). This specifically aims to safeguard human rights along global value and supply chains. GIZ undertook numerous steps in 2018 to implement the Action Plan.
HUMAN RIGHTS IN COMPANIES: FIT FOR THE NAP
Between May 2018 and January 2019, GIZ took part in the Fit for the NAP programme, which was set up to help companies design processes that guarantee observance of human rights. With assistance from the programme, GIZ defined the next steps for implementing the NAP: as well as a gap and risk analysis, this includes a set of improvement measures. The training programme is run by the Global Compact Network Germany (DGCN), an association of some 400 German businesses and around 60 organisations that have signed the UN Global Compact.
HUMAN RIGHTS IN STANDARDS AND PROCESSES: ENSURING FULL COMPLIANCE IN FUTURE
GIZ is systematically examining where there might be gaps in human rights due diligence within the company. The analysis was supported by external experts and will pave the way for a risk analysis to be performed in 2019. The risk analysis is also part of the process of implementing the NAP. This is not (only) a matter of looking at risks to our own business operations, but in particular about human rights risks for those potentially affected by our actions as a company. If themes and business areas are found where such risks apply, GIZ will take appropriate counter-measures. By taking these necessary steps, GIZ is expected to meet the requirements of the NAP by the end of 2020.
HUMAN RIGHTS IN PROJECTS: SYSTEMATIC APPRAISAL
When GIZ plans and prepares projects around the world, another building block of its commitment to human rights comes into play: the in-house Safeguards+Gender Management System. GIZ uses this to examine systematically – before the project even begins – the extent to which possible unintended negative impacts on human rights might arise and how they can be prevented or mitigated.