GENDER EQUALITY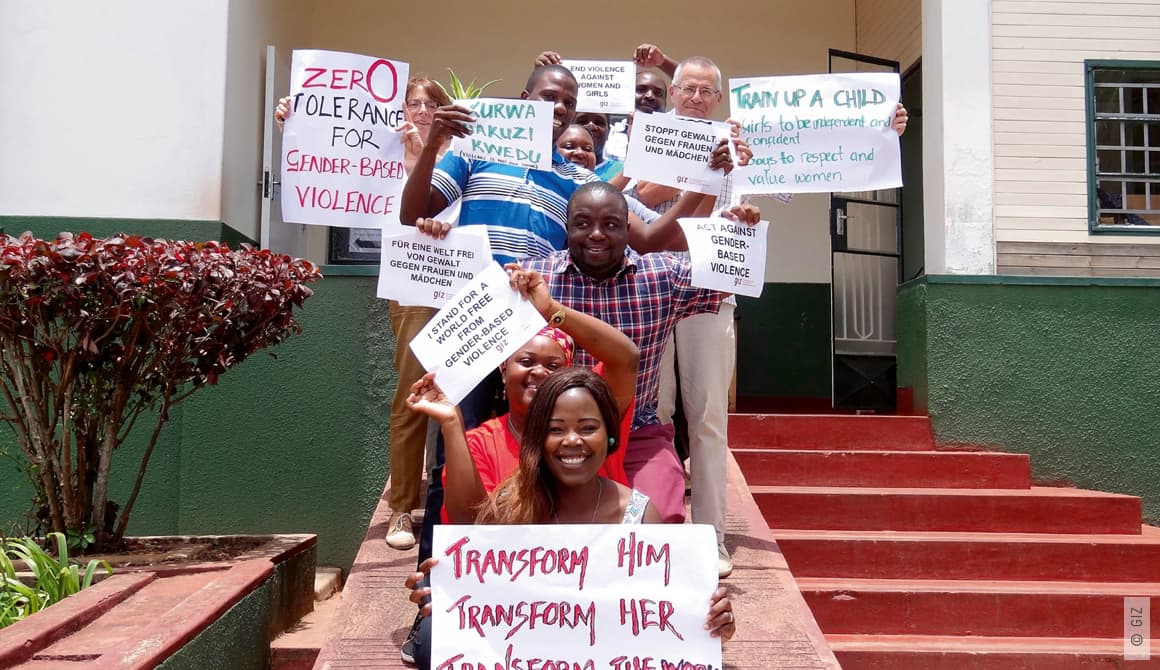 GENDER EQUALITY IS AN ESSENTIAL PREREQUISITE FOR SUSTAINABILITY. IT IS VERY MUCH PART OF GIZ'S CORPORATE IDENTITY. ONE OF THE FEATURES THAT DEFINES THE QUALITY OF OUR WORK IS OUR CONSISTENT SUPPORT FOR REALISING EQUAL OPPORTUNITIES AND RIGHTS FOR EVERYONE, REGARDLESS OF THEIR GENDER: INSIDE GIZ, IN OUR PARTNER COUNTRIES AND IN INTERNATIONAL COOPERATION.
GENDER STRATEGY AND MORE: GUIDELINES FOR CURRENT PRACTICE
To ensure successful implementation in every area, several sets of guidelines establish a binding framework for gender equality: the GIZ Gender Strategy, the employer/staff council agreement on the equal status of men and women, the Gender Equality Plan and the policy on sexual harassment in the workplace. In our projects, the Safeguards+Gender Management System enables external risks and obstacles – but also specific potential to promote gender equality – to be identified at an early stage, and to be taken into account in the planning of projects from the outset.
GENDER WEEK: INFORM AND DISCUSS
Gender Week is an annual, company-wide event during which our employees can gain inspiration from new ideas and examples of good practice and have the chance to discuss new developments and challenges. In 2017, employees in 36 countries made use of this opportunity and organised a total of 99 actions.
The Women and Leadership event, for instance, gave female colleagues a whole host of information but also the chance to explore their potential personal career paths at GIZ with a coaching expert. The #Code4Equality event drew attention to co-determination and the participation of women and girls through digital technologies. An expert discussion was also held on how GIZ and other actors can play a part in speaking openly about discrimination on the basis of sexual orientation or gender identity and taking specific steps to reduce such discrimination.
The events encourage people to join in and follow the example of others. Details can be found on the GIZ Gender Website.
GENDER COMPETITION: PUBLIC APPRECIATION
A Gender Competition is also held within GIZ every two years, promoting innovation and helping participants to learn from each other. All entries are described on the GIZ Gender Website. The prizes for the best activities are presented personally by the Management Board at a celebratory event. This is a clear indication of our appreciation of people's commitment to realising equal opportunities and rights and combating gender-related disadvantages and discrimination. The next Gender Competition will be held in 2018.