DISTRIBUTING FOOD RELIABLY IN INDIA – WITH FINGERPRINT SCANNERS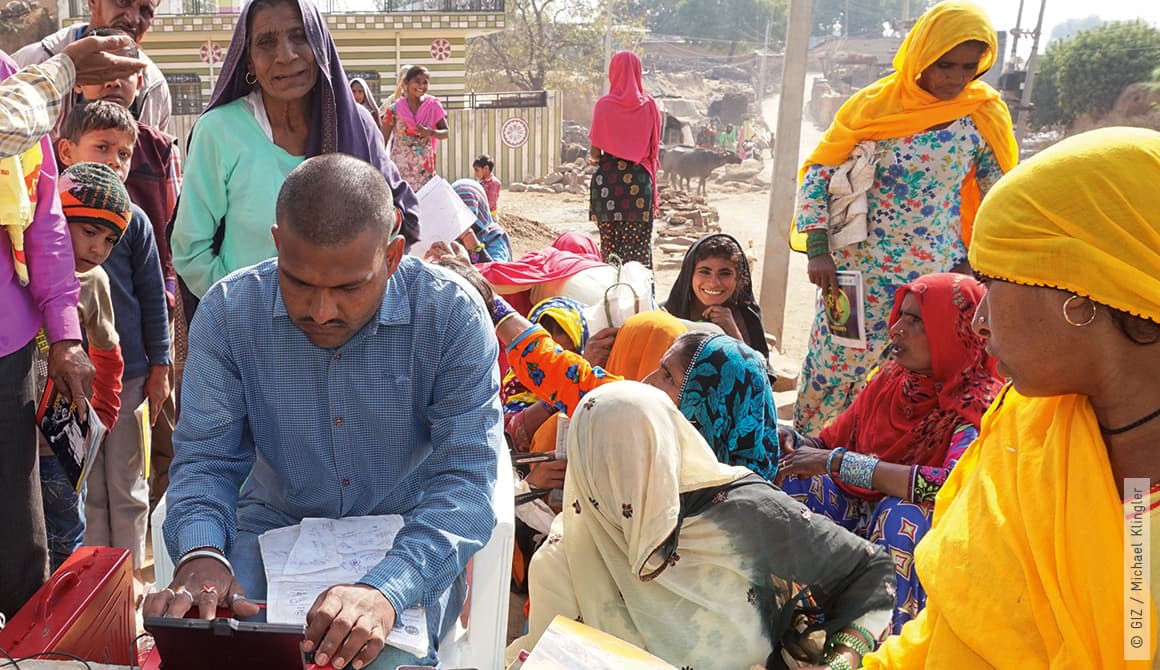 No country in the world spends more on tackling hunger than India. It has by far the world's largest state-run programme, with an annual budget of over EUR 22 billion. But huge quantities of state-subsidised food still go missing. Inadequate controls mean that rations often fail to reach the people who need them most: disadvantaged women of childbearing age, pregnant women, nursing mothers and their children.
LESS ABUSE, GREATER EFFICIENCY
To make food distribution more efficient and to prevent abuse, the government is now turning to modern fingerprint scanners. GIZ is supporting the Indian Government as part of the One World – No Hunger initiative, which GIZ has been implementing on behalf of BMZ in a total of 11 countries since 2015.
In the Indian state of Madhya Pradesh, home to 74 million people, the new digital distribution system is already up and running. With a simple touch of a finger, the system can calculate automatically how much food an individual is entitled to and how much has already been picked up.
DEVICE REGISTERS ALL INDIVIDUALS AND QUANTITIES
The device speaks the local language and reads the remaining food entitlement aloud. All individuals and the quantities of food rations picked up are registered in the system. Unlawfully registered individuals are immediately identified and can be deleted from the system. Data is then encrypted and sent to a central database.
810 MILLION PEOPLE GET THE FOOD THEY ARE ENTITLED TO
A total of 22,400 scanners have been installed so far. Owners of the shops in which food is distributed have already been trained to use the new equipment. Thanks to the fingerprint system, food worth more than EUR 102 million has been distributed to those genuinely in need. The Indian Government now intends to introduce the biometric recognition system, which has since been firmly anchored in the National Food Security Act, in all 36 states. More than 810 million people will then be entitled to benefit from this abuse-protected digital system.