PROTECTING BEES IN KENYA WITH AERIAL PHOTOGRAPHY AND WHATSAPP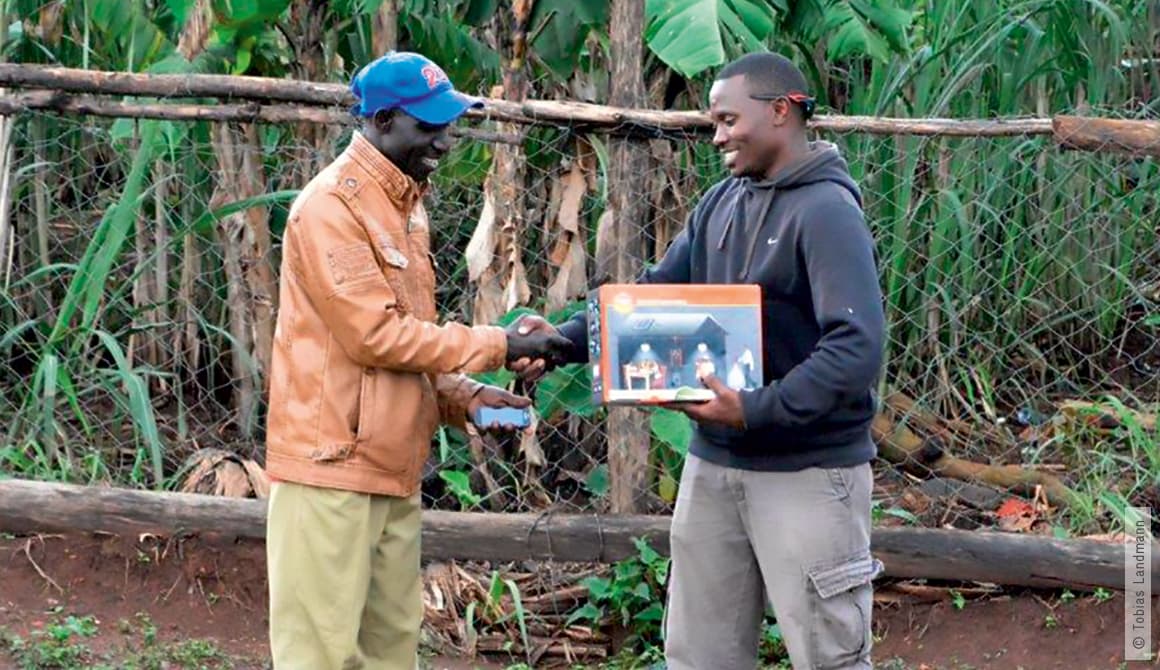 In Kenya, many farmers depend on selling honey to augment their income. But as more and more land is being used for farming, the natural habitats of bees are shrinking.
To protect threatened bee pastures, Kenya has called in a German expert in geographic information systems and remote sensing. The Centre for International Migration and Development (CIM), a joint operation of GIZ and the German Federal Employment Agency, placed the expert with Kenya's International Centre of Insect Physiology and Ecology (ICIPE) in Nairobi.
Under the EU-financed Bee Health Programme, the expert is now mapping the distribution, diversity and flowering cycles of flowering plants. This study – the first of its kind in the world – will
measure the impacts of climate change,
demonstrate the value of flowering plants for food security, and
identify ways of better protecting natural areas used by bees.
To this end, satellite images and aerial photos will be used, and farmers in the individual regions will be equipped with smartphones. They can then use WhatsApp to send photos of flowering plants to the German expert. He will pass his findings on directly to the authorities, as well as advising them on how to better preserve the natural resource base that is vital to both bees and people.