ACHIEVING CLIMATE AND DEVELOPMENT TARGETS TOGETHER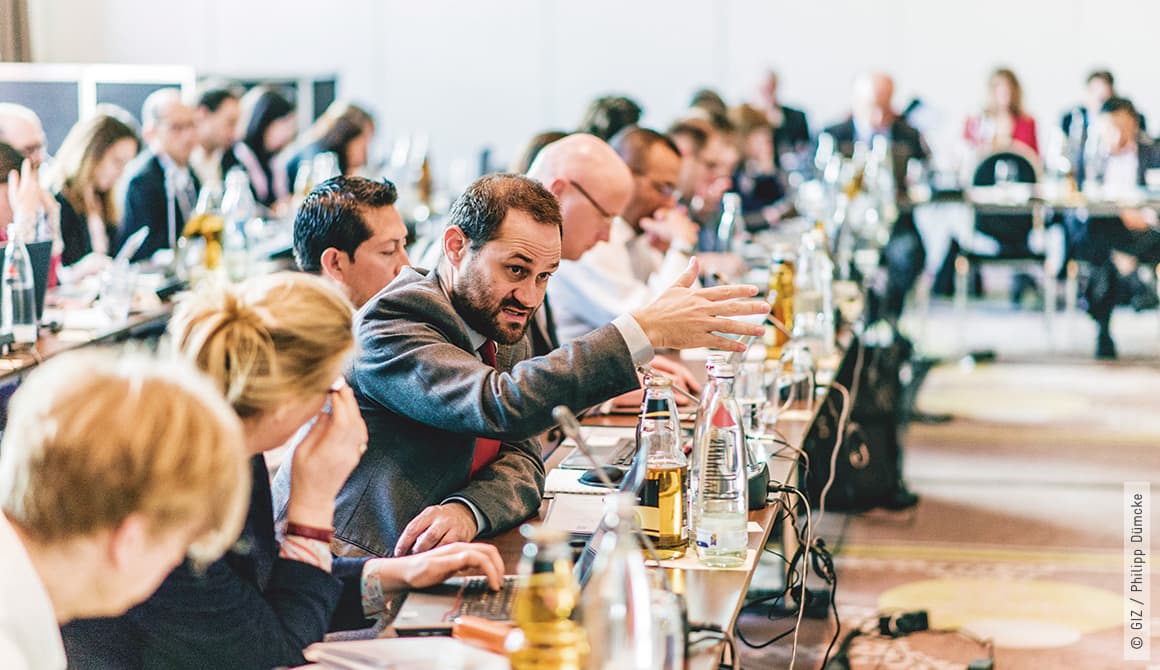 PERU IS ONE COUNTRY THAT HAS SET ITSELF AMBITIOUS CLIMATE TARGETS – WITH INTERNATIONAL SUPPORT IT IS AIMING TO REDUCE ESTIMATED GREENHOUSE GAS EMISSIONS BY 30 PER CENT BY 2030. TO ACHIEVE THIS, THE COUNTRY INTENDS TO IMPROVE THE PROTECTION OF ITS FORESTS AND MANAGE FARMLAND SUSTAINABLY, AS THIS OFFERS THE GREATEST POTENTIAL FOR CUTTING EMISSIONS.
As well as mitigating climate change, Peru also intends to prepare for its impacts. The weather phenomenon El Niño, which is being exacerbated by climate change, is forcing the government to act. It has therefore included in its national climate action plans specific measures for adaptation in the water, agriculture, fisheries, forestry and health sectors.
Peru is just one example of how the world's countries are setting out to implement at home what was agreed in Paris, thus making a joint contribution towards achieving international climate targets. By signing the agreement in April 2016, all parties to the Framework Convention on Climate Change have pledged to achieve specific quantified targets in their countries by 2030. In these Nationally Determined Contributions (NDC), the countries set out in detail how they intend to minimise emissions or adapt agriculture to the impacts of climate change.
In 2014, in preparation for the Paris Climate Conference, GIZ advised some 30 countries, including Peru, on drawing up their intended NDC. On behalf of BMZ and BMUB, GIZ is now taking this a step further. In various projects, GIZ is supporting numerous countries in implementing their NDCs.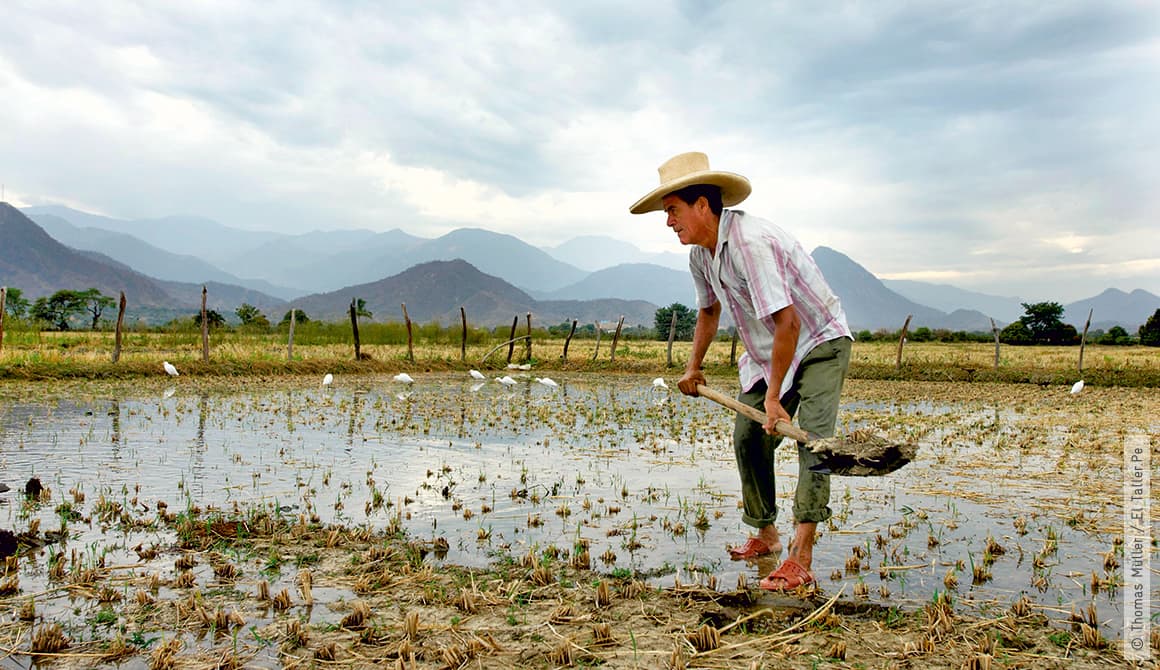 ACTING SWIFTLY AND TOGETHER – THE NDC PARTNERSHIP
To ensure that the implementation of NDC partnerships maintains momentum, BMZ and BMUB launched a global partnership together with the World Resources Institute (WRI) in 2016.
It now has more than 60 members, including industrialised nations, developing countries and emerging economies, as well as the World Bank, regional development banks and multilateral UN organisations. GIZ is a founder member. The partners share lessons learned and provide technical and financial support that enables countries to combine and coordinate their NDCs with the Sustainable Development Goals (SDGs).
read more
read less
GIZ CLIMATE AND DEVELOPMENT TARGETS: CLOSELY HARMONISED
The various projects that GIZ implements on behalf of BMZ and BMUB advise on the strategic development of the NDC Partnership and provide information for other projects
An NDC country database has been established, for example. Together with the NewClimate Institute in Cologne, a series of publications was produced detailing specific measures and practical hints for integrating climate targets into sectors such as energy, transport and agriculture. The publications also cover issues of funding and transparency. Furthermore, GIZ has organised an international dialogue to develop and test innovative approaches to climate finance together with the private sector.
read more
read less
INTERNATIONAL CLIMATE INITIATIVE PROMOTING COOPERATION, GENERATING SYNERGIES, IMPROVING ADVICE
As part of BMUB's International Climate Initiative, GIZ has also been commissioned to bring together the NDC projects of ten other international organisations in the NDC Support Cluster and link them with the NDC Partnership. This arrangement will now seek to foster cooperation, create synergies and improve advisory services in 30 partner countries.
Rapid assistance is also provided by a database containing good practice examples for implementation, a set of proven analytical and advisory support tools, and an online help desk.
In Peru, for instance, on behalf of BMZ and BMUB, GIZ is supporting interministerial coordination and helping integrate climate targets into budget and investment plans. And in Uganda, the government is developing specific financing strategies for NDC activities with GIZ's support. The aim is to bring about sustainable changes that benefit the climate and the local population.
read more
read less