BETTER SOCIAL PROTECTION THANKS TO RELIABLE DATA IN CAMBODIA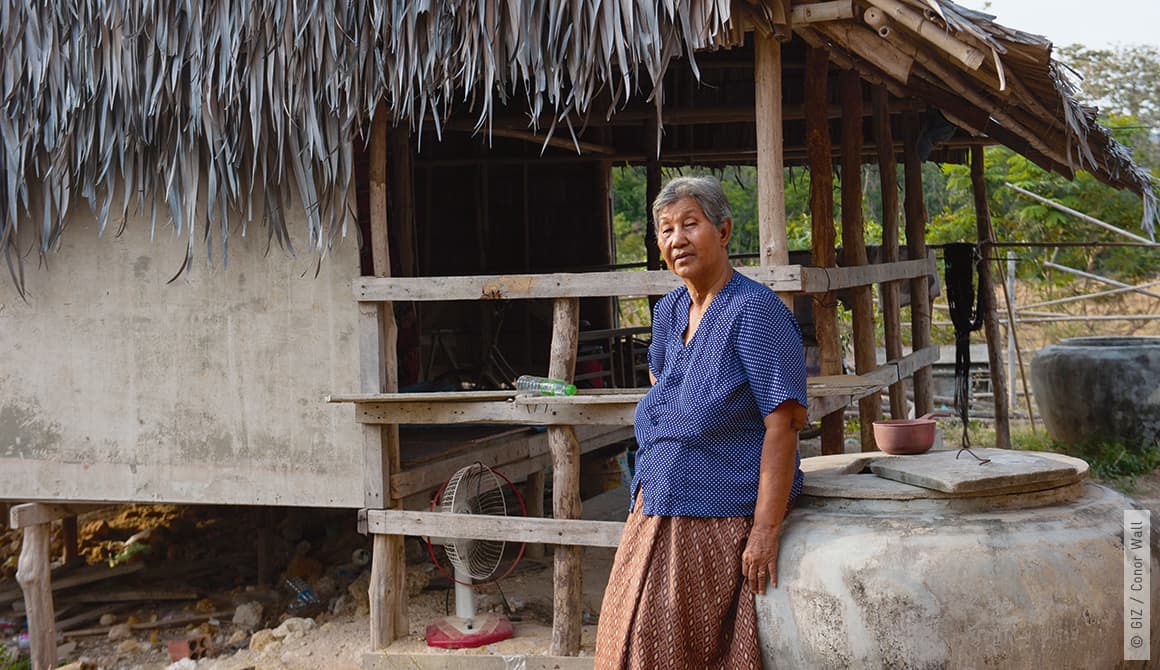 Poor people need state assistance. But how can a state address poverty, and plan and implement welfare services for people in need if it has no information on which households are genuinely poor? Cambodia's solution is IDPoor, a programme with an integrated database that systematically, efficiently and reliably identifies poor households. GIZ is supporting the Ministry of Planning in coordinating the procedure with regional authorities, regularly updating information and making it available to the country's social protection system.
TARGETING PEOPLE WHO ARE POOR OR IN NEED
Transparency and civic participation are cornerstones of the programme. In consultation with the villagers, elected village representatives draw up a list of households in need every three years, which they check and publish. The results are incorporated into a database, in which villagers must be registered in order to obtain an entitlement card. On presentation of this card, family members receive free basic health care and other welfare services.
MORE THAN THREE MILLION PEOPLE BENEFIT
The poor households are thus being identified countrywide in all 25 provinces of Cambodia. More than three million people in over 12,000 villages currently hold a valid card. The programme, initially financed solely by BMZ, has been so successful that Australia's Department of Foreign Affairs and Trade has been involved since 2009 and now shoulders a large percentage of the costs. This has made it possible to expand the IDPoor approach to embrace Cambodia's towns as well as rural regions. The programme has been extended until 2019. Other projects in Cambodia also use IDPoor to specifically target people who are poor or in need.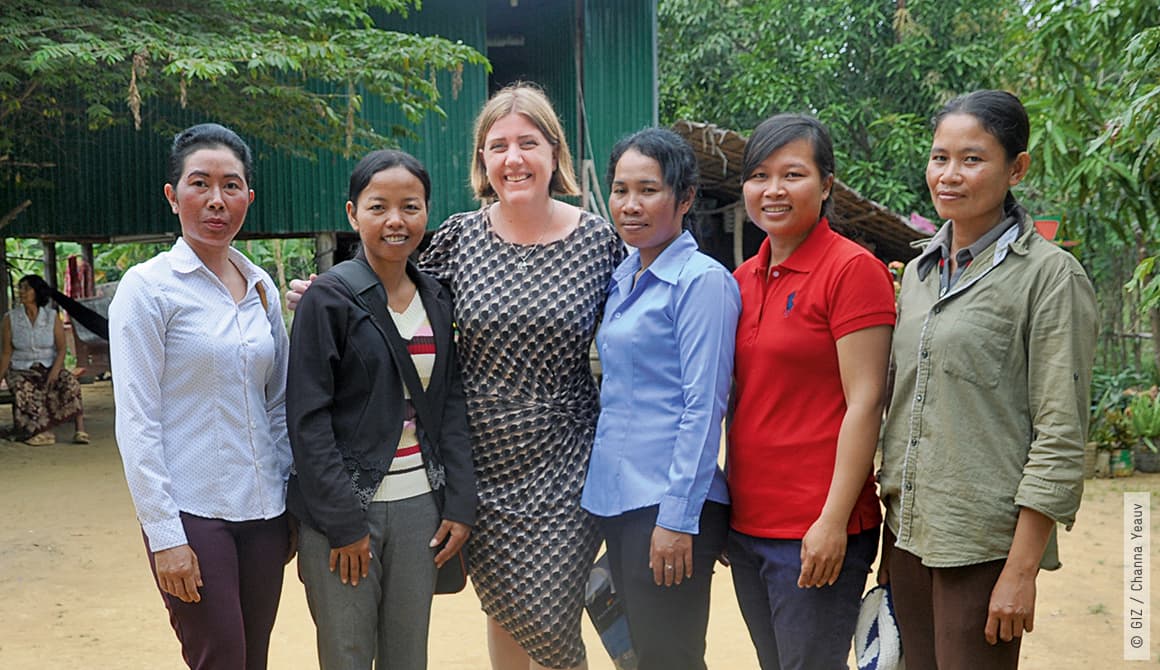 INTERVIEW WITH BENITA SOMMERVILLE FROM THE AUSTRALIAN EMBASSY IN PHNOM PENH. SHE IS RESPONSIBLE FOR SEVERAL DEVELOPMENT COOPERATION PROJECTS IN CAMBODIA.
What sets this programme apart in your opinion?
BENITA SOMMERVILLE In Cambodia, we have two delegated cooperation agreements with GIZ: IDPoor and a project on Access to Justice for Women. Both programmes are notable due to their strong ownership and commitment on the part of the Cambodian Government.
What form does this take exactly?
BENITA SOMMERVILLE One example is the annual data gathering for IDPoor. In 2015, Cambodia fully covered the operational costs for the first time, and in 2016 it was wholly responsible for the implementation and management of the data gathering process. The Ministry of Planning is taking on a stronger policy role to ensure IDPoor captures the people whose need is greatest – such as people with disabilities. The Ministry is also ensuring that the programme and its objectives stay relevant – even though society is rapidly changing, for example due to urbanisation and migration.
What do you appreciate about working with Germany and GIZ?
BENITA SOMMERVILLE Germany is a particularly strong partner as it is able to link one programme to other programmes, including KfW measures. This is particularly effective in IDPoor, which can identify households eligible to receive support from the Health Equity Fund, to which Australia and Germany contribute. We work with GIZ due to its established presence in Cambodia, its sector experience and strong connections with the Government and civil society.