PROVIDING BETTER PROTECTION FOR REFUGEES IN THE HORN OF AFRICA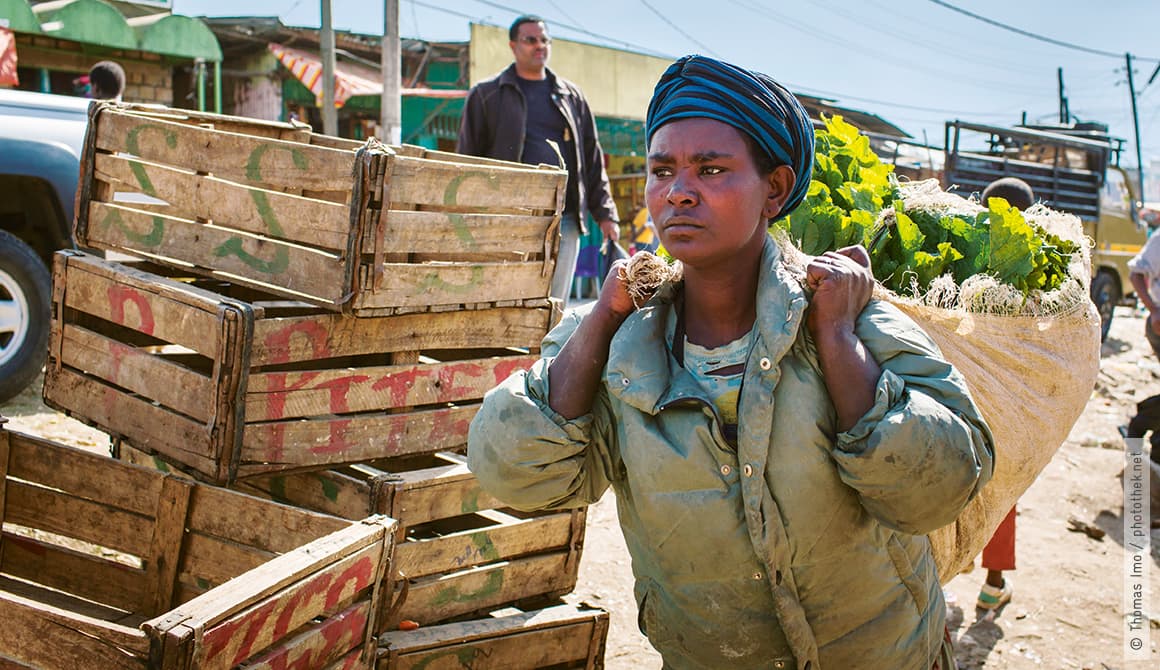 People who flee from wars, conflicts, hunger or poverty live under constant threat. Like the nine million people who have currently fled their homes in and around the Horn of Africa – the easternmost part of the continent. Women and children in particular must be better protected against rape and exploitation. The lack of infrastructure for refugees in need of protection and poor cooperation between countries in the region make these people easy prey for human traffickers, people smugglers and criminals.
JOINT EFFORT
The Better Migration Management project aims to do what its title suggests – make migration more humane. This will involve a massive effort and calls for many actors to work together. This is why, on behalf of the EU and BMZ, GIZ is working across borders with nine countries in East and North Africa. The programme is financed through the EU emergency Trust Fund for Africa and implemented together with five Member States, including France, Italy the Netherlands and the United Kingdom, as well as the United Nations and other international organisations.
SAFE HOUSES FOR WOMEN AND CHILDREN
One of the key tasks is to create dependable protection measures for traumatised migrants, especially women and children. These include migration response centres where the vulnerable can find a refuge and psychosocial support. In Djibouti, Ethiopia and Kenya, for instance, safe houses are planned that will provide accommodation, medical care and safety for the often traumatised victims of violence – particularly women and children. Mobile teams will focus on caring for unaccompanied young people.
WORKING TOGETHER TO COMBAT HUMAN TRAFFICKERS AND SMUGGLERS
To ensure that human traffickers and smugglers can be prosecuted more effectively, there are plans to enable public prosecutors, investigators, courts and police forces to work together more closely in the future. To this end, they are being trained in investigative techniques and equipped to deal with human rights issues. At the same time, the project is supporting countries in the region in moving towards a common migration policy. Once their national laws have been harmonised and brought into line with the international human rights standards, an important step forward will have been taken towards making refugees in and around the Horn of Africa safer.