SHAPING MIGRATION – INCREASING PEOPLE'S OPPORTUNITIES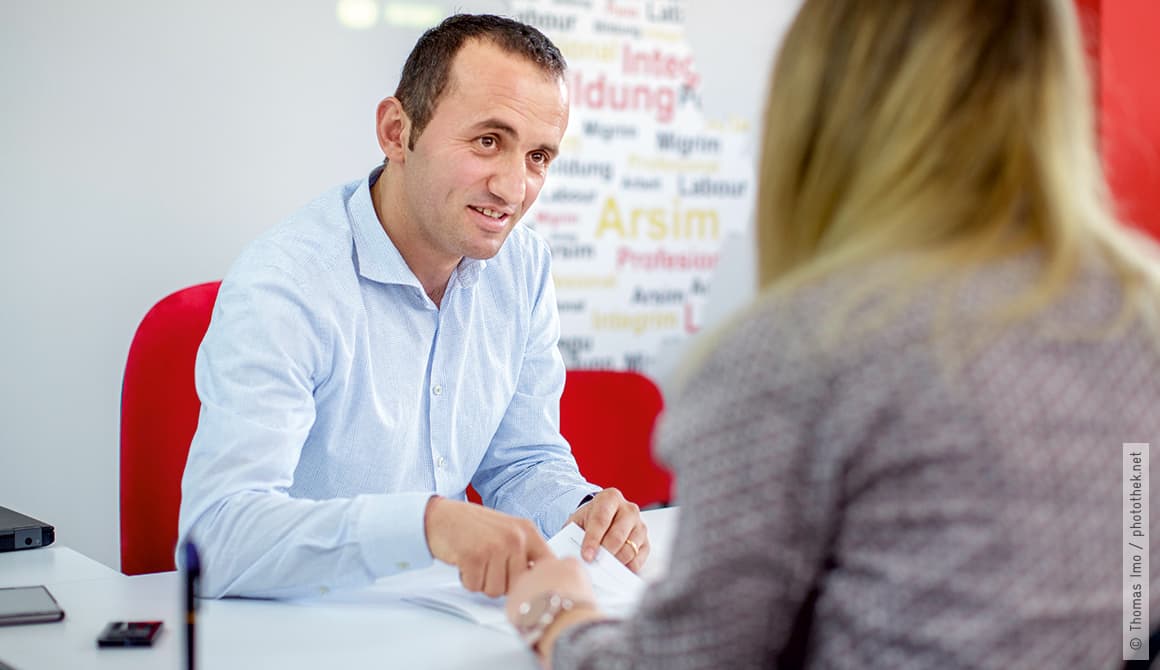 THERE ARE MANY REASONS WHY PEOPLE LEAVE THEIR HOMES – BUT ALMOST ALWAYS IT'S THE HOPE OF FINDING A BETTER, MORE PEACEFUL AND SAFER LIFE, OR THE CHANCE OF HELPING THEIR FAMILIES BACK HOME BY EARNING A HIGHER INCOME. THE JOURNEY IS OFTEN A LONG ONE – AND NOT JUST GEOGRAPHICALLY.
As well as providing safety and emergency aid, creating prospects for the future is therefore the key task in GIZ's programmes – for refugees, internally displaced persons (IDPs) and migrants. Migration especially needs managing. This can also mean building prospects where people would most like to be: at home.
COLOMBIA – A FRESH START IN THEIR OWN COUNTRY
Displacement does not always take people to other countries. In the face of violent conflict, most people flee to more peaceful regions in their own country. Virtually unnoticed by the global public, Colombia has the highest number of IDPs anywhere in the world – some 6.8 million people have fled the civil war. Often they are unwelcome, because resources and infrastructure are barely sufficient even for the local population.
TUNISIA – APPS FOR BETTER PROSPECTS
Alongside wars and conflicts, a lack of prospects is the most frequent reason why people leave their homes. Boosting economic activity is therefore one of the key tasks in emerging economies and developing countries.
This is why Tunisia intends to encourage young people to enter the promising digital industry by 2020. 'm-dev', a project for developing smartphone apps, aims to help them do so.
LABOUR MIGRATION – A WIN-WIN SITUATION
A shortage of training opportunities and jobs in partner countries and a skills gap in Germany – this is why GIZ is advising institutions in Germany and partner countries on managing legal labour migration for trained specialists. In Morocco, for instance, GIZ International Services – in cooperation with the National Agency for the Promotion of Employment and Skills (ANAPEC) and the German Hotel and Restaurant Association (DEHOGA) – is offering young people an opportunity to undergo training in the hotel and catering sector in Germany.
HAMBURG – A FRESH START ON THE ELBE
Through Make it in Hamburg! the City of Hamburg is helping well-trained professionals, skilled labourers and other specialists from all over the world integrate into the labour market. It relies on a combination of personal advice and counselling, individual coaching and further training, as well as on a network of chambers, advisory agencies, public institutions and universities that advise young people looking for jobs, place them in internships and provide them with information on the recognition of foreign qualifications.
A BRIDGE BACK HOME TO KOSOVO
Awareness of the fact that economic migrants are not entitled to asylum is gaining ground in Kosovo. One consequence is a reduction in the number of people from Kosovo seeking asylum in Germany. And more and more Kosovars are returning to their homeland – in 2016, almost 5,500 people claimed the financial support for returnees offered by the German Government. Yet the returnees face a slack labour market when they get there.
RETORNO: Supporting returning IDPs and host communities with regard to food security and reconstruction
Raising incomes for internally displaced persons and host communities