European Commission: green recovery
Green recovery and the Team Europe approach: how the EU is turning the COVID-19 crisis into an opportunity, pooling strengths and drawing on the experience of implementing organisations.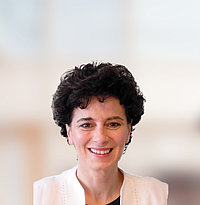 Interview with
Carla Montesi
Director for the Green Deal and Digital Agenda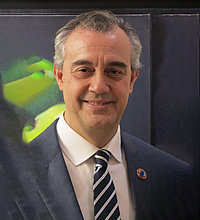 Felix Fernandez-Shaw
Director for Sustainable Development Policy
and Coordination
Green recovery is considered to be an important part of the pandemic response. What does that mean for the EU?
Carla Montesi (CM): For us, green recovery is not a slogan but a new way of thinking, one that is at the core of the European Green Deal. It serves as a compass, guiding our efforts to turn the COVID-19 crisis into an opportunity. It means facilitating a resilient recovery that factors in existing and future impacts as well as an inclusive recovery that leaves no one behind, while harnessing the potential of digitalisation whenever possible. Moreover, it means ensuring a green recovery, one that works for our planet and does no harm.
The EU will not invest in carbon-intensive economic activities that would result in carbon lock-ins and stranded assets. Green recovery can also be seen as a response to the demands of EU citizens, especially those tens of thousands of people – many of them belonging to younger generations – demonstrating in the streets for a sustainable future, and the industry leaders who decided to shift towards green investment. In a nutshell, green recovery embodies our fundamental objective: sustainable development based on inclusive economic growth, social progress and environmental protection.
The new multiannual financial framework, i.e. the EU's seven-year budget, gives us the opportunity to set our course in line with this new way of thinking. It includes a 30 per cent spending target for climate-related actions and the requirement to contribute 7.5 per cent of the budget to the overall biodiversity objectives from 2024 and up to 10 per cent in 2026 and 2027.
Team Europe is a new approach to cooperation that first came into play to tackle the pandemic. What role will it have in future?
Felix Fernandez-Shaw (FFS): It is a great tool for our external activities because it makes it possible for us to join forces and multiply impacts. We first used it to tackle the pandemic. Now we are doubling down on efforts to prepare a Team Europe package to support partner countries in their fight against COVID-19 in combination with a strong focus on promoting green, sustainable, socially just and resilient recovery. We are also preparing Team Europe Initiatives, which aim to mobilise EU and Member States' expertise and resources in a coordinated and effective way to work with our partners worldwide.
These initiatives will play a key role in the global green recovery effort. Team Europe constitutes an enormous step forward in shaping our collective external action because it makes us more effective and more visible. We trust that it will take on even greater significance in the future while driving forward our transformative agenda vis-à-vis the partner countries in this collective European effort. It will help structure our normative engagement and nurture a strategic culture of cooperation.
How relevant are implementing agencies like GIZ for you?
CM and FFS: Organisations like GIZ are very relevant, especially because of their experience in the field and their extensive networks. As policy-makers and aid donors, we see great value in receiving information, evidence, advice and innovative ideas from an implementer's point of view. GIZ and other organisations are also instrumental in carrying out high-quality projects and promoting EU values around the world.
What are your expectations of GIZ during this seven-year cycle?
CM and FFS: We expect GIZ to participate in Team Europe, to work within the scope of this approach and also to communicate it. GIZ can play an important, constructive role in design discussions for Team Europe Initiatives held at country level, and then be part of the implementation phase. We would like to see GIZ fully commit to and promote our efforts to improve joint European development results. This also involves improving the quality of aid delivery on the ground while proactively developing ideas and adapting solutions to local needs. We are looking forward to engaging in continuous dialogue on development assistance in a global context.
Copyrights: © Carla Montesi, © Felix Fernandez-Shaw
Our projects in the 2020 Integrated Company Report
Do you want an overview of all the projects in the 2020 Integrated Company Report? Select a project below:
Do you want to learn more about GIZ's work? You'll find information about around 1,600 ongoing projects here.