Working together to fight corruption
Anti-corruption at GIZ
The term corruption is often interpreted in a very narrow sense, whereas its definition is actually broad in scope. We define it as the abuse or misuse, for personal gain, of the power conferred by public office or through private sector authorisations. This includes giving and accepting bribes, embezzlement, nepotism, fraud or kickback payments, i.e. the payment of commissions between the parties involved in a transaction. Certain conflicts of interest can also constitute a form of corruption.
At GIZ, we actively tackle corruption. Our Code of Ethics, which sets out GIZ's key ethical principles, clearly bans all forms of corruption. And specific rules for dealing with conflicts of interest and avoiding corruption can be found in our Code of Conduct. In signing their employment contract, all members of our workforce – including national staff – commit to comply with the Code of Ethics and the Code of Conduct.
For the projects that we implement on behalf of the German Federal Ministry for Economic Cooperation and Development (BMZ), we are also guided by the strategy paper on Anti-Corruption and Integrity in German Development Policy. All contracts with service providers and consultants are subject to strict rules with a view to minimising corruption risks. We are also a corporate member of Transparency International. In signing the declaration of commitment, members recognise high ethical standards in business.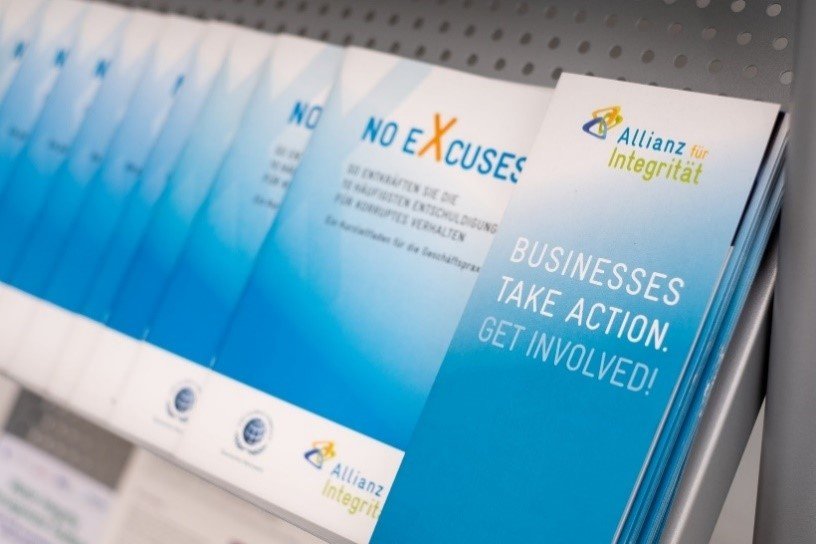 Systematic compliance management
Anti-corruption management is a key component of GIZ's compliance management system, which we are expanding to ensure compliance, integrity and anti-corruption. The Compliance and Integrity Unit coordinates and manages the system in collaboration with all the relevant organisational units. It reports to the Management Board on progress in compliance management every year and to the Supervisory Board every two years. A high-level Compliance Committee, consisting of one managing director and several departmental directors general and directors of corporate units, works to resolve overarching integrity and compliance issues and makes basic policy decisions.
The compliance management system is designed to prevent risks, detect problematic issues at an early stage and respond appropriately to rule violations and unavoidable risks. As a result, GIZ has a comprehensive risk identification system. The continuous recording of compliance, integrity and corruption risks is integrated into the standard company-wide risk management process and also includes the field structure. Countries at high risk report both on individual compliance risks and on the overall picture. By analysing and assessing existing and potential risks, the need for action in this area is systematically identified and addressed as part of a risk-based compliance programme. GIZ follows up on any tip-offs about risks and where necessary adapts its internal Processes and Rules. It puts measures in place to prevent, investigate and respond to issues.
Our internal control system and comprehensive rules also ensure proper commercial management of our projects. We regularly check whether the financial and administrative procedures are correct and efficient and whether we are in compliance with external and internal regulations. The focus is on procurement processes, accounting and HR management. GIZ's projects and internal systems are also subject to comprehensive external audits.
The correct use of financial resources is a top priority for GIZ. Procurement processes are therefore always carried out by at least two people from different organisational units. In addition, our rotation principle requires that staff in functions with a high corruption risk must change roles at least every six years. Any deviation from this rule must be justified, documented and, if relevant, risk-mitigation measures must be put in place.
Our IT systems ensure transparency, as contracts are systematically recorded and also evaluated with regard to individual contractors. We also document the approval and publication requirements. This allows us to report systematically on all procurement processes around the world.
Alliance for Integrity
The Alliance for Integrity is a business-driven, multi-stakeholder initiative seeking to strengthen corruption prevention in the economic system and in global supply chains. As a learning and implementation network, the initiative encourages collective action on the part of all relevant actors from the private and public sectors and civil society. The Alliance for Integrity currently works in 14 countries around the world. Its core activities include raising awareness, developing compliance capacity in small and medium-sized enterprises and improving general conditions for investment through public-private dialogue. In this process, solutions that have proven successful in one country are replicated in other regions and used to inform the global political discourse.
Embedded globally in all GIZ offices
GIZ has established a systematic compliance management system across its entire field structure. Special compliance teams organise and manage compliance processes in countries with a potentially increased compliance risk. Responsibility for the success of these processes rests with each country director. In order to minimise risks, appropriate countermeasures are introduced and their effectiveness is reviewed on a regular basis.
Raising awareness and recognising violations
Corruption is rarely recognisable at first glance. The Code of Conduct is designed to support employees in identifying and avoiding corruption risks and conflicts of interest. New staff are sensitised from the outset to recognise situations with a high corruption risk. All new GIZ staff must successfully complete the basic online compliance module, and there is also a compulsory module specifically for managers.
Staff members, project partners, commissioning parties and the general public can contact our internal integrity advisors, the compliance officers or an external ombudsperson in confidence to report any violations. An online portal has been added to GIZ's tried-and-tested whistleblower system. It can be accessed from all over the world, is available 24/7 in several languages and can be used anonymously throughout the processing procedure.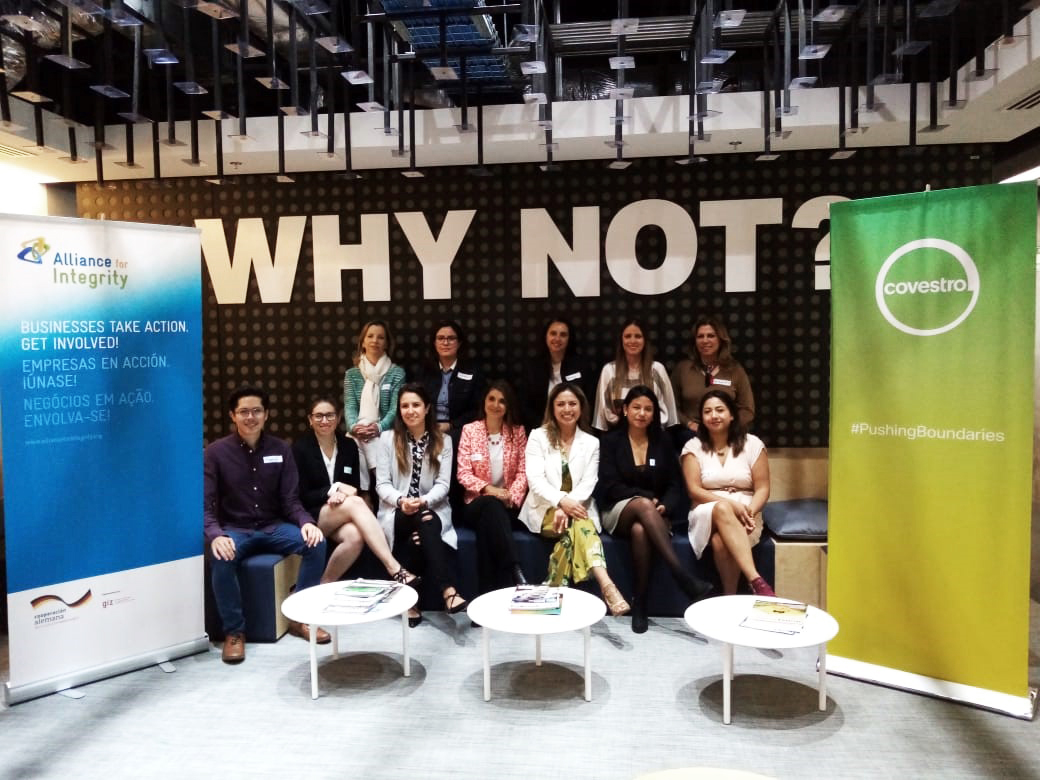 Information on the following Sustainable Development Goals (SDGs) can be found on this page: