The shop floor of a factory in Soroca in the north-east of the Republic of Moldova is full of huge piles of white fabric. The clatter of sewing machines can be heard. The machinists are wearing protective overalls, masks, and caps on their heads – the uniform of the COVID-19 pandemic. Originally, this factory made disposable covers for cars. But when the automobile market stalled at the start of the pandemic, their normal products were no longer in demand. The fact that the employees were nevertheless able to carry on working was due to the company rapidly expanding its production to include protective clothing for use during the pandemic. GIZ supported three automotive suppliers and one textile company in rethinking their strategies, developing new digital sewing patterns, establishing contacts with customers, and getting their products certified.
The companies manufactured about 1.3 million medical protective suits in 2020, many of which were exported to Italy and the United Kingdom. Other products include protective visors and face coverings. In this way, 1,000 jobs were safeguarded in this country in south-eastern Europe and another 140 new ones were created. The order situation in the companies' main business has now stabilised again, but the short-term production of protective clothing helped them to ride out the 2020 crisis.
This flexible response to the crisis was made possible by the networked collaboration that the Economic Policy Advice project in Moldova has established. GIZ has been working on behalf of the German Development Ministry and the Swiss Agency for Development and Cooperation (SDC) since 2019, advising the Moldovan Ministry of Economy and Infrastructure, the Moldovan investment agency and private businesses. The aim is to achieve sustainable growth for businesses and jobs. GIZ is continuing to work towards this goal with its partners in Moldova.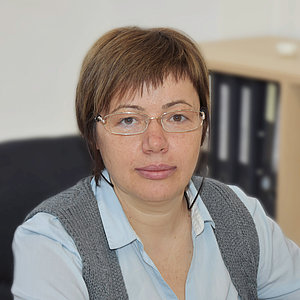 Our projects in the 2020 Integrated Company Report
Do you want an overview of all the projects in the 2020 Integrated Company Report? Select a project below:
Do you want to learn more about GIZ's work? You'll find information about around 1,600 ongoing projects here.