Read the interview with Matthias Rompel here.
Global: How Covid-19 is changing the way we work
Since 2020, our lives and daily routines have changed radically. Three testimonies illustrate the impacts of the pandemic on work in our projects around the world: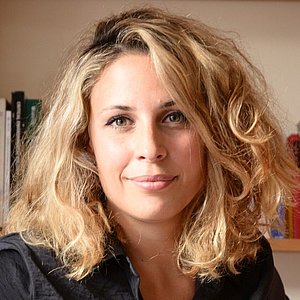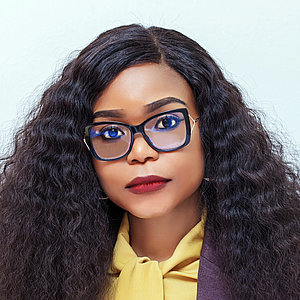 GIZ's work during the pandemic
In this interview, Matthias Rompel, Director of GIZ's Southern Africa Division, reports on the radical changes to GIZ's project work in 2020, the impacts of the crisis on Africa and the development opportunities it offers for the continent.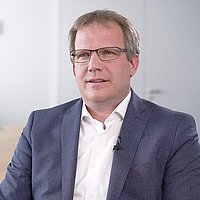 Interview with
Matthias Rompel
Director of GIZ's Southern Africa Division
How has the pandemic changed GIZ's project work?
The pandemic has very radically changed our work in developing countries and emerging economies. The World Bank estimates that 130 million people face hunger and 100 million face extreme poverty as a result of the coronavirus pandemic. Project work has also changed fundamentally. Partners who we would sometimes see on a daily basis in the past can now only be contacted by telephone or online. In terms of project operations, we have had to change an incredible number of things, right up to moving training activities for our target group online.
How did projects manage to adapt so quickly?
It was only possible because all GIZ units cooperated so closely – the operational colleagues on the ground and internal service providers and technical experts at Head Office. That has allowed us to implement the German Government's Emergency COVID-19 Support Programme, as well as funding from other donors, swiftly and efficiently.
The fact that our staff – national staff, seconded staff and development workers – are based locally for long-term assignments was a huge boon for us of course. Our colleagues are also assigned throughout partner countries rather than merely operating from the capital cities. And, most importantly, the majority of them stayed in their countries of assignment during the pandemic, in spite of the uncertainty over how it would evolve.
Let me give you two examples to illustrate this. In Namibia, we were providing advice to micro-enterprises and start-ups before the pandemic. Lockdown eliminated these companies' ability to do business overnight. So we advised them on how to adapt their business models. A natural cosmetics start-up, for instance, switched very quickly to producing hand sanitiser. Or take South Africa, where we worked with Volkswagen to set up a mobile COVID-19 hospital in a former Volkswagen assembly plant. It had space for 1,500 patients and came complete with oxygen supply and the relevant staff.
As well as providing support during the crisis, our goal is always to put in place long-term structures and ensure sustainable development.
What does the pandemic mean for development in these countries?
On top of the health consequences, the pandemic has many social and economic implications. In African countries, for instance, achievements that have been made in reducing poverty are under threat, and hunger and social inequality are worsening. There are, however, also opportunities to harness the crisis in order to restructure economies and make them greener, and to advance decarbonisation and digitalisation. This is often termed 'Building back better', and we are working on it with many partner countries. We also plan to support African governments with the local manufacture of vaccines. The African Union has undertaken to raise the percentage of vaccines manufactured on the continent from the current figure of one per cent to 60 per cent by 2040. On behalf of BMZ, we will be working towards this goal with partners in South Africa, Ghana and Senegal. Africa, let us not forget, has a great deal of experience of overcoming pandemics. That gives us the opportunity to learn from the Global South.
Copyright: © GIZ / Tristan Vostry
Project examples: 'Stability – even during a pandemic':
East Africa:
fighting infections
Moldova:
new patterns, new opportunities
Cambodia:
no one is overlooked
Democratic Republic of the Congo:
a prescription for better health
How COVID-19 is changing the way we work: Bosnia and Herzegovina
How COVID-19 is changing the way we work: Sierra Leone
How COVID-19 is changing the way we work: West Africa
Our projects in the 2020 Integrated Company Report
Do you want an overview of all the projects in the 2020 Integrated Company Report? Select a project below:
Do you want to learn more about GIZ's work? You'll find information about around 1,600 ongoing projects here.