Sustainable procurement and events
Sustainable event management
GIZ organises discussion forums, expert dialogues and training courses to facilitate an exchange of knowledge and views. It follows sustainability principles when organising and running events of this kind.
The Guide to Sustainable Event Management was the basis for GIZ's minimum standards, which were developed by staff members. Since 2020, they have provided mandatory guidelines for running events in Germany and in Brussels. They cover seven fields of activity:
Planning
Guest management
Event location and accommodation
Mobility
Energy and climate
Sustainable procurement
Catering.
Specific instructions include, for example, issuing invitations digitally in order to save paper. Guests also receive comprehensive information about environmentally friendly options for travelling to the venue. Tea and coffee served at events must always have fair-trade certification. Furthermore, for all events with more than 100 participants, greenhouse gas emissions must be calculated and offset.
The minimum standards, which are mandatory for Germany and Brussels, cannot be implemented to the same extent in many of the countries GIZ works in. They are therefore adapted to regional circumstances in conjunction with the training hubs of the Academy for International Cooperation. Country-specific guidance documents have been created in this way in Addis Ababa and Bangkok. The country office teams responsible for conducting the Corporate Sustainability Handprint® at local level are also working on sustainable event management measures.
One issue that has become clear is just how important it is to talk with providers of event venues, catering companies and other partners in the country in question early on to ensure that sustainability can be included in considerations from the very outset. In this way, we can canvass support for sustainable event management outside GIZ too.
Internal learning platform
An online portal enhances communication and ongoing learning about sustainable event management. GIZ staff can use the internal learning platform on sustainable event management to interact with colleagues in Germany and the countries we work in, discuss specific questions, get information about the latest developments and share their experiences.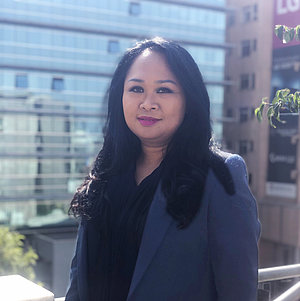 Focus on sustainable procurement
Sustainable procurement is a key issue for GIZ. The company is determined to apply the highest sustainability criteria to the procurement of materials, equipment and services. Given the high procurement volume for materials and equipment, construction work, services and finance – over EUR 1.8 billion in 2020 – procurement is also a key lever for mainstreaming sustainability in GIZ's value and supply chains. As a federal enterprise, we aim to act credibly and be a model of best practice. To this end, it is important to integrate both environmental and social sustainability requirements effectively into our procurement processes. Human rights criteria are also of key importance.
Our Procurement and Contracting Division is responsible for procuring services, materials and equipment cost-effectively and in line with the requirements of the commission and contract award legislation; it is also responsible for entering into financing arrangements. In addition, it organises relevant training for staff and develops guidelines, formats, and Processes and Rules (P+R). For a number of years now, the division has had its own team of sustainable procurement experts. With support from the Sustainability Office, the team drives forward sustainable procurement measures and plays a key role in raising awareness of the issue among colleagues.
In 2020, it initiated other internal processes designed to improve sustainability in procurement. All of the approaches are based on ISO 20400:2017 – the first international sustainable procurement standard. With the support of the Sustainability Office, the team launched a participatory process with the aim of developing a company-wide policy on sustainable procurement. The goal is to ensure that procurement meets the highest sustainability criteria, to clarify roles and responsibilities within the company and to stress cooperation on sustainability issues with business partners. The Sustainability Board approved the policy in December 2020 and it has been in force since February 2021.
GIZ also thoroughly revised its General Purchase Conditions and General Terms and Conditions of Contract for service providers and suppliers and added a section on environmental and social sustainability criteria. The new General Terms and Conditions of Contract have applied since mid-2020; the new General Purchase Conditions came into force in May 2021. We also made significant modifications in the area of financing arrangements and construction services. The templates for grant agreements, subsidies and construction contracts now contain a section on sustainability that includes a requirement to uphold human rights. This means that our contractors commit to comply with the core labour standards of the International Labour Organization (ILO). They are also obliged to minimise their greenhouse gas emissions and help protect ecosystems, have to pay minimum wages or collectively agreed wages where such agreements exist, and must commit to non-discrimination and the promotion of gender equality.
Sustainability criteria have been taken into account in certain contracts for many years, but a systematic approach was introduced in 2020 to also cover contracts that were not the focus in the past. A process was launched in 2020 to review the sustainability aspects written into all contracts that have a long term and to update these clauses where necessary. These sustainability criteria act as a minimum standard for all future tendering processes in the same area.
In addition to this, all purchases and contracts during the last three-and-a-half years were reviewed in order to identify potential risks in our supply chains and plan steps to mitigate the risks. Social and environmental criteria are defined in consultation with internal experts, the Sustainable Procurement Team and the Sustainability Office, and consideration is given at the same time to aspects of procurement law and to market conditions. The agreed sustainability criteria are defined in the terms of reference and subsequently incorporated into the relevant contract. They also serve as minimum criteria for future invitations to tender.
We have also made significant progress in raising awareness in recent years. Since 2019, all staff in the Procurement and Contracting Division have been trained in sustainable procurement. And we organised training courses on sustainable procurement for the procurement officers from the projects and country offices. In 2019 we held workshops in Addis Ababa and Bangkok and in 2020 we offered digital training courses for heads of finance and administration. There are plans to run similar courses regularly in future.
We have also revised the online training course entitled Guide for Practicing corporate Sustainability (GPS) for our service providers with a view to giving them some ideas about their own corporate sustainability. In invitations to tender, service providers are requested to complete the GPS. They are then issued with a certificate.
These achievements and an overview of our other goals and plans as a company in this area are published in our biennial Sustainable Procurement Report. In the report, we provide information about the standards and seals of quality we use when procuring products and services.
We have set ourselves new goals for the future. For example, the heating systems at all of GIZ's German properties will run completely on biomethane instead of natural gas from 2021. Office supplies will be delivered in reusable boxes and bundled to avoid individual deliveries.
Contracts with trainers commissioned by the Academy for International Cooperation contain a clause requesting that they use environmentally sound means of transport to travel to the venues. It is also recommended that they do not take domestic flights within Germany and that they travel by train instead.
Sustainable procurement was once again defined as one of the four focus themes of the new Sustainability Programme 2021–2025, reflecting its relevance for our work. The objectives and measures were developed within a broad-based participatory process.

Insisting on local products worldwide
Many of GIZ's country offices now attach great importance to sourcing local products in keeping with the principles of the Corporate Sustainability Handprint® (CSH). The GIZ office in Namibia, for example, has set itself the goal of procuring products locally or regionally in order to boost the region's economic development. The office also promotes sustainable procurement, in particular through its upcycling and recycling policies.
However, due to increasingly globalised value chains and the particular nature of GIZ's work, there is often only limited scope for local procurement. Projects frequently need materials and resources – such as moderation boards or special machinery – that are not available in the country. The fact that procurement continues to be carried out predominantly by Head Office is reflected in individual indicators within the contract volume for 2020. For example, the volume for procurement of materials and equipment by Head Office totalled EUR 108.1 million. At EUR 97.5 million, the total amount for materials and equipment procured by the country offices was slightly lower. The COVID-19 pandemic also made decentralised purchasing by the country offices more difficult.
Procurement by country offices vs by Head Office

| Categorie | Value |
| --- | --- |
| Procurement by country offices | EUR 97.5 million (47%) |
| Procurement by Head Office | EUR 108.1 million (53%) |
Information on the following Sustainable Development Goals (SDGs) can be found on this page: