At a glance

:

Contributing

socially
The people we work with around the world are the cornerstone of what we do. We at GIZ have a responsibility to always engage with them on an equal footing, with respect, and with regard for human rights.
»I could not have had any better preparation for a future leadership role.«

Mariem M'Beirik,
project manager in Mauritania

© GIZ / Benjamin Moscovici

We put a range of measures in place in 2022 to promote women in leadership positions. Equal opportunities within the company and diversity in the workforce are a matter of course at GIZ.
Marcel Nitschman, Head of Section in the Procurement and Contracting Division, explains why GIZ is a pioneer in sustainable procurement.
From office supplies such as pencils and printer ink to medical products and even wind turbines – when it comes to procurement, we take into account both social and sustainability criteria. With this, we protect human rights and ensure sustainable supply chains.
More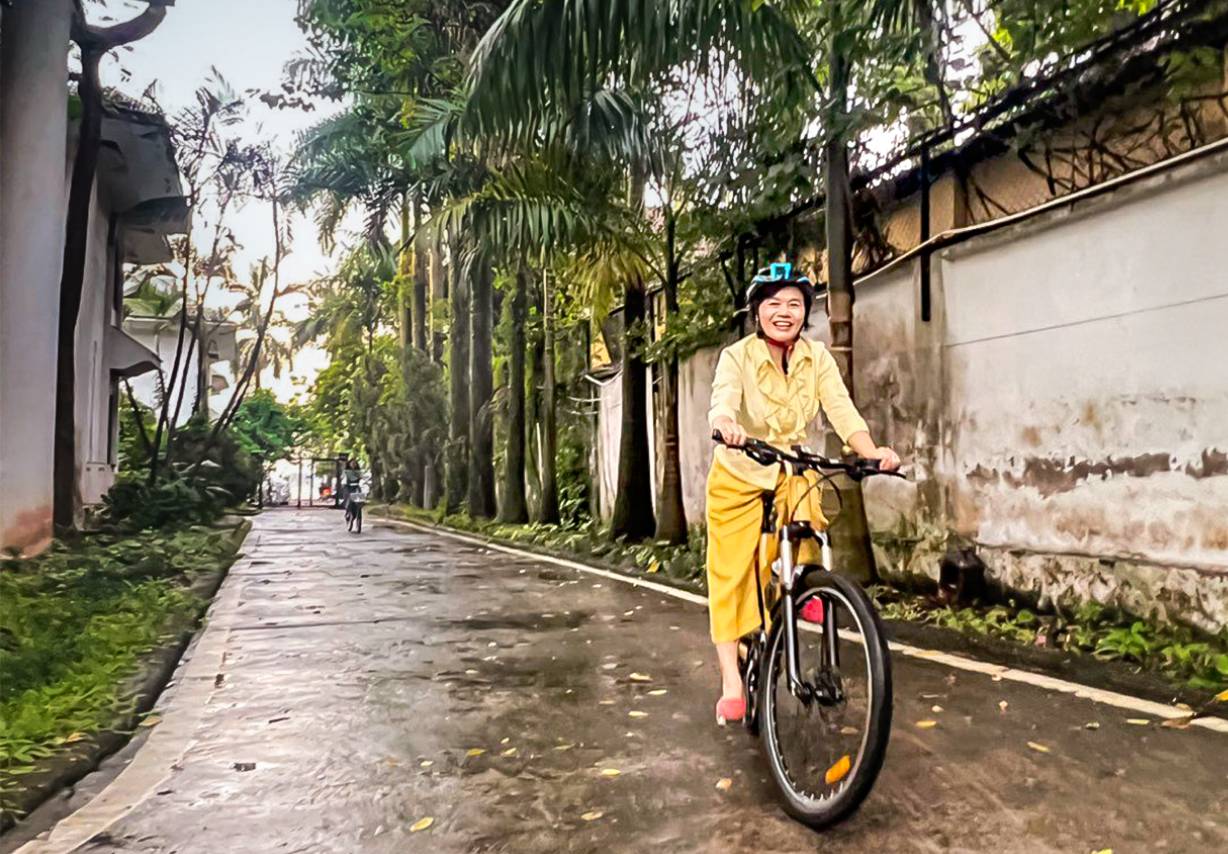 Bikes instead of mopeds: GIZ staff in Hanoi have recently started to ride their bamboo bikes to meetings. The bike-sharing scheme grew out of a staff initiative.
More