The climate crisis is one of the greatest challenges of our time. GIZ is helping its partners in countries of assignment to implement climate change mitigation and adaptation measures. At the same time, we are setting ourselves goals to improve our own carbon footprint, in line with the most rigorous science-based, transparent standards and benchmarks.
First milestones achieved
Climate change mitigation is at the heart of GIZ's Sustainability Programme. The first important milestone was achieved in 2020 when our worldwide operations became climate neutral. At our locations inside and outside Germany, we offset any unavoidable emissions that are harmful to the environment1. Step by step, we are expanding our monitoring to include other key emissions, and to reduce these wherever possible. For GIZ's climate management, prevention takes priority over reduction, while offsetting of unavoidable emissions is a last resort. We have firmly anchored specific measures to support this three-pronged approach in our Sustainability Programme.
To offset emissions, GIZ acquires certificates from climate change mitigation projects which meet not only environmental but also social sustainability criteria. They comply with the Gold Standard requirements, one of the most rigorous international quality standards, and are verified by the United Nations Clean Development Mechanism (CDM).
1 The emissions that GIZ cannot avoid are offset by retiring high-quality climate certificates from projects where greenhouse gas emissions were successfully reduced. GIZ records and offsets all direct greenhouse gas emissions. It also records and offsets a number of easily measurable indirect greenhouse gas emissions such as those generated by air travel or commuting. For details see GIZ's latest Climate and Environmental Report.
Further information about recording and offsetting CO2 emissions can be found at: Integrated Company Report 2020
Science-based
GIZ bases its climate management on the findings of climate research. In 2021, we were the first development cooperation company to join the global Science Based Targets initiative (SBTi). This alliance of major environmental and climate organisations, with the participation of the UN Global Compact, helps the private sector to do its bit to limit global warming to 1.5 degrees Celsius. It demonstrates to companies both how, and how swiftly, they need to reduce their emissions. SBTi's criteria have become the accepted international standard when it comes to identifying emission reduction targets for companies in line with the Paris Agreement.
As a member of the Science Based Targets initiative, GIZ is pursuing ambitious emission reduction goals that are broken down into different scopes, or emission sources, in line with international standards. By 2025, we intend to reduce our greenhouse gas emissions by 30 per cent against 2019 figures (in scopes 1 and 2, see table). This applies to direct sources of emissions, such as our vehicles, and to the electric power we use.
We also accept responsibility for indirect emissions in the value chain (scope 3). This scope includes business flights, which are one of the largest sources of emissions at GIZ. This is why we have set ourselves ambitious goals in this area in our 2021–2025 sustainability programme. Taking 2019 as a benchmark, we intend to cut our greenhouse gas emissions resulting from air travel inside and outside Germany by 25 per cent by 2025. Wherever possible, business travel is to be replaced by online meetings or reduced by grouping appointments. These approaches were already successfully applied during the COVID-19 pandemic.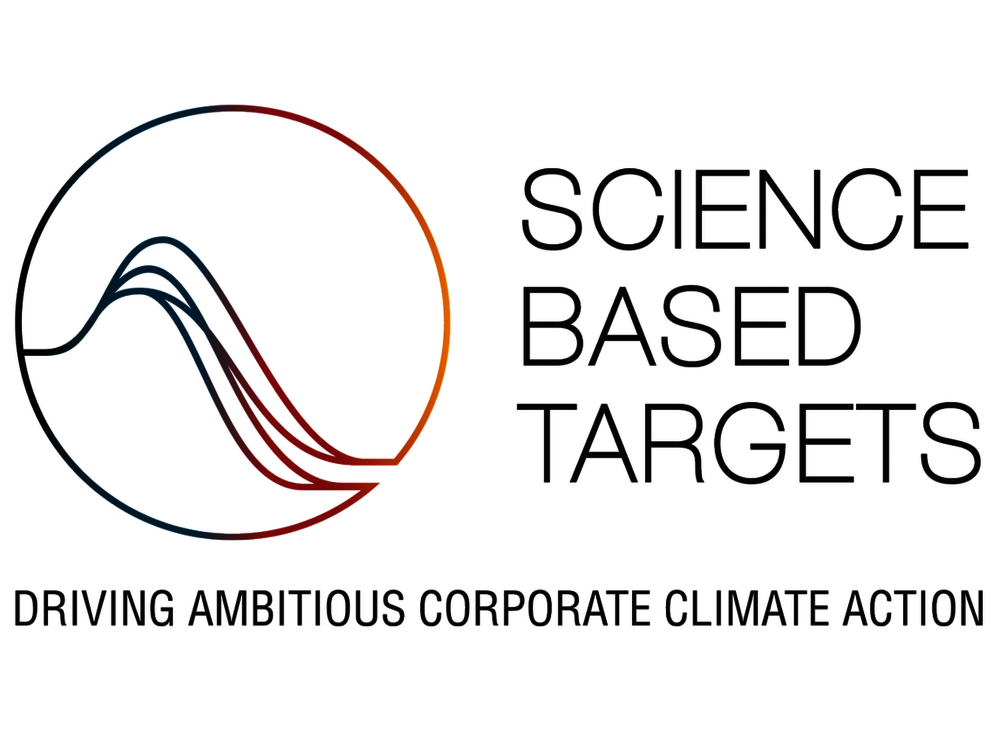 Science Based Targets initiative
Almost 2,500 companies around the world have signed up to the Science Based Targets initiative (SBTi). The UN Global Compact, the World Resources Institute (WRI), the World Wide Fund For Nature (WWF) and the Carbon Disclosure Project (CDP) are behind the initiative. Applicants are required to systematically record and disclose climate-relevant data. SBTi experts verify whether or not the reduction targets proposed by the companies are compatible with the 1.5 degrees Celsius target set out in the Paris Agreement. Participating organisations also undertake to report transparently and publicly once a year on the progress they have made towards achieving their targets.
Setting new goals
We have already introduced many climate-friendly measures over recent years at GIZ locations in Germany. The new Sustainability Programme now shifts the focus more to the potential outside Germany. Photovoltaic systems are to be installed at many locations, for instance. This will cut CO2 emissions, reduce energy costs, and can make generators superfluous when power outages occur.
The next step will be to expand the scope of our annual Climate and Environmental Report to include our sub-contractors. As of 2022, we will begin by including the greenhouse gas emissions resulting from air travel undertaken by our service providers in our detailed monitoring system and our reduction efforts.
Making project impacts visible
Climate change mitigation and adaptation to climate change have long been a focus of our work in partner countries. More than one-third of GIZ's project portfolio aims directly to counter worsening global warming and to help people adapt to climate change. Many other projects have a positive impact on the climate although this is not immediately apparent from corresponding markers.
At the same time, we record the CO2 emissions that can be caused by projects in countries of assignment. Since 2020, we have investigated climate-relevant emissions risks at the planning stage of every project as part of our risk assessment, using our Safeguards+Gender management system. GIZ has developed its own model for calculating the probable carbon footprint of its activities. Construction measures are integrated here, as are emissions caused by travel and energy requirements.
We have had the procedure we use to calculate the carbon footprint at project level assessed by independent institutions including the Wuppertal Institute and the German Nature and Biodiversity Conservation Union (NABU). Thanks to this procedure, we are able to reliably identify potentially significant adverse climate impacts before a project is even launched, which in turn allows us to take steps to avoid or minimise risks in the project design. After all, the aim is to prevent emissions wherever possible.
In 2021, some 300 new projects underwent a carbon footprint assessment, bringing the total since 2018 to 1,200 projects. The results firstly pinpoint the types of project activity that generate particularly high emissions, but also indicate that over 90 per cent of the projects analysed caused no significant greenhouse gas emissions.
Further information about the positive and negative climate impacts of projects in partner countries can be found here.
Science Based Targets at GIZ
GIZ commits to reducing absolute scopes 1 and 2 greenhouse gas emissions by 30 per cent by 2025 from a 2019 base year. GIZ also commits to reducing absolute scope 3 greenhouse gas emissions from purchased goods and services, fuel and energy-related activities, business travel and staff commuting by 10 per cent over the same period.
Scopes 1+2: Limiting global warming to 1.5°C
(direct emissions)
| Jahr | tCO2 |
| --- | --- |
| 2019 | 32.708 |
| 2020 | 27.061 |
| 2025 | 22.896 |
Scope 3: Limiting global warming to well below 2°C
(indirect emissions)1
| Jahr | tCO2e |
| --- | --- |
| 2019 | 325.156 |
| 2020 | 226.970 |
| 2025 | 292.640 |
1 Some emissions sources in the value chain can currently only be estimated and are not yet included in these calculations. The figures stated here therefore supplement those published in the Climate and Environmental Report 2020. We are continually working to improve our data collection methods.
Avoiding emissions is our top priority
How we offset emissions
Information on the following Sustainable Development Goals (SDGs) can be found on this page: