Environmental management at GIZ
GIZ's Environmental Mission Statement
GIZ has drawn up its own Environmental Mission Statement, which sets out the following responsibilities:
to systematically avoid, reduce or as a last resort offset the company's environmental impact;
to make sparing use of scarce resources such as energy and water and increase the use of eco-efficient technologies and materials;
to implement our strategy of becoming a carbon-neutral company;
to plan and carry out all projects and programmes with minimum environmental impact;
to engage in participatory environmental communication with our staff and raise their awareness of environmental issues;
to continue to develop our Environmental Mission Statement through open dialogue with fellow professionals within the company and elsewhere;
to inform our partner companies, service providers and suppliers about the mandatory nature of our Environmental Mission Statement.

GIZ also undertakes to steadily improve its environmental performance at locations covered by the European environmental management system EMAS.
Environmental Programme 2016–2020
We have laid out our key corporate environmental management objectives in our Environmental Programme 2016–2020 on the basis of Germany's National Sustainable Development Strategy and our Environmental Mission Statement. We are making an important contribution to the net zero objective by setting ourselves comprehensive targets in areas such as resource efficiency and CO2 emissions. In this context, alongside mobility and procurement, our focus is on climate management and biodiversity.
Germany's National Sustainable Development Strategy
Environmental Programme 2016–2020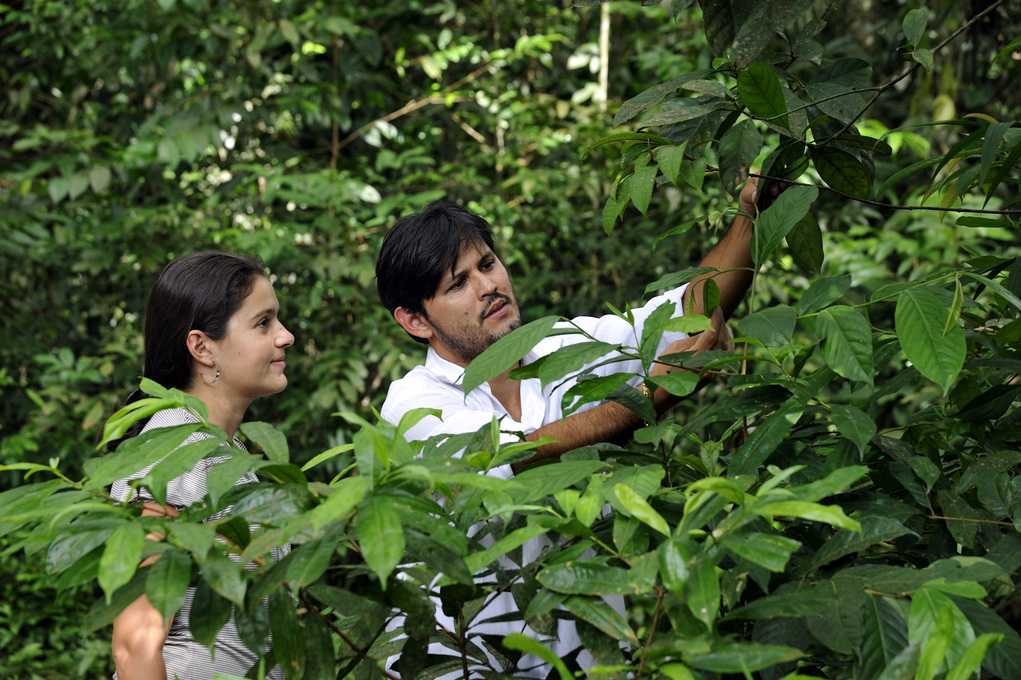 EMAS-compliant environmental management system in Germany
We use different environmental management systems to take account of the specific conditions prevailing in Germany and in other countries. In Germany, we have signed up to the Eco-Management and Audit Scheme (EMAS), which is an extension of the ISO 14001 environmental management standard. EMAS is the world's most exacting certification system for corporate environmental management. The scheme's members are required to make continuous, annually reviewed improvements in their environmental performance. Our registered offices in Bonn and Eschborn and our representation in Berlin were first certified in 2013. Other buildings in Berlin and Bonn were included in the scheme over subsequent years. The Chair of GIZ's Management Board acts as the company's EMAS environmental management representative. GIZ also has an Environmental Management Officer, who is based in the Sustainability Office and coordinates implementation of measures laid out in the Environmental Programme in close consultation with other units.
Eco-Management and Audit Scheme (EMAS)

Environmental management outside Germany: the CSH
Environmental and climate management outside Germany is organised on a decentralised basis and is the responsibility of country directors. It is subject not to EMAS but to the Corporate Sustainability Handprint® (CSH) developed by GIZ. The CSH provides staff with a uniform framework for corporate sustainability and therefore also for environmental management. It allows users outside Germany to compile sustainability data, assess performance and specify targets. The tool is highly flexible and enables country offices to incorporate specific local conditions into their assessments.
We have collected climate and environmental data every year since the 2018 reporting period. The quality of data outside Germany is not yet comparable with the data for Germany. We are striving to further improve both the availability and the quality of data, aiming to achieve an almost uniform standard of data quality in Germany and abroad by 2020.
Ecological balance

GIZ has set itself the goal of improving its ecological balance as one of the three dimensions of sustainability. To this end, the company aims to maintain its efforts to reduce its GHG emissions, consume fewer resources and apply sustainable construction methods. In 2020, for the first time, environmental data is also helping us to offset carbon emissions company-wide (both in Germany and abroad). (© GIZ / Volker Lannert)

Ecological balance