GIZ has set itself the goal of improving its ecological balance as one of the three dimensions of sustainability. We want to reduce greenhouse gas emissions and consumption of resources, such as water, paper and electricity. Our new offices in Bonn, which meet sustainable building standards, are playing their part in this. For the first time, environmental data is also helping us to offset carbon emissions company-wide (now including our activities outside Germany too) in 2020.
'GIZ's work around the globe is geared to sustainability. That's why it's important that we comply with the most stringent standards, and that includes when we are building for our own needs. By doing so, we offer our staff a workplace that is consistent with our own corporate values.'

Henriette Strothmann, Director of Property 1 Division
(© Henriette Strothmann)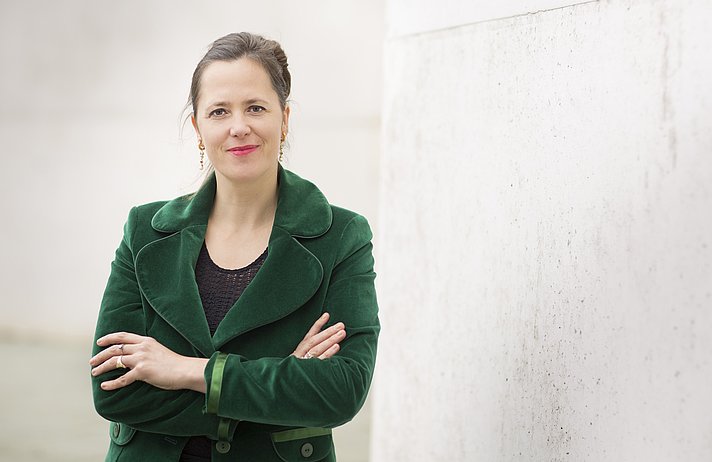 New campus in Bonn wins gold standard
GIZ is investing in modern workplaces: following the completion of a new seven-storey building at the end of 2019, the Bonn campus now has workplaces for 1,500 people – 500 of them in the neighbouring Meander Building that has been open since 2015. Like the Meander Building, the new campus has won gold standard certification from the German Sustainable Building Council. The campus has been recognised for its energy efficiency, resource conservation and healthy working environment. It has team-working spaces and quiet areas. A photovoltaic system on the roof supplies electricity to eight charging stations for electric vehicles.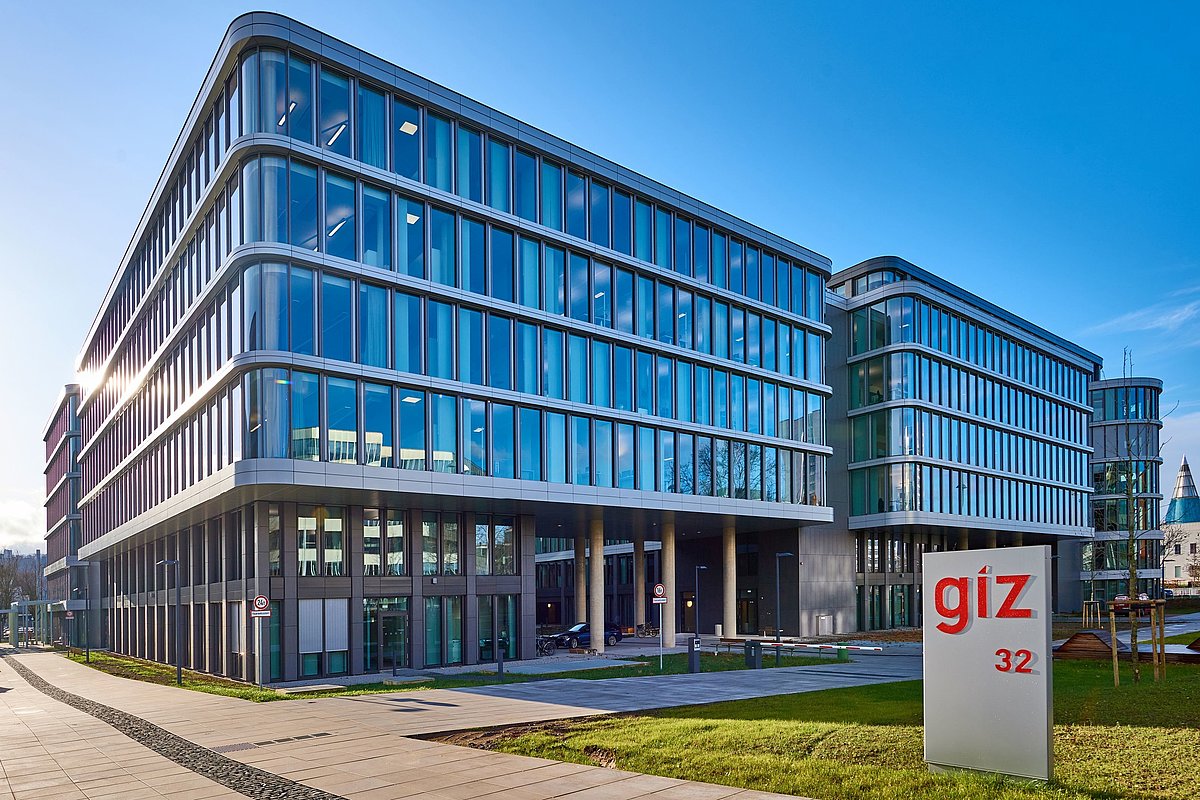 Wildflower meadows instead of lawns
Flowers are in bloom all around GIZ's building in Eschborn: cornflowers, yellow sweet clover and cow parsley attract beneficial insects. Some 700 square metres of lawn have been turned into a wildflower meadow. GIZ is not only offering food, but also a home, for bees and bumblebees. Insect hotels entice these winged visitors to nest – with tangible success: rare solitary bees, whose habitats are highly endangered, have already settled there. These wild bees pollinate many wild plants and therefore preserve natural diversity.
Note: Further information will be published in this section towards the end of 2020.