Safe working
around the world
Assignments in our partner countries can involve risks to the safety and security of GIZ staff – from natural disasters, for example, or from terrorist attacks and violent crime. Moreover, local infrastructure and medical care are not always of the standard you would find in Germany. Assignments vary considerably and increasingly entail working in fragile contexts. For GIZ, this is particularly challenging in terms of its duty of care towards employees. The safety and security of staff is always given top priority and comes before any consideration of new business opportunities or commercial interests.
The Corporate Security Unit
Overall responsibility for employee safety lies with the Management Board. Reporting directly to the Management Board, the Corporate Security Unit is made up of the Security Risk and Crisis Management Section and an analysis unit. It was set up in 2016 and is responsible for our global workforce.
Key tasks of the Corporate Security Unit include establishing a global security risk management system, coordinating crisis management activities, conducting security policy analyses and integrating security issues into relevant company-wide procedures and processes.
The unit offers advice on the development and quality assurance of GIZ's security risk and crisis management systems worldwide and provides a base for the company's security risk management advisors (SRMAs) and country security focal points (CSFPs). The Corporate Security Unit also ensures that all seconded employees and staff undertaking business trips to partner countries receive adequate security training before departure. It acts as the single point of contact for GIZ and the German Government in the event of a crisis. It also coordinates all crisis management responses and chairs GIZ's crisis team. The Security Officer, whose role is to advise staff on all security matters, is also attached to the Corporate Security Unit. Within the company, the unit collaborates with other departments on security risk management issues, for example on domestic security.
To ensure that GIZ fulfils its duty of care, the Corporate Security Unit organises appropriate training to raise awareness of security issues among the staff groups concerned and promote a company-wide security risk culture. It works closely with COPE, the company's in-house psychological counselling service, especially in crisis situations.
Security risk management also involves conducting analyses of security policy and making the results available as the basis for carefully considered and sustainable decisions. The analysis unit attached to the Corporate Security Unit is the main point of contact for all security policy developments worldwide. It produces context analyses, foresight scenarios and 'spotlights' on the latest crisis developments to support the company's operational departments and help them deal with the many different challenges and questions they face.
Security risk and crisis management outside Germany
One of the management responsibilities of country directors is to ensure the security of employees during assignments in our partner countries. They are responsible for security risk and crisis management in countries of assignment.
GIZ staff, development workers and integrated experts are required to follow the security guidelines and instructions issued by their country director. They implement essential measures, thereby helping to minimise their exposure to risk. Before departure, all staff are required to complete the appropriate training for their country of assignment, as prescribed and provided by the Corporate Security Unit. The role of managers is to ensure that employees working in partner countries are not exposed to high individual risks unless suitable and commensurate measures are in place to minimise those risks.
Locally assigned employees report any security incidents to their line manager, the country director, the security risk management advisor or directly to the Corporate Security Unit and must ensure that they are reachable at all times in their country of assignment.
Before undertaking a business trip, all staff must make sure that they are aware of the security situation and any special regulations that apply in the country of travel and must notify the relevant country office of their travel details. Staff travelling or relocating to a partner country must also complete the online travel safety course and/or relevant in-person security training.
GIZ has established minimum security standards governing all security and risk management arrangements in partner countries. These standards set out basic principles and procedures for all country-specific security strategies and are systematically implemented worldwide. All security risk management measures are specifically adapted to local needs based on the context in the country of assignment. Compliance with the required measures is reviewed and confirmed in a status report. GIZ adapts these measures in response to any change in local operating conditions. This ensures that the security risk management system continues to reflect the situation on the ground and is geared towards protecting the security of employees. Country directors and the Corporate Security Unit clarify the resources that are needed on the basis of a country-specific security risk analysis. This systematic approach ensures that the company fulfils its duty of care and also allows GIZ to maintain its project activities even in fragile and high-risk contexts.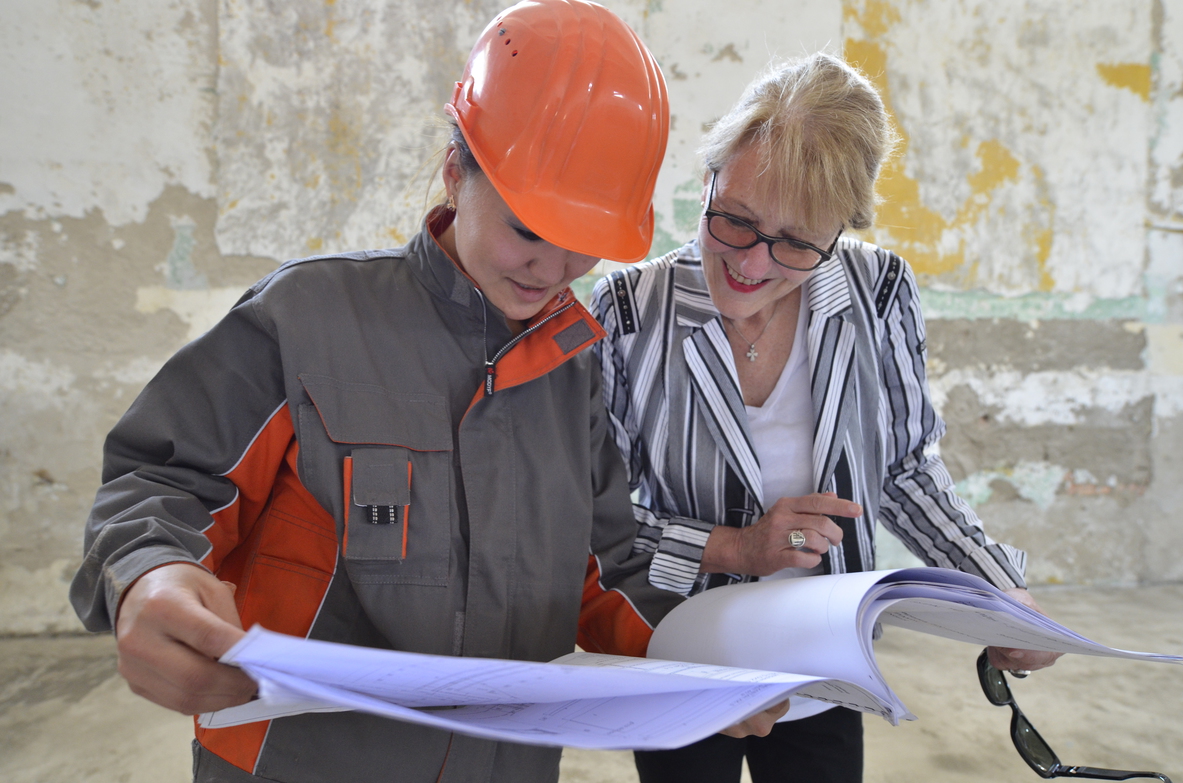 GIZ security guidelines
The following table provides an overview of GIZ's security guidelines.
| Guideline | Published | Updated |
| --- | --- | --- |
| Framework for action: security and crisis management | 2008 | 2012 |
| Staff safety and security policy | 2008 | 2012, 2016, 2017 |
| Minimum security standards | 2016 | 2017 |
| Flight security | 1 September 2018 | Monthly |
Recent developments – The coronavirus pandemic
The ongoing coronavirus crisis, which we have been faced with since the beginning of 2020, presents a unique set of challenges for GIZ. The rapid global spread of the virus and the constantly evolving situation make it vital for all relevant organisational units to coordinate their responses and decisions very closely under the direction of the Management Board. We must ensure that partner country structures are fully involved and that we maintain close contact with the German Government and our commissioning parties.

The company-wide crisis management system has adopted a flexible approach that allows it to adapt quickly to conditions in our partner countries and at our sites in Germany. There are various discussion and communication channels (crisis team, management level 1, Central Staff Council, regional departments) and a central contact and support structure for staff, including a dedicated email address that employees can use to seek advice directly from the Corporate Security Unit, Human Resources, Medical Services and COPE.
Thanks to these crisis management arrangements, GIZ has been able to fulfil its duty of care, maintain its ability to deliver and find solutions to deal with the uneven spread of the pandemic and to meet individual needs in its partner countries. This has allowed the company to maintain a high degree of stability and ensure clarity both in Germany and the field structure.
Over the past few months, GIZ has gained wide-ranging experience of crisis management and has established valuable and constructive relationships. Together with lessons learned from previous crises, this has created a strong foundation for dealing with future challenges and crises.