Employability: a systematic approach to career development
Staff development: systematic career planning
Staff development is one of GIZ's top priorities. The annual staff assessment and development talk is an important part of this process. All staff are offered feedback on their performance. They also discuss their skills profile and medium- to long-term career plans with their line manager. On this basis, and with due regard for the company's strategic objectives, both sides then agree on a series of skills development measures. GIZ documents and archives the results of the staff assessment and development talk in a prescribed format. As part of GIZ's Human Resources Strategy, plans were drawn up in 2019 for a new Expertise focus project that will introduce a more strategic approach to staff development and the planning of follow-on assignments. The project will be launched in 2020.
National staff with local contracts make up 70 per cent of the company's total workforce and play a crucial role at GIZ. In 2019, GIZ began implementing its Mission Statement for National Personnel, which was drawn up in the previous year. The company is keen to harness the tremendous and wide-ranging potential of its national staff by appointing them more often to positions of responsibility. During the year under review, GIZ finalised the strategic framework setting out their roles, responsibilities and development opportunities. The company's global HR management standards were also updated. One example of these measures is the creation of HR hubs, which are designed to act as a bridge between Head Office in Germany and individual country offices. The first HR hubs started work in Kenya and Turkey in early 2020.
Young professionals
GIZ offers a wide range of traineeships and internships as part of a systematic approach to providing opportunities for young professionals. These measures are designed to introduce them to the company and to a career in the development and international cooperation sector. All programmes offer fair and carefully regulated conditions. The terms of employment for trainees are based on a separate collective bargaining agreement. A dedicated unit has been set up in the HR Department to manage the company's various young professionals programmes, with a particular focus on quality, and to ensure that participants are given all the support they need. GIZ has broadened the opportunities available to young professionals in response to increased demand for staff with financial management and IT skills. In 2016, the company introduced a scheme offering refugees a one-year introductory course in preparation for an in-house traineeship.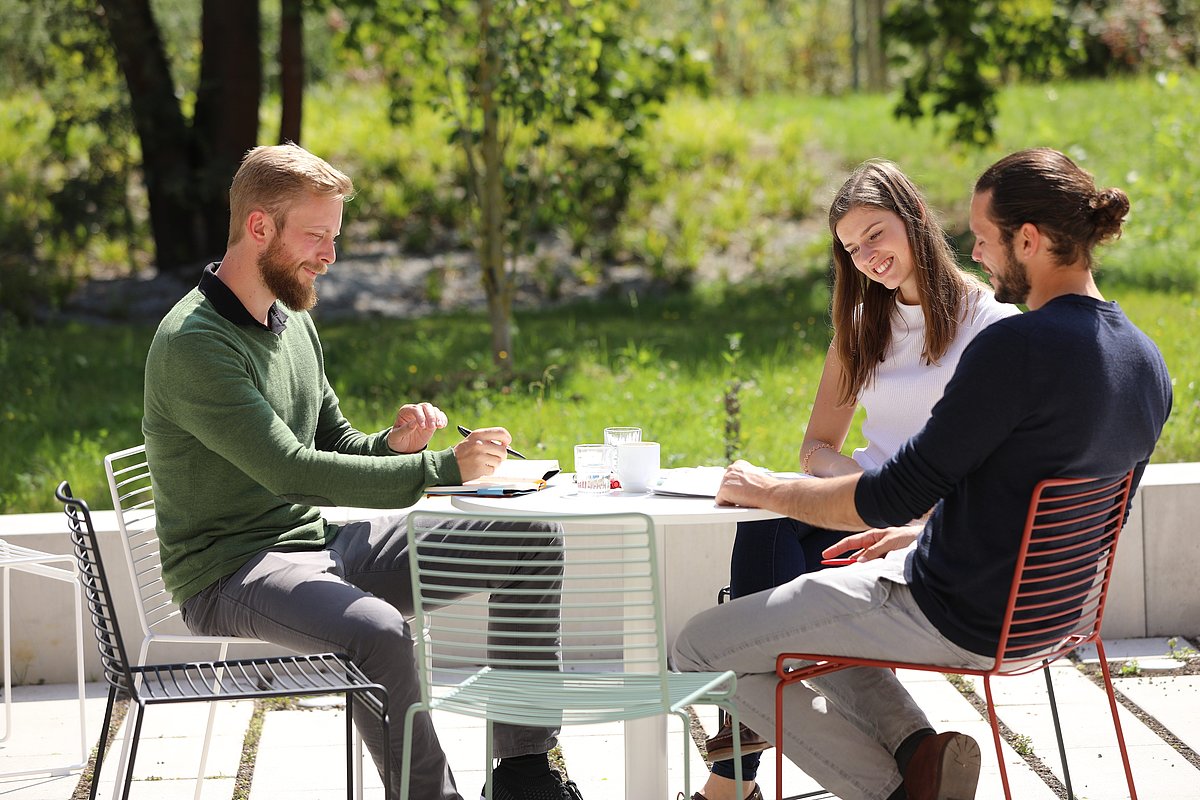 Academy for International Cooperation
The Academy for International Cooperation (AIZ) is GIZ's in-house training centre. It plays a key role in the company's HR development strategy by designing optimum learning processes and enhancing the skills of GIZ staff. AIZ offers a wide range of training and professional development courses for GIZ staff in Germany and abroad. The programme is open to all members of GIZ's workforce. Some courses are also available to the employees of GIZ's partners and more widely to those working in the sector, for example consultants, non-governmental organisations and other institutions.
AIZ 2019 COURSE PROGRAMME
AIZ 2019 ONBOARDING
Group
participants by
staff group
participant days by
staff group
participants by
staff group
participant days by
staff group
Germany
3,807
6,433
886
5,021
Outside Germany
5,990
19,293
1,061
6,012
External/Other
1,078
3,369
20
113
Total
10,875
29,095
1,967
11,146
On behalf of the German Federal Ministry for Economic Cooperation and Development (BMZ), AIZ organises comprehensive training programmes in preparation for foreign assignments for all German organisations in the international cooperation sector that send staff abroad. Over 30 seconding organisations put their trust in the needs-based preparatory courses completed every year by more than 2,300 participants as part of the Key Qualifications for International Cooperation programme. The courses have been redesigned and now focus more closely on reflecting on how to deal with complexity and diversity in intercultural contexts.
AIZ reviews, updates and refines its course programme once a year on the basis of the following strategic guidelines:
GIZ's strategic projects and annual objectives
an annual assessment of staff development needs
statistical analyses and assessments of the cost-effectiveness of AIZ training
feedback on emerging trends and new requirements from staff responsible for particular thematic areas
current trends in corporate learning and digitalisation.