Unemployment and few opportunities for education – many young people in the partner countries of German development cooperation faced these problems even before the COVID-19 pandemic. Their predicament has been exacerbated since 2020. The digital learning platform atingi is addressing this situation. What is special about atingi is that it focuses on population groups that would otherwise have no or only limited access to high-quality education. The platform provides these people in particular with top-quality study content adapted to the respective economic and cultural context.
By learning to use this tool, they can 'achieve something' – which is what 'atingi' means in the international language Esperanto. People in African countries – and elsewhere in the world – can log on to the platform free of charge. Working at their own pace and with the aid of a smartphone or a computer, they can access study content in eight different languages.
The platform offers qualifications in management and leadership, agriculture, health, tourism and many other areas. People interested in vocational training can find out from their peers what working as an electrician involves or what an agripreneur is through entertaining presentations incorporating videos and podcasts. The business game Mama Atingi allows participants to play the role of a souvenir shop owner and acquire hands-on business knowledge in the process.
atingi was developed on behalf of BMZ by a team of digital experts and is part of the Digital Transformation global programme. In collaboration with Smart Africa, the African Union's digital initiative, and many other partners from the private sector, politics, the scientific and academic community and civil society, GIZ is working to provide learning opportunities for all, in a way that is inclusive, accessible, relevant, safe and secure.
IN FIGURES
The aim is to establish atingi as the standard tool for digital study content in a wide variety of areas of German development cooperation. The results up to the end of 2021 are promising:
2.4 million
users have accessed atingi content. Almost half a million of these users are now registered on the platform.
More than 200,000
study units have already been used.
8
languages are available on the atingi interface: Arabic, English, French, German, Portuguese, Spanish, Ukrainian and Vietnamese. Other content is also available in local languages.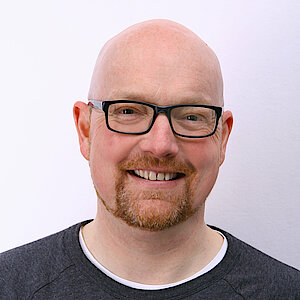 End poverty in all its forms everywhere
End hunger, achieve food security and improved nutrition and promote sustainable agriculture
Ensure healthy lives and promote well-being for all at all ages
Ensure inclusive and equitable quality education and promote lifelong learning opportunities for all
Achieve gender equality and empower all women and girls
Ensure availability and sustainable management of water and sanitation for all
Ensure access to affordable, reliable, sustainable and modern energy for all
Promote sustained, inclusive and sustainable economic growth, full and productive employment and decent work for all
Build resilient infrastructure, promote inclusive and sustainable industrialization and foster innovation
Reduce inequality within and among countries
Make cities and human settlements inclusive, safe, resilient and sustainable
Ensure sustainable consumption and production patterns
Take urgent action to combat climate change and its impacts
Conserve and sustainably use the oceans, seas and marine resources for sustainable development
Protect, restore and promote sustainable use of terrestrial ecosystems, sustainably manage forests, combat desertification, and halt and reverse land degradation and halt biodiversity loss
Promote peaceful and inclusive societies for sustainable development, provide access to justice for all and build effective, accountable and inclusive institutions at all levels
Strengthen the means of implementation and revitalize the global partnership for sustainable development
The 2030 Agenda and its 17 goals are important benchmarks for GIZ.