The world can only become climate neutral if we abandon fossil fuels. This, in turn, can only be done by developing renewable energy on a huge scale. In certain areas, however, even green electricity is no use, for example in air travel and shipping. This is where green hydrogen comes in: it plays a key role in producing different types of climate-neutral fuel as well as green steel and green ammonia. These hydrogen-based products are referred to as power-to-X, or PtX, products.
The necessary technology already exists but there are very few places where it is market ready. All of GIZ's activities in this area are designed to develop the green hydrogen market and to explore risks and opportunities with our partner countries – and to harness these opportunities jointly. To do so, GIZ is implementing projects closely linked to Germany's National Hydrogen Strategy on behalf of BMZ, the Federal Ministry for Economic Affairs and Climate Action (BMWK), the Federal Foreign Office and the Federal Environment Ministry (BMUV). This is because Germany has to rely on imported PtX products to become climate neutral itself in future. For developing countries, hydrogen could well become an important export.
We aim to pave the way for this in as many countries as possible – at least in those places where the right conditions exist, as they do in developing countries that are able to produce large amounts of affordable green power. In those countries, we are promoting the development of renewable energy and the necessary technologies and are providing advice on sustainability criteria for global markets.
One of the major elements is the international PtX Hub in Berlin and Brussels. By transferring knowledge, offering training and producing recommendations on sustainable PtX products, the PtX Hub links up advice in the project countries with the rules currently being drawn up by international markets, because success depends on factoring in international rules right from the start.
As one of the leading nations in the green hydrogen sector, Chile is a pioneer in this field. The country not only already obtains more than half of its power from renewable energy sources; it is also the first country in Latin America to adopt a National Green Hydrogen Strategy, which GIZ was heavily involved in drafting. Moreover, we are also supporting Chile in developing initial commercial PtX projects in which green ammonia is produced on the basis of green hydrogen. This can then be used as fuel for fleets of ships.
Green hydrogen
Hydrogen is seen as an important component in achieving the goal of becoming climate neutral by the middle of the century, as enshrined in the Paris Agreement. It is used as an environmentally friendly basis for a range of industrial processes and products, such as producing ammonia or synthetic fuels – but only if it is green hydrogen obtained using renewable energy. This is done through electrolysis, whereby (clean) electricity is used to split water into hydrogen (H2) and oxygen (O2). In contrast to conventional grey hydrogen from fossil fuels, this process does not emit CO2. The method used to produce hydrogen is therefore a crucial factor. Green hydrogen is useful in areas in which electricity from renewable energy sources cannot be used more efficiently directly, for example in non-electrifiable shipping, aviation and heavy load transport.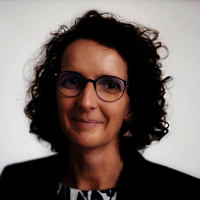 Interview with
Dr Christine Falken-Großer
Head of Division, Climate and energy cooperation with industrialised countries/hydrogen initiatives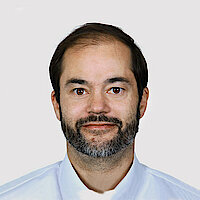 Dr Falk Bömeke 
Head of Division, Climate and energy cooperation with industrialised countries/hydrogen initiatives
How relevant are green hydrogen and PtX products to Germany?
For a long time, hydrogen received much less attention than other fuels. Although we have been aware of its potential for a long time now, it took a while before it progressed from research to application. Now that the days of fossil fuels appear to be numbered, focus is increasingly switching to hydrogen in the search for alternatives. Such alternatives are vital, not only to ensure that the transition to clean energy is successful but also to protect the climate. The German Government is convinced that green hydrogen will play a key role here as a versatile, emissions-free fuel. By adopting a National Hydrogen Strategy, the Government aims to harness the opportunities offered by green hydrogen and establish Germany as a lead market. 
What form of international cooperation does your ministry hope to set up in the hydrogen/PtX sector?
Demand for hydrogen-based fuels will be high in future. Domestic production alone will not be sufficient to meet this need, which is why imports will play an important role, too. The idea is also to use German technology to build a large number of hydrogen production plants outside Europe in order to stimulate the international market. This will establish international supply chains, reduce hydrogen production prices and promote exports of German technologies. BMWK has developed various instruments to promote effective implementation of this strategy. These instruments are based on extensive funding earmarked by the German Government for the transition to clean energy. They are interlinked closely with BMWK's 20-plus bilateral energy partnerships, with foreign trade promotion and with the instruments used by other ministries, which address aspects such as development or geopolitics. The aim is to achieve maximum leverage and in the long term to set up a thriving market for green hydrogen.
What role do you see for organisations such as GIZ in kick-starting a hydrogen economy?
GIZ has been commissioned with implementing a number of energy partnerships with developing countries and emerging economies. In the energy sector, it is making an important contribution to dovetailing German Government measures on both economic and energy policy and on climate and development policy.
Copyrights: © BMWK / Dr Falken-Großer / Anja Blumentritt
Sustainable Development Goals (SDGs)
The Sustainable Development Goals (SDGs) in the 2030 Agenda provide the framework for our activities around the world. Click on a goal to find out which projects in this report are helping to achieve it.
End poverty in all its forms everywhere
End hunger, achieve food security and improved nutrition and promote sustainable agriculture
Ensure healthy lives and promote well-being for all at all ages
Ensure inclusive and equitable quality education and promote lifelong learning opportunities for all
Achieve gender equality and empower all women and girls
Ensure availability and sustainable management of water and sanitation for all
Ensure access to affordable, reliable, sustainable and modern energy for all
Promote sustained, inclusive and sustainable economic growth, full and productive employment and decent work for all
Build resilient infrastructure, promote inclusive and sustainable industrialization and foster innovation
Reduce inequality within and among countries
Make cities and human settlements inclusive, safe, resilient and sustainable
Ensure sustainable consumption and production patterns
Take urgent action to combat climate change and its impacts
Conserve and sustainably use the oceans, seas and marine resources for sustainable development
Protect, restore and promote sustainable use of terrestrial ecosystems, sustainably manage forests, combat desertification, and halt and reverse land degradation and halt biodiversity loss
Promote peaceful and inclusive societies for sustainable development, provide access to justice for all and build effective, accountable and inclusive institutions at all levels
Strengthen the means of implementation and revitalize the global partnership for sustainable development
The 2030 Agenda and its 17 goals are important benchmarks for GIZ.