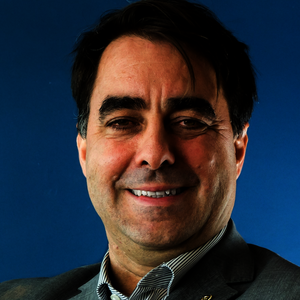 Green and social management is not just a current trend – it is increasingly expected of companies throughout the world. Sustainable production in line with international human rights and environmental standards is becoming more and more important for the strategic focus of firms in Mexico, too. It guarantees access to international markets. Mexico is already Germany's most important trading partner in Latin America. Yet what exactly do these new requirements on sustainability mean, for example based on the German Act on Corporate Due Diligence in Supply Chains and the EU's European Green Deal? What up-to-date knowledge do managers need to acquire in this area?
Up to now, companies in Mexico have often lacked the know-how required to make processes more sustainable and to integrate them into their structures on a lasting basis. This is the exact area targeted by the special training course for in-house sustainability managers. Since 2021, employees from various sectors and companies in Mexico have therefore been able to train as sustainability managers.
The four-month course was developed by Emmanuel Winkler in cooperation with the AHK in Mexico. Winkler works as an integrated expert in the Business Scouts for Development programme at the AHK in Mexico City, where he acts as a contact for the private sector on issues connected with sustainable development cooperation. Last year, the pilot project enabled a total of 32 company representatives to acquire an additional, future-focused qualification as in-house sustainability managers. The course is now also being offered through German Chambers of Commerce Abroad in other Latin American countries.
Interface between the private sector and development cooperation
Employees in the Business Scouts for Development programme work as integrated experts in institutions such as German Chambers of Commerce Abroad (AHKs). In around 40 developing countries and emerging economies, they advise German, European and local companies on issues of development policy. The experts are placed with these organisations by the Centre for International Migration and Development (CIM). GIZ is implementing the Business Scouts for Development programme on behalf of the German Development Ministry.
GIZ has employed a total of 1,701 integrated experts since 2011.
Sustainable Development Goals (SDGs)
The Sustainable Development Goals (SDGs) in the 2030 Agenda provide the framework for our activities around the world. Click on a goal to find out which projects in this report are helping to achieve it.
End poverty in all its forms everywhere
End hunger, achieve food security and improved nutrition and promote sustainable agriculture
Ensure healthy lives and promote well-being for all at all ages
Ensure inclusive and equitable quality education and promote lifelong learning opportunities for all
Achieve gender equality and empower all women and girls
Ensure availability and sustainable management of water and sanitation for all
Ensure access to affordable, reliable, sustainable and modern energy for all
Promote sustained, inclusive and sustainable economic growth, full and productive employment and decent work for all
Build resilient infrastructure, promote inclusive and sustainable industrialization and foster innovation
Reduce inequality within and among countries
Make cities and human settlements inclusive, safe, resilient and sustainable
Ensure sustainable consumption and production patterns
Take urgent action to combat climate change and its impacts
Conserve and sustainably use the oceans, seas and marine resources for sustainable development
Protect, restore and promote sustainable use of terrestrial ecosystems, sustainably manage forests, combat desertification, and halt and reverse land degradation and halt biodiversity loss
Promote peaceful and inclusive societies for sustainable development, provide access to justice for all and build effective, accountable and inclusive institutions at all levels
Strengthen the means of implementation and revitalize the global partnership for sustainable development
The 2030 Agenda and its 17 goals are important benchmarks for GIZ.