They make people fit for the future. As part of a development partnership between GIZ and the French telecommunications company Orange, modern digital centres are being set up in a total of 14 countries. The Orange Digital Centers increase employment opportunities for young people and are open to schoolchildren, trainees and students. They can all benefit from a wide range of activities such as training, coaching, mentoring talks and challenges and thus gain additional qualifications in digital skills. The project specifically involves local universities, employers, and other interesting stakeholders.
Another focus is on getting more women interested in the IT sector. The project is aiming for a share of at least 20 per cent – both among the 20,000 young people who are to be made fit for the job market within three years and among the 8,000 of them who are to be placed directly in jobs or paid internships. At the same time, it supports digital transformation in Africa and the Middle East. In addition to Orange, the German Federal Ministry for Economic Cooperation and Development (BMZ) is funding the project, which started in 2020 and will run until the end of 2022. BMZ funding is provided as part of the develoPPP programme for sustainable business initiatives and through the special initiative Training and Employment, and is helping to implement BMZ's Digital Strategy.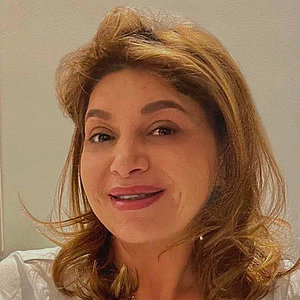 Practice-oriented programming schools
In addition to technical equipment, the centres offer a wide range of digital learning content. Intensive training courses and internships with a total of 2,160 participants have already been held at the first locations, including courses on programming languages, artificial intelligence, web design and data science. Additional courses on artificial intelligence, soft skills and management skills have already been initiated; they also pursue the goal of giving more young women the qualifications they need to work in the IT industry. Despite the constraints of the coronavirus pandemic, the first digital centres were able to open in Tunisia, Cameroon, Senegal and Ethiopia. As a result, around 560 young people have already found a job or a paid internship.
Far-reaching support
The Orange Digital Centers are being established in no fewer than 14 countries: Burkina Faso, Cameroon, Côte d'Ivoire, Egypt, Ethiopia, Guinea, Jordan, Liberia, Madagascar, Mali, Morocco, Senegal, Sierra Leone and Tunisia. The centres are based on four pillars: coding schools, manufacturing workshops equipped with programmable hardware for developing prototypes, an accelerator programme for start-ups and an investment fund to support the start-ups further.
Young Ethiopians at a workshop …
(© GIZ / Mulugeta Gebrekidan)

… in the newly opened Orange Digital Center in Addis Ababa
(© GIZ / Mulugeta Gebrekidan)

The centres are the result of a development partnership between GIZ and Orange in a total of 14 countries.
(© GIZ / Mulugeta Gebrekidan)
Sustainable Development Goals (SDGs)
The Sustainable Development Goals (SDGs) in the 2030 Agenda provide the framework for our activities around the world. Click on a goal to find out which projects in this report are helping to achieve it.
End poverty in all its forms everywhere
End hunger, achieve food security and improved nutrition and promote sustainable agriculture
Ensure healthy lives and promote well-being for all at all ages
Ensure inclusive and equitable quality education and promote lifelong learning opportunities for all
Achieve gender equality and empower all women and girls
Ensure availability and sustainable management of water and sanitation for all
Ensure access to affordable, reliable, sustainable and modern energy for all
Promote sustained, inclusive and sustainable economic growth, full and productive employment and decent work for all
Build resilient infrastructure, promote inclusive and sustainable industrialization and foster innovation
Reduce inequality within and among countries
Make cities and human settlements inclusive, safe, resilient and sustainable
Ensure sustainable consumption and production patterns
Take urgent action to combat climate change and its impacts
Conserve and sustainably use the oceans, seas and marine resources for sustainable development
Protect, restore and promote sustainable use of terrestrial ecosystems, sustainably manage forests, combat desertification, and halt and reverse land degradation and halt biodiversity loss
Promote peaceful and inclusive societies for sustainable development, provide access to justice for all and build effective, accountable and inclusive institutions at all levels
Strengthen the means of implementation and revitalize the global partnership for sustainable development
The 2030 Agenda and its 17 goals are important benchmarks for GIZ.