Harnessing experience. Including everyone. Shaping the future.
To overcome the COVID-19 pandemic, and even more to achieve the Sustainable Development Goals, we need to adopt a much broader perspective and act accordingly. On the following pages, we will present three crucially important ways of doing so: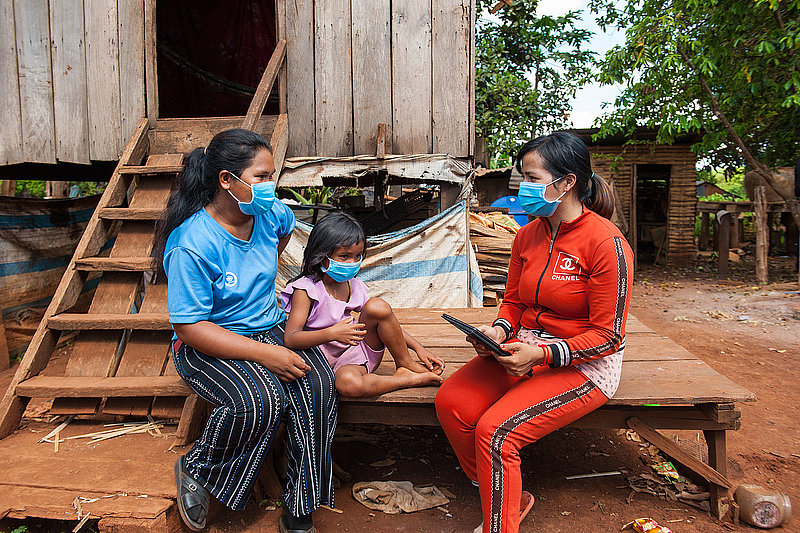 STABILITY – EVEN DURING A PANDEMIC
Thanks to our carefully constructed networks, the relevant expertise and our reliable partners, GIZ's projects have been able to respond swiftly to the pandemic.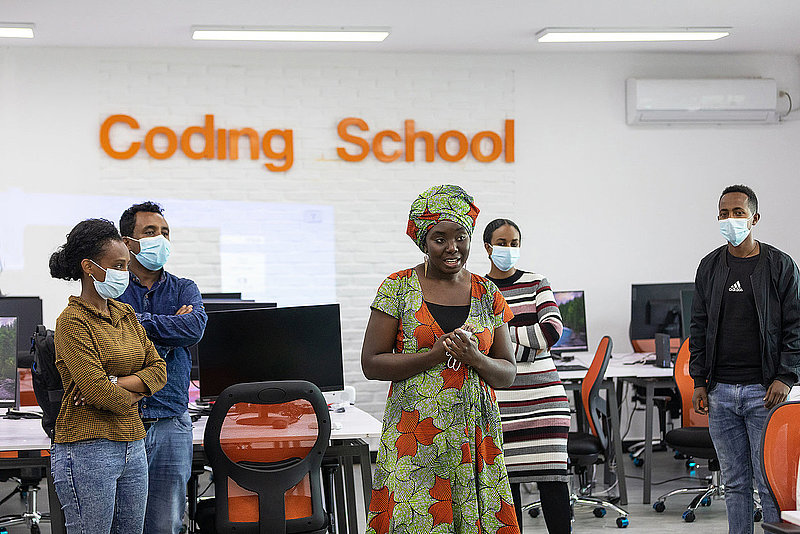 INCLUSIVE SOCIETIES: DRIVERS OF DEVELOPMENT
The pandemic is exacerbating social inequalities. Peace and prosperity are not possible unless people have equal opportunities and rights, can place their trust in fair institutions and are able to participate politically – this is what we have always worked to achieve.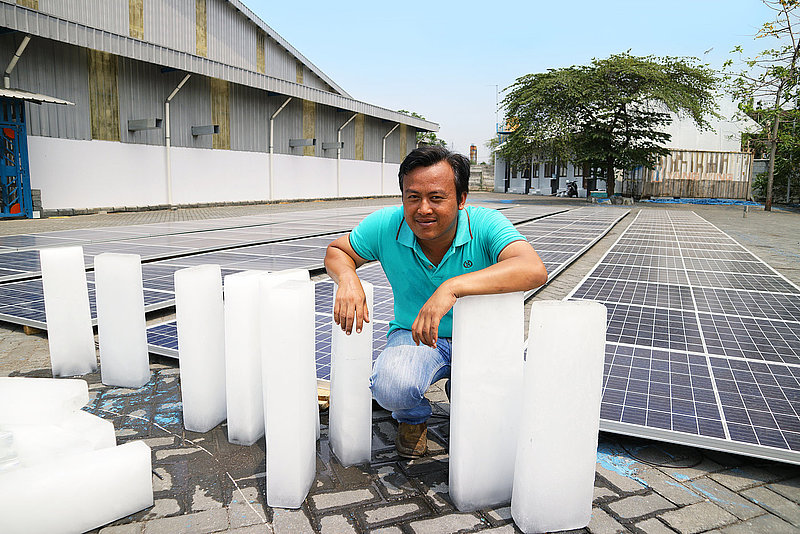 SUSTAINABLE, RESILIENT RECOVERY
Despite all the human suffering it has caused, the COVID-19 crisis also offers the opportunity to systematically restructure national economies and societies around sustainability – making them greener, more socially equitable and more resilient in future.
Our projects in the 2020 Integrated Company Report
Do you want an overview of all the projects in the 2020 Integrated Company Report? Select a project below:
Do you want to learn more about GIZ's work? You'll find information about around 1,600 ongoing projects here.
Sustainable Development Goals (SDGs)
The Sustainable Development Goals (SDGs) in the 2030 Agenda provide the framework for our activities around the world. Click on a goal to find out which projects in this report are helping to achieve it.
End poverty in all its forms everywhere
End hunger, achieve food security and improved nutrition and promote sustainable agriculture
Ensure healthy lives and promote well-being for all at all ages
Ensure inclusive and equitable quality education and promote lifelong learning opportunities for all
Achieve gender equality and empower all women and girls
Ensure availability and sustainable management of water and sanitation for all
Ensure access to affordable, reliable, sustainable and modern energy for all
Promote sustained, inclusive and sustainable economic growth, full and productive employment and decent work for all
Build resilient infrastructure, promote inclusive and sustainable industrialization and foster innovation
Reduce inequality within and among countries
Make cities and human settlements inclusive, safe, resilient and sustainable
Ensure sustainable consumption and production patterns
Take urgent action to combat climate change and its impacts
Conserve and sustainably use the oceans, seas and marine resources for sustainable development
Protect, restore and promote sustainable use of terrestrial ecosystems, sustainably manage forests, combat desertification, and halt and reverse land degradation and halt biodiversity loss
Promote peaceful and inclusive societies for sustainable development, provide access to justice for all and build effective, accountable and inclusive institutions at all levels
Strengthen the means of implementation and revitalize the global partnership for sustainable development
The 2030 Agenda and its 17 goals are important benchmarks for GIZ.