Implementing effective projects – now and in the future
The environment in which GIZ operates is transforming. In order to respond dynamically to these changing conditions, we adopted a new Corporate Strategy in 2019. It came into force in 2020 for a period of three years, and builds on the previous three-year strategy cycle for 2017–2019.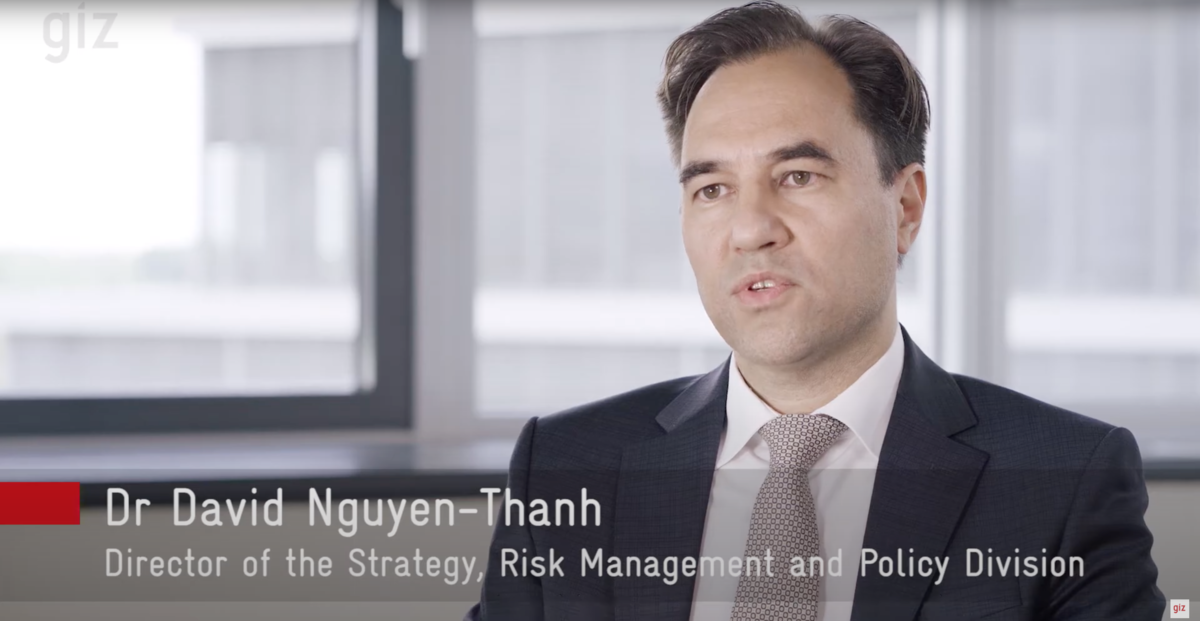 Dr David Nguyen-Thanh, Director of the Strategy, Risk Management and Policy Division, talks about GIZ's most important change project. (In German with English subtitles)
You can also read the interview with Dr David Nguyen-Thanh here .
To perform our work effectively in future too, we intend to become more cooperative, more flexible, swifter to respond, more agile and even more digital. The new Strategy will help us to do this. Its focus is on our capacity to implement effective projects now and in the future. We have proved in the past that we are able to implement commissions and fulfil mandates reliably and effectively, even under the most difficult conditions. We aim to preserve and develop this capacity.
In the new Strategy, we have set ourselves five objectives in four areas of action: effectiveness, value for money, business development, and expertise and alliances. These areas also guided our actions in the previous Strategy.
Area of action
Effectiveness
Objective 1:
We translate political requirements quickly and visibly into effective solutions.
Area of action
Business
development
Objective 2:
We strengthen our market position with data-driven and technology-based services.
Area of action
Expertise
and alliances
Objective 3:
We mobilise internal and external expertise more rapidly and manage it more effectively.
Area of action
Value
for money
Objective 4:
We digitalise our internal business processes, thereby making them more efficient.
Objective 5:
We create demand-based implementation structures that enable services to be delivered quickly and efficiently across all organisational units.
We have set up four focus projects to achieve these strategic objectives. They cover four areas: data-driven and technology-based services, tailored expertise, digitalised processes and new implementation structures.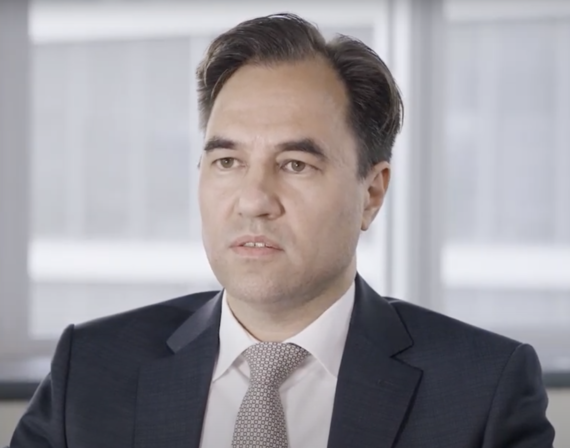 GIZ's new Corporate Strategy
Dr David Nguyen-Thanh, Director of the Strategy, Risk Management and Policy Division, talks about GIZ's most important change project.
What is special about GIZ's new strategy?
What makes the new Corporate Strategy special is the fact that it focuses on the company's key strength: our capacity to implement effective projects. What we mean by this is the ability to implement demanding commissions rapidly, successfully and sustainably, even under the most challenging conditions. We aim to preserve and expand this capacity. We cannot afford to rest on the laurels of previous successes. Our processes and structures are reaching their limits. Adapting them to the new challenges is our objective, and the new strategy will help us to do that.
What external factors have influenced the strategy?
We live in a rapidly changing world, as the coronavirus crisis has very clearly shown us, once again. It confirms what we have been seeing for years: our commissioning parties have ever-rising expectations. They want us to set up, implement and complete projects more quickly, and to do that in challenging contexts, while at the same time achieving good results and ensuring that projects are cost-effective and transparent. For us, this means that commissions are becoming less predictable and our portfolio more diverse. One statistic illustrates this very clearly: half of our colleagues in the field are now working in regions affected by crisis and conflict. In short, the broader context in which we work is becoming more complex.
In what specific ways is GIZ seeking to change?
We would like to become more flexible, more agile and more digital. We have set ourselves concrete goals in order to achieve this. We would like to reach out more to our commissioning parties to help us better understand their requirements. We want to improve our digital strengths and develop new services. We are going to optimise our processes and reorganise our local structures. And finally we intend to mobilise expertise where we need it. This strategy is therefore GIZ's most important change project.
What factors are important for the successful implementation of the strategy?
Agility and flexibility are crucial here too, especially as we are working in an environment that is constantly changing. What does this mean? Writing a rigid strategic plan and then carrying it out by the book was precisely what we didn't want to do. We have set the general direction of travel, and the performance indicators will track our progress. The paramount need, though, is to remain open and to respond to changes. A strong culture of cooperation is another important factor in the success of the strategy. Working together on solutions, experimenting, and also trying new things: all this is crucial to bringing the strategy to life. And that is exactly what we aim to do, so that we can continue leveraging our greatest strength, implementing projects worldwide, as we move into the future.